Posted 3:02 p.m. Tuesday, Jan. 3, 2023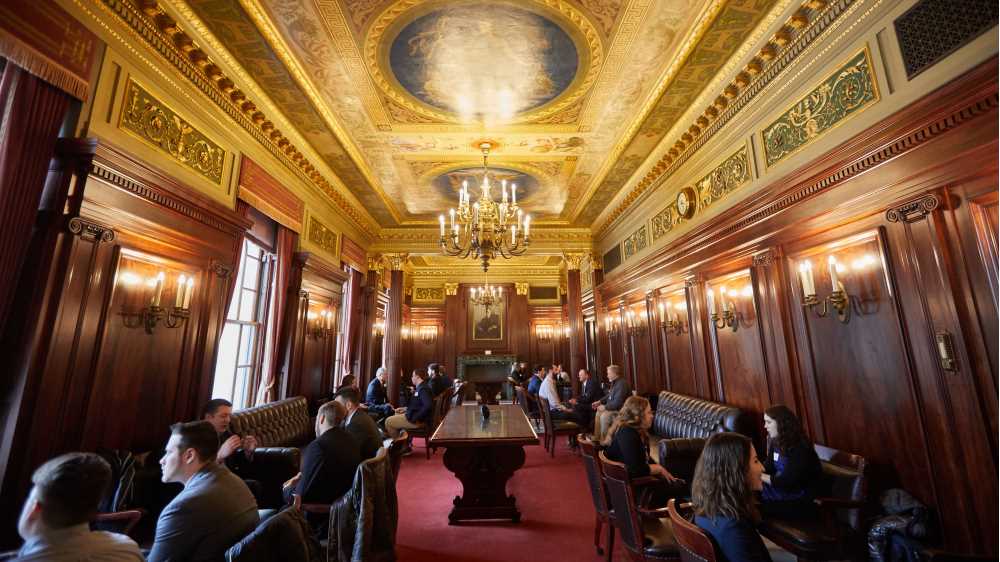 Students to connect with alumni working in state's capital
UW-La Crosse students and alumni will connect at the 30th annual UWL in Madison event Wednesday, Feb. 8.
The event, a collaborative effort between the Alumni Association and the Political Science and Public Administration Department, is intended to strengthen ties with UWL alumni in the state's capital, particularly those who work in government. It is back after a brief hiatus due to COVID-19.
The cost for students to participate is $5, which includes same-day transportation to and from Madison, as well as a day's worth of networking opportunities. Alumni and friends can register for $10.
Megan Pierce, assistant director of alumni engagement, says it's mutually beneficial for alumni and current students to meet one another.
"We love hosting this cross-campus collaborative opportunity for current Political Science and Public Administration students to take a trip to Madison, learn more from our UWL Career Services team and meet our incredibly successful UWL alumni," Pierce says. "We feel this is the perfect opportunity for alums to be celebrated and current students to network and learn more about opportunities upon completing their degree at UWL."
During the event, students will have the chance to tour the Capitol or meet with state senators and representatives.
Additionally, there will be a speed networking event and a presentation about various jobs and internships, as well as time to explore Capitol Square and State Street.
The day will end with a Madison alumni reception from 5 to 7 p.m.
Abi Reiter, president of the Political Science & Public Administration student organization, says she's excited for in-person networking to continue following the pandemic.
"For first-generation students like me, this event really helps lay the groundwork for connections that can turn into mentors or friends, and it provides a chance for students of all types to ask questions with people that know the answers," Reiter says. "Navigating life post-graduation is scary for everyone, so we're hoping that this event will ease some of those fears and encourage UWL students to enter into government and public service confidently. I'm most excited to learn from professionals throughout the day how they got to where they are today and get some advice on how to choose the right career path within politics."
Staff and faculty, including Chancellor Joe Gow, will join students on the trip.
For more information, visit the UWL website or contact Pierce at mpierce@uwlax.edu or 608-785-8490.