Posted 12:01 p.m. Monday, Aug. 17, 2020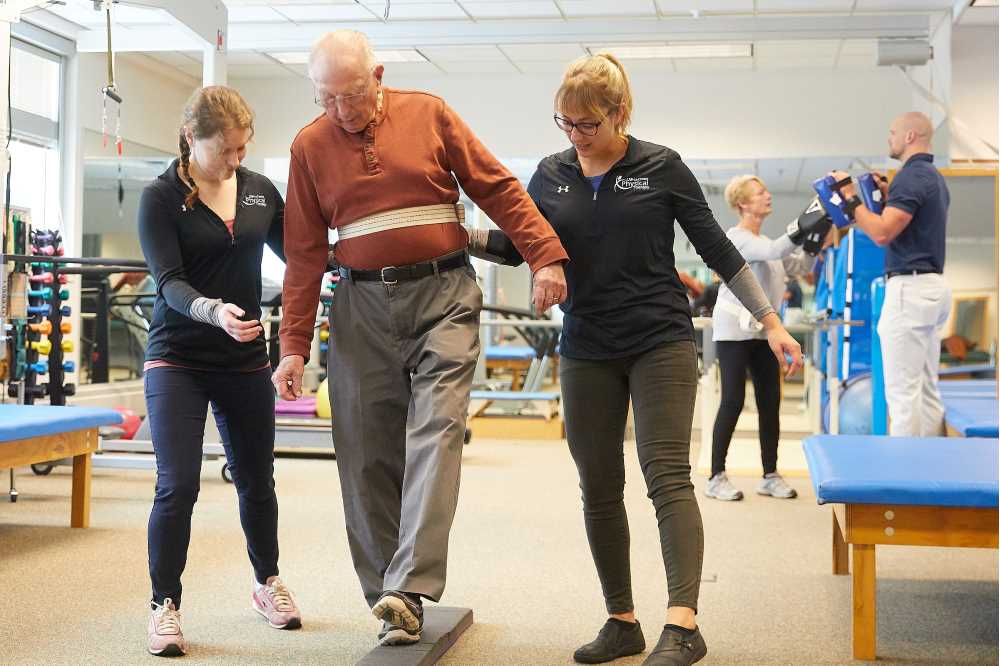 UWL graduate students create programming for people with progressive neurological diseases
EXPAND (Exercise Program for Adults with Neurological Disorders) is a course offered to UW-La Crosse graduate students that are in the Doctorate of Physical Therapy program.
During the semester-long course, students develop aerobic, resistance and balance-coordination training activities for individuals with neurological disorders. On Mondays and Wednesdays, students then work through those activities with the individuals at the Health Science Center. UWL faculty say 95 percent of EXPAND's clients improve in each training area over the duration of the program.
While EXPAND is free for community members, it is only available by referral and carries limited availability based on the number of students and supervisors involved each semester. Since its inception, both clients and their families have donated dollars to the program to establish student scholarship opportunities.
To make a donation to the program, visit uwlax.edu/foundation. For more information on EXPAND and UWL's graduate physical therapy program, visit uwlax.edu/grad/physical-therapy.