Posted 10:23 a.m. Monday, Nov. 22, 2021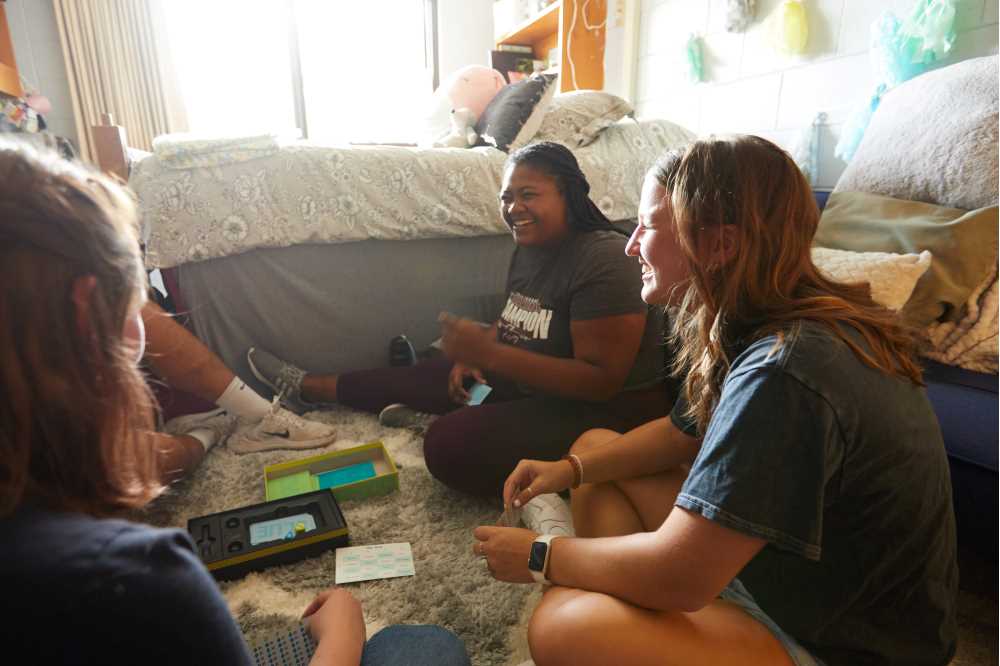 Eight tips to create opportunities for new friendships
Friendship isn't something you can force, but college is a prime place to create opportunities for friendships to emerge naturally. College offers no shortage of people — they are walking past you on the sidewalks, sitting alongside you in class, or participating in clubs or events that you are.
We asked UW-La Crosse students in the Leadership and Involvement Center to share their best tips for finding buddies.
1. Open that dorm room door.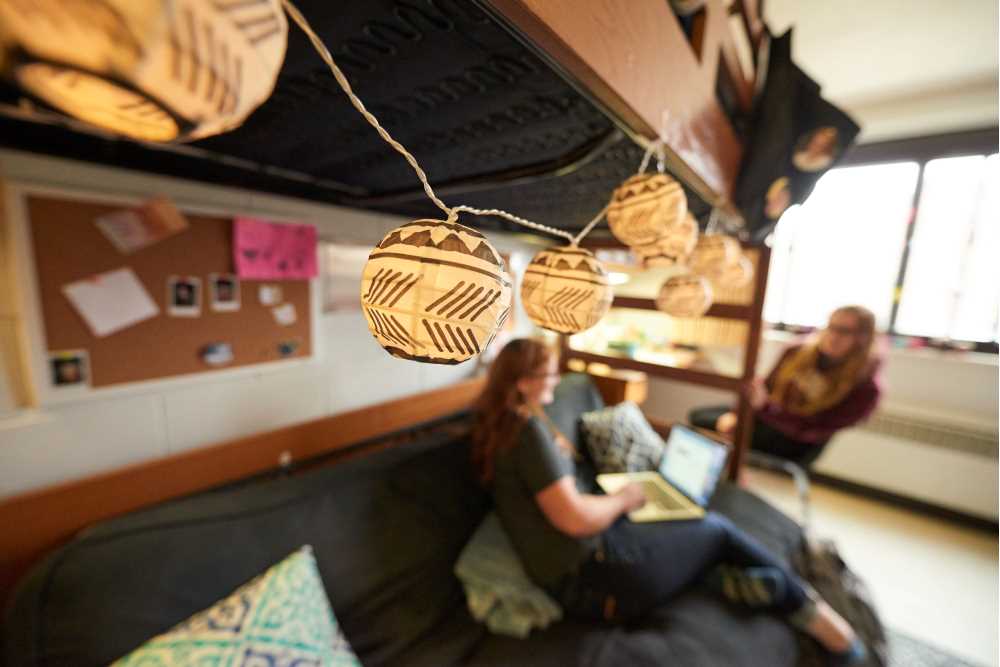 If you live in the residence halls on campus, keep your door open when you're in your room. This invites the potential that someone might stop in to say, "hello." And don't be afraid to stop by someone else's room when they've kept the door open. With COVID-19, many universities have masks ordinances in place including UWL. Remember to mask up if you're gathering with someone outside of your "household."
2. Join something!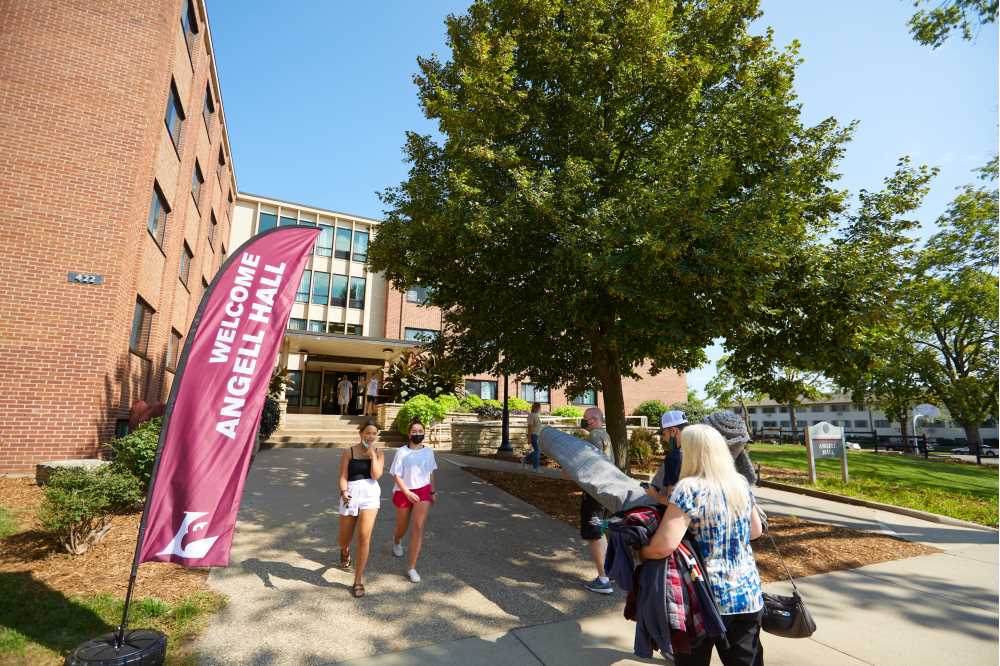 Universities have clubs, organizations, athletics, theater performances and many more ways to join groups or participate in events. Look for ways to learn about these activities on campus whether through introductory campus events, the university's website, or social media. UWL students can find out about involvement by:
3. Make the most of residence hall living.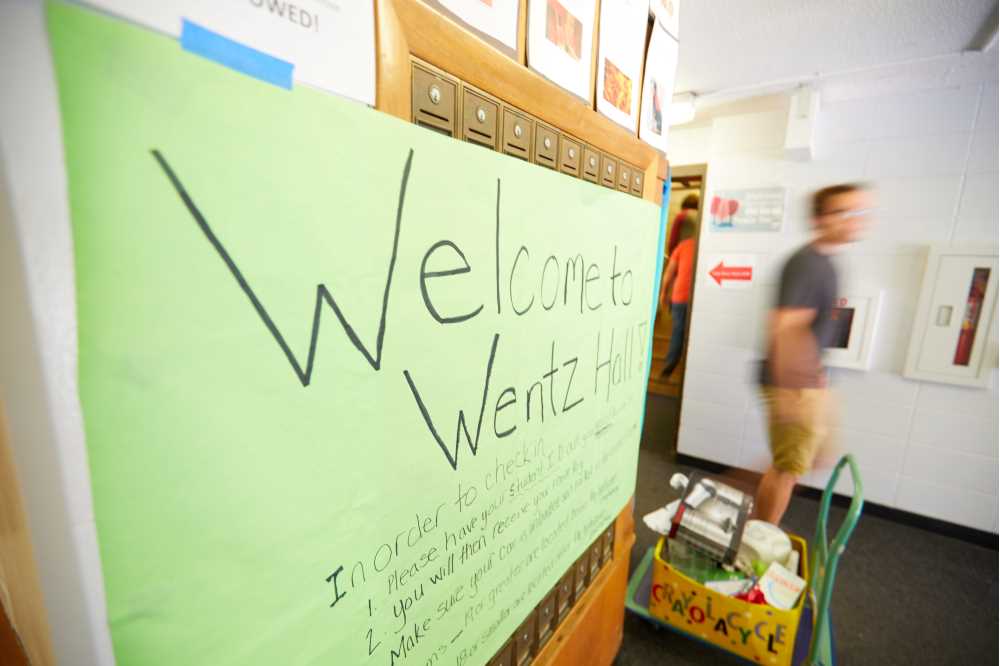 Take advantage of groups in your residence hall, planned activities and hang out in common residence hall spaces. Consider living options that may match your interests and help you form common bonds. UWL students can choose to live in a Living Learning Community, environments that allow students to make social connections by engaging with peers around shared educational experiences. And, don't forget that residence hall staff can help.
4. Get involved in recreation and intramural sports.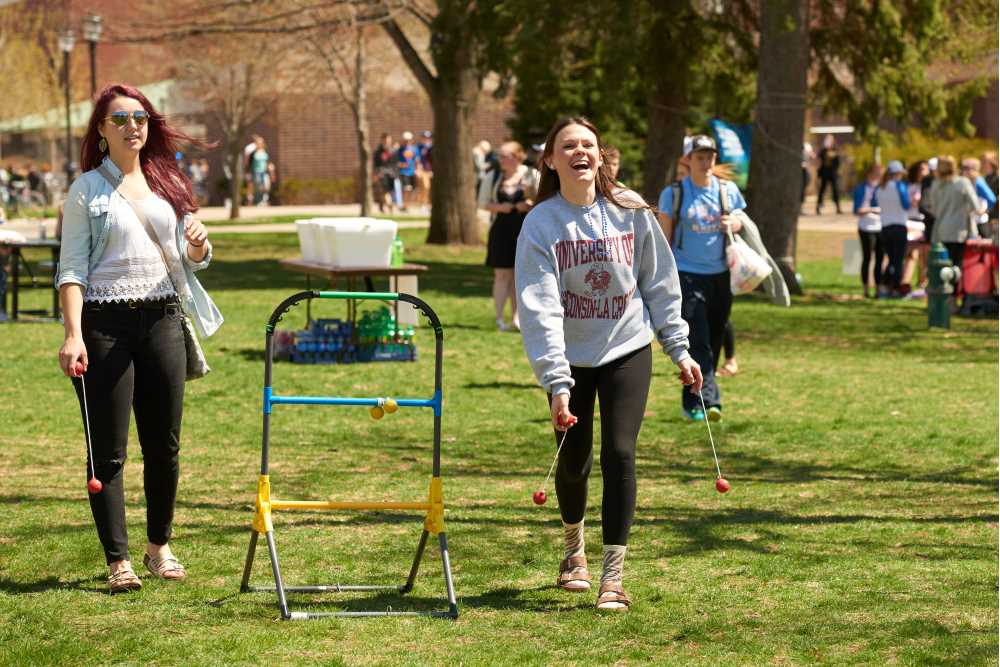 Check out what your university offers for recreation and fitness. UWL's Recreational Eagle Center (REC) offers plenty of opportunities to connect with students while being active through activities such as intermural sports, fitness classes, group outdoor trips and more. A great way to meet new friends as a UWL incoming student is to participate in First Flight.
5. Connect in classes.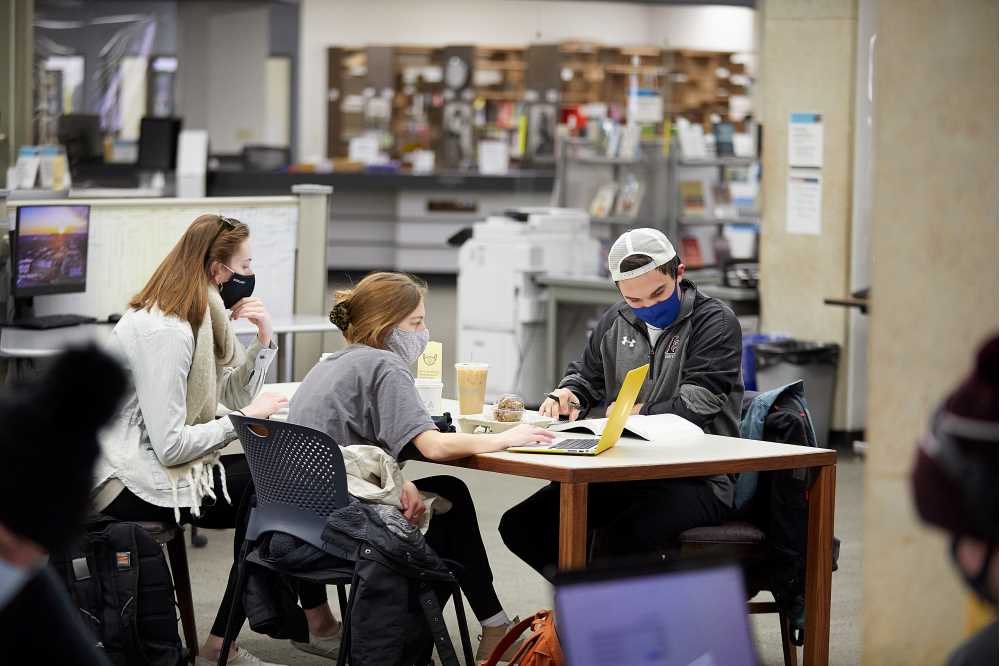 Talk to people in classes and create study groups. These classmates often turn into friend groups.
6. Explore campus offices of interest.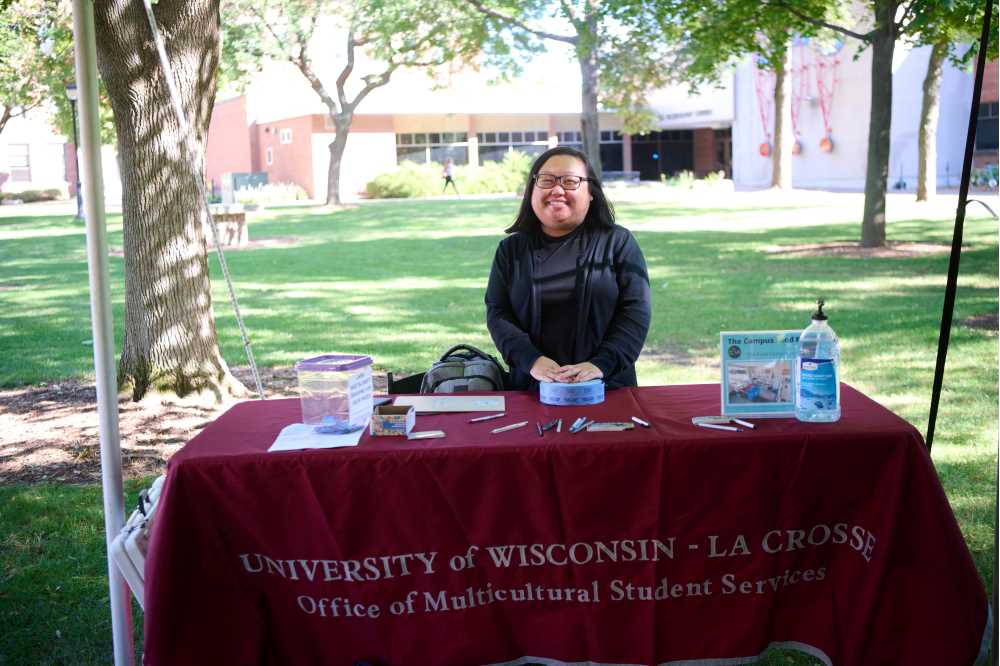 Expand your comfort zone and check out offices and spaces that speak to you across campus. UWL has offices that serve a variety of students such as the Pride Center, Student Support Services, Multicultural Student Services and more.
7. Apply for on-campus jobs.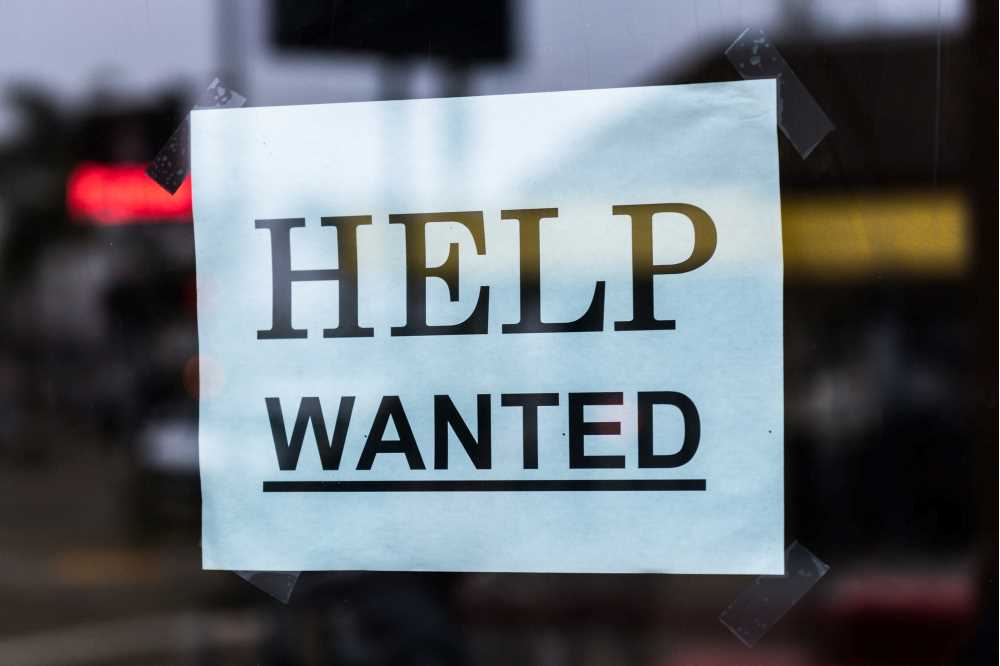 On-campus jobs are great ways to connect with the campus and learn more, not to mention connect to a resource and help other students. And the extra money isn't bad either!
8. Look around, not down — at your phone.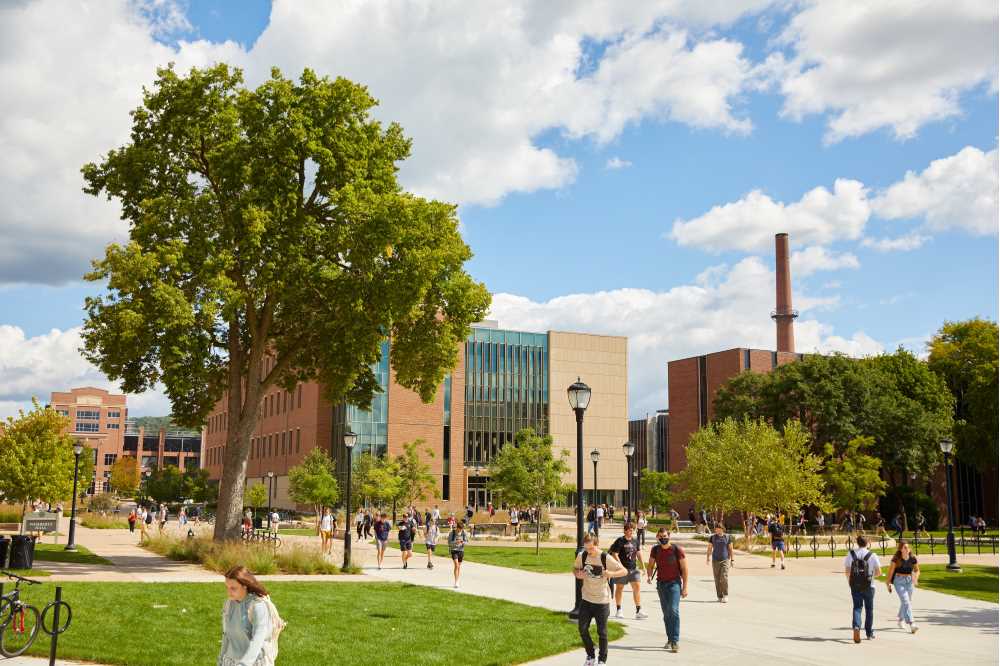 Put your phone away when walking around campus, so you can face the world, smile at people, say "hello," and take in the experiences around you. Now stop reading and REALLY do some of these things!