Posted 4 a.m. Thursday, Aug. 10, 2023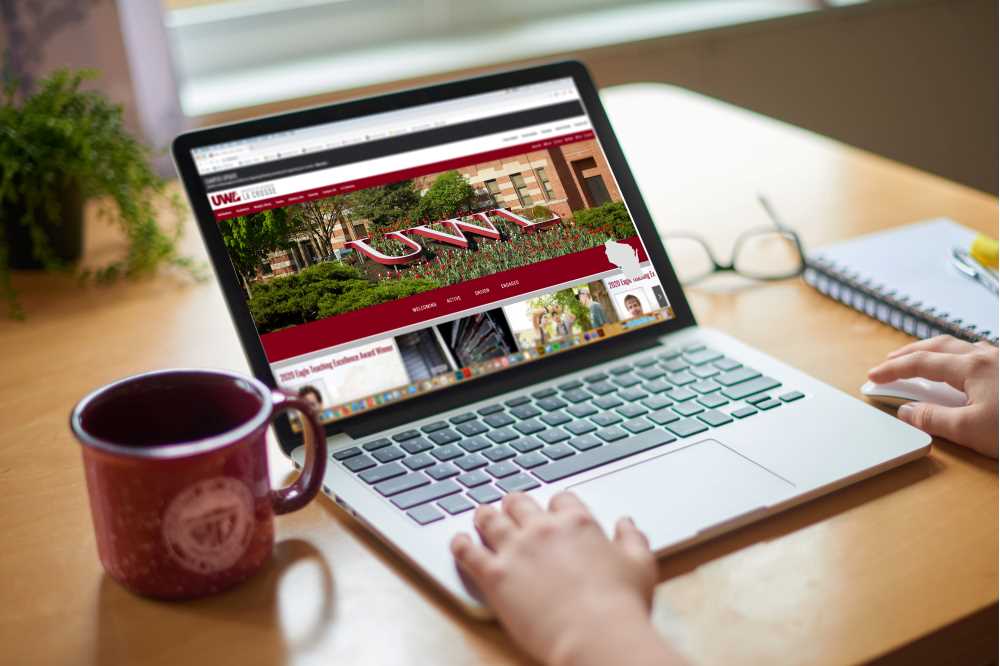 College admissions counselors offer tips to help your application essay stand out
A well-written college admissions essay can boost your application. Admissions officers read a lot of essays. Here UW-La Crosse Admissions staff share some of their best advice for college essay writing.
1. Start strong.
How many times have you read the first few lines of an article to help you decide if you wanted to read the whole piece? Begin your essay by letting the reader in on where your story is heading. The first 2-3 sentences should capture their attention and keep them engaged.
2. Don't tell the reader. Show them. Use the power of story.
Share what you experienced and how you overcame it. Do you have a short story that helps explain a semester of lackluster grades? Did you have a challenging year that inspired a career goal? Bring the admissions officer reading your essay into that moment, and help them understand the full picture of who you are. Your story doesn't need to be dramatic, but it does need to be authentic and original. Think of examples of challenges that will separate you from the pack and allow readers to see your determination, leadership, empathy or other qualities.
3. Keep your essay forward looking.
Admissions officers want to know about the experiences and struggles you have had. However, don't exclusively focus on the past. Explain how you grew from those experiences. What did you learn? How did the experience shape you into who you are today? How will you use what you learned as you start your college journey?
4. Separate your essay into paragraphs
One giant paragraph can be painful to read and your message gets lost.
5. Let your personality shine through.
While an admissions essay should be written in a professional way, it doesn't need to be stale or overly formal. Your personality and voice should come through. Be yourself.
6. Don't use abbreviations or slang.
LOL and OMG may be fun expressions when texting friends and family, but it's not admissions essay material.
7. Focus on all aspects of you.
Don't dwell on facts admissions officers already know from your application, such as grades or class rank. Instead, use your essay to communicate information they don't know. Ask friends and family about your qualities to spark ideas. Then, share experiences that demonstrate how you have grown and developed certain qualities. If you devoted considerable time to a specific group, go beyond listing your title with the organization. Explain what you accomplished and why you were involved.
8. Don't make common spelling and grammar errors.
Your ability to write will likely be factored into the college admissions decision, so treat it that way. Here are some common errors:
Confusing there, their and they're
Confusing too and to
Confusing it's and its
Confusing then and than
Confusing affect and effect
Confusing peek, peak and pique
Writing run-on sentences
Confusing past and present tense
Forgetting to use document spell check to catch misspelled words
9. Write clearly and concisely.
If you are not given a specific word count for your essay from the school where you are applying, write enough to get your main point across. This is ideally about two-three paragraphs or 350-400 words.
10. Avoid formatting errors.
Write from a desktop computer instead of a mobile phone if possible. This will allow you to see your essay in full and clearly spot errors such as formatting. If you are moving text from one document to another, clear the formatting so you are not copying odd spacing or mixing different fonts.
11. Use the name of the school you are applying to.
It sounds obvious, but accidentally using the wrong school name is more common than you think. If you've copied sections of your essay to send to multiple schools, thoroughly search and replace school names that don't match where you are applying. Also, keep in mind that tailoring your essay to a particular school and what they offer is a best practice. Schools typically release essay prompts. They will be looking for answers to those specific questions.
12. Don't link to videos or websites.
Often admissions counselors receive essays in a format that doesn't allow them to click on links to view videos or websites. If there is something you think they will be interested in seeing online, make it a supplement to your essay instead of the main point. Then, help the reader find it by describing where to search online.
13. Talk about what you bring to the community.
Admissions essay prompts often ask why you are interested in a particular school. Don't just think about the physical place you want to go. Consider the community you want to join, and share how to you plan to contribute to the campus community through an activity, club or a program. Admissions officers want to see that you are familiar with their school and what you will bring to the community.
14. Have someone proofread your essay.
Once you've finished your masterpiece, find someone to read it. Have them check not only for spelling and grammar errors, but also where your writing doesn't flow or make sense. High school teachers, librarians, and counselors love to do this. Utilize peer writing centers at your high school if you can.
Want more information on applying to UW-La Crosse? Visit UWL Admissions Apply.