Instructors
A page within Instructors

What is Community Engaged Learning (CEL)?
What is the process to join the Community Engaged Learning (CEL) program?
What are the criteria for a Community Engaged Learning (CEL) designation?
How to apply for the Community Engaged Learning (CEL) program?
Why teach Community Engaged Learning (CEL) courses?
Teaching a Community Engaged Learning course is an optional partnership available to interested instructors. Instructors across a wide variety of disciplines at UWL already actively design course content around community-based activities. Most instructors use a combination of community opportunities within courses and/or in independent projects with undergraduates or graduate students. Community Engaged Learning experiences are considered high-impact practices and are linked to higher student satisfaction and retention—particularly when they occur early in a student's college career. In addition:
Collaborating with community partners allows instructors to provide an authentic experience to students.
Collaborations can contribute to scholarly outcomes and provide service opportunities.
Collaborations show stakeholders outside of the university how instructors are engaged beyond the classroom, using their skills and expertise to benefit the wider community.
Collaborations lead to strong student outcomes such as understanding the construction of knowledge, having the ability to carry out data analysis and scientific writing, and understanding the use of evidence to support hypotheses and assertions.
After you verify your course section satisfies the Community Engaged Learning (CEL) criteria, you need to submit your completed CEL proposal. To assist in preparing your responses, you can preview the CEL Proposal before you get started. The PDF may not be used in lieu of your submission via Qualtrics. Please note the PDF contains all of the survey questions; you will only be asked the questions required of you based on your answers as you progress through the survey.
How to track Community Engaged Learning (CEL) and service activities in Digital Measures?
There are multiple ways to document Community Engaged Learning (CEL) and community service activities in Digital Measures. Below is a list and explanation of each form of documentation. Faculty should document each CEL course and service activity in each of these ways for the purposes of retention, tenure and promotion.
Community service

expanding section
Professional and Community Service Activities can be entered under Service on your Main Activities Page:

This is your main activities page.
Here you can add a new item and select "Public/Community" from the first drop down menu to designate the activity as community engagement.

This is where you designate an activity as community engaged.
Personnel review/promotion materials management for teaching

expanding section
The Personnel Review/Promotion Materials Management is on your Main Activities page:

Personnel material
Select the appropriate link depending on whether you are up for retention, tenure or promotion and "Add New Item" for the current academic year. This is the form where you can describe your Community Engaged Learning efforts and upload supporting documentation as a Teaching Appendix that will be linked in your Digital Measures Personnel Report.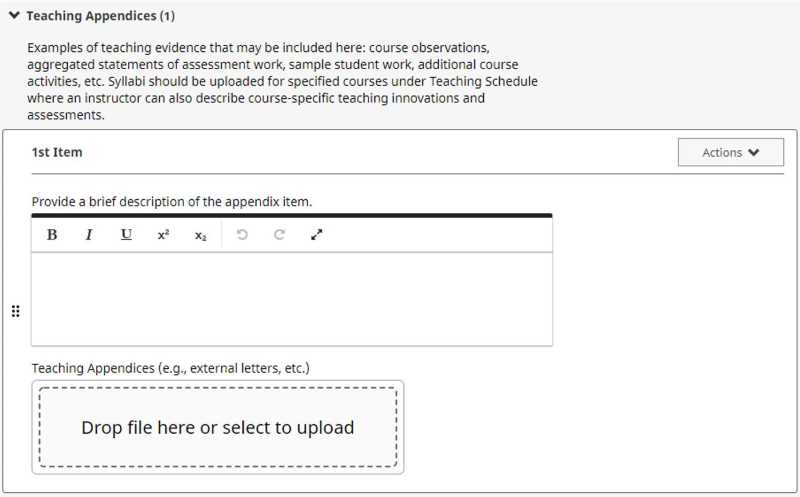 Teaching appendices
Personel review/promotion materials management for service

expanding section
Describe and upload documents that serve as evidence for community engagement service activities, as with teaching (illustrated in the above bullet), and be sure to reference this evidence in your narrative.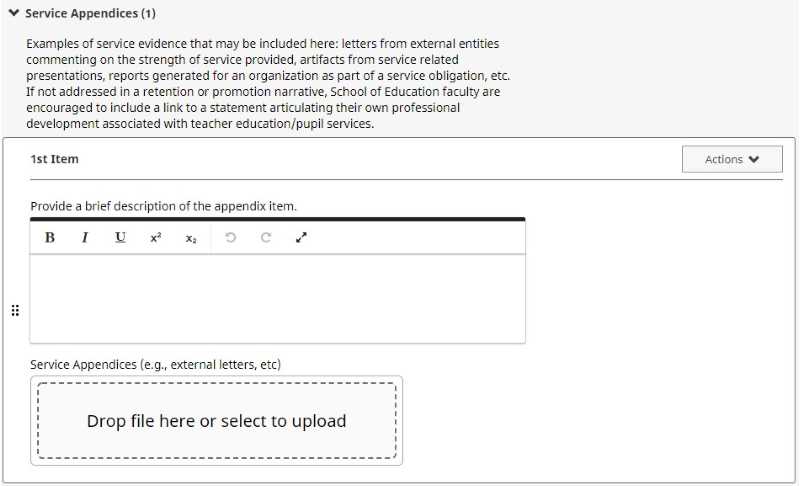 Service appendices
Community Engaged Learning (CEL) resources
Visit us!
UWL Office of Community Engagement
Cleary Alumni & Friends Center, Room 104
1725 State Street
La Crosse, WI 54601