Posted 8:39 a.m. Friday, June 30, 2023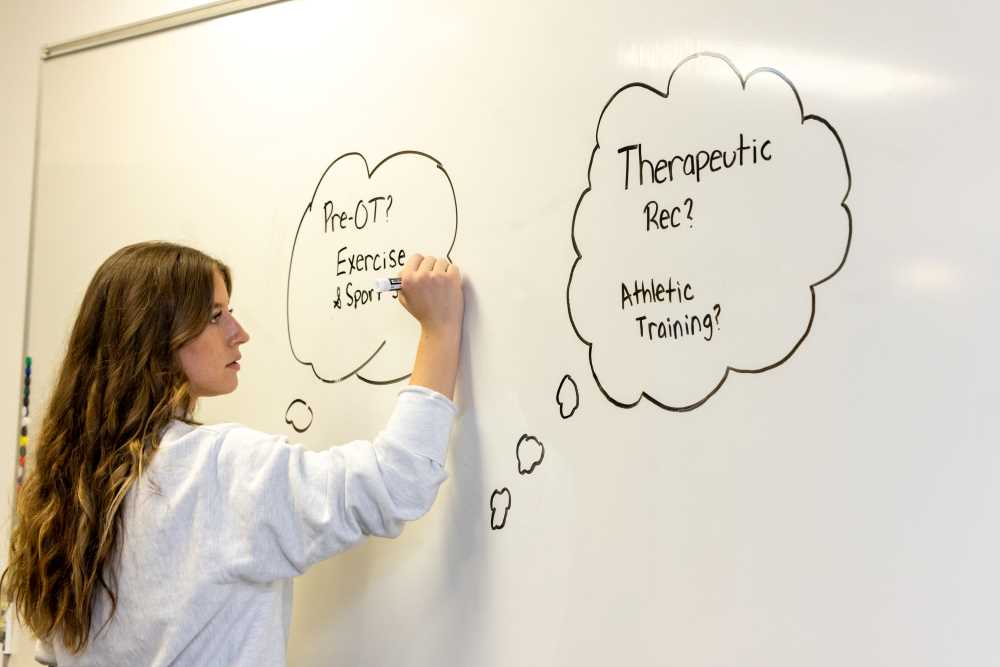 Fourth in a series: What major do I choose? 
By Lilly Ninneman
Ever since high school I have been very interested in Occupational Therapy. I love the idea of spending my day at work helping others. I am currently undecided on a major, but I am a part of the Pre-Occupational Therapy track here at UWL. [Explore UWL pre-health track program options.]
I have also considered therapeutic recreation as a major or even Exercise & Sport Science. I am just having a hard time deciding what is a better fit for me and my future. [Many students are undecided on a major when they arrive at UWL and that is perfectly OK, UWL advisors say.]
I have major hopes to continue to OT school after I graduate but life can always change. If I were to choose therapeutic recreation as a major, I would learn a lot about how to help treat people with mental and physical illnesses through different interactions and activities. With this degree, I could work at a variety of settings such as hospitals, senior living facilities, correctional facilities, schools and community centers.

From UWL classes I take that are specific to the OT pre-professional track, I will learn how to address different types of mental and physical illnesses and disabilities.
I will also learn a lot of other needed skills through my gen eds to pursue this field. [Read Lilly's post about the importance of Gen Eds.] Some skills include how to work on a team, communication, writing, researching and problem solving. For example, I will need to do a lot of chart work and record keeping, so I will need to know how to properly write and record information. I could also work with a team on a case, so it will be important for me to learn how to work with others effectively. And, since I will be working with people daily, it is important that I know how to effectively communicate. I think that learning about differences in our culture through gen eds is very important. It is important for me to have a variety of knowledge about our society because I could work with a variety of people. With an understanding of where people come from, I can connect and help them more easily.
Read Lilly's reflection related to being scared about going to college, and how her fears were eased.