Posted 1:27 p.m. Wednesday, Dec. 8, 2021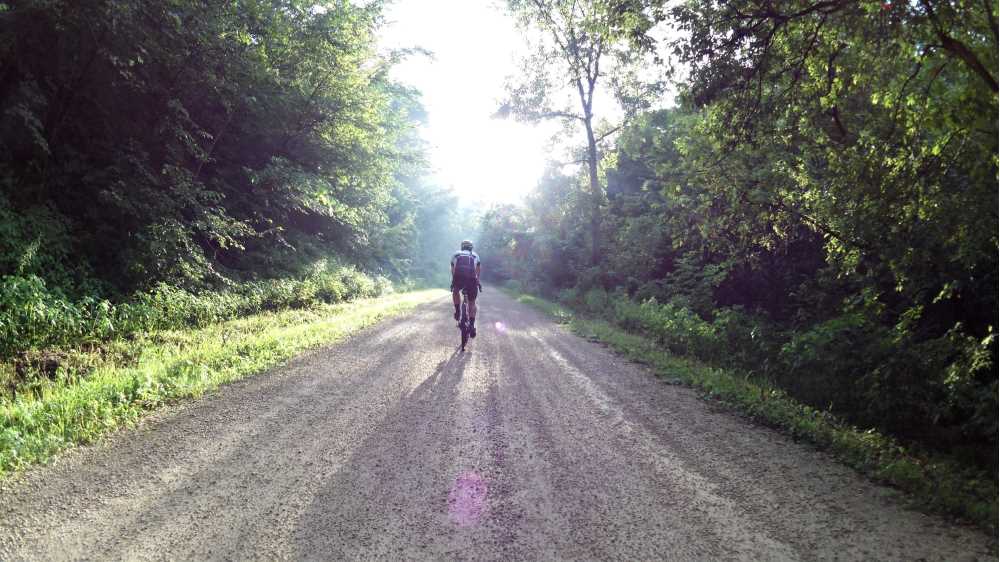 Professor reflects on history of Wisconsin city and countryside aboard a bike
By James Longhurst, UWL professor of history
As a historian, I've been a bit driftless.
Sometimes I research cities, but other times I study environmental politics or transportation policy. As a cyclist, I've noticed that the bike I'm riding determines what part of history I think about.
Taking in the city on my Schwinn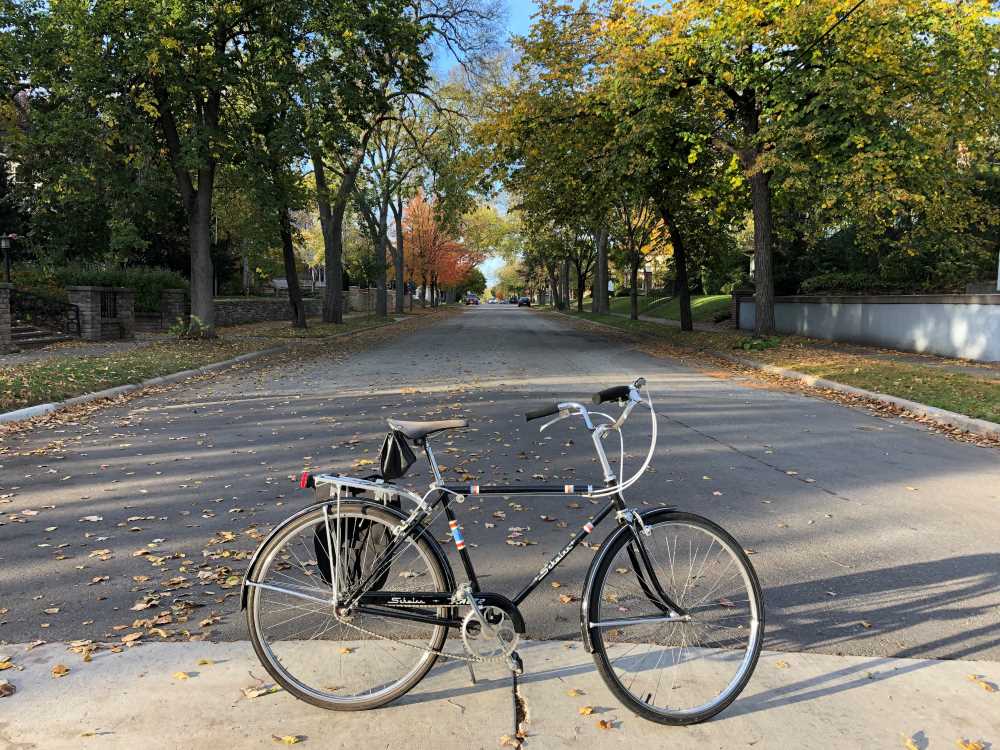 When I'm riding in La Crosse, I'm on a sixty-year-old Schwinn. I ride my short rounds to work and shops in regular clothes; advocates call this "everyday cycling."
If I'm riding this old Schwinn, I'm an urban historian. This bike lets me see decades of city building, particularly the eras of compact urban neighborhoods and far-flung suburbs. Here I see the divisions between social groups that is a legacy of settlement, zoning and land use.
Outside city limits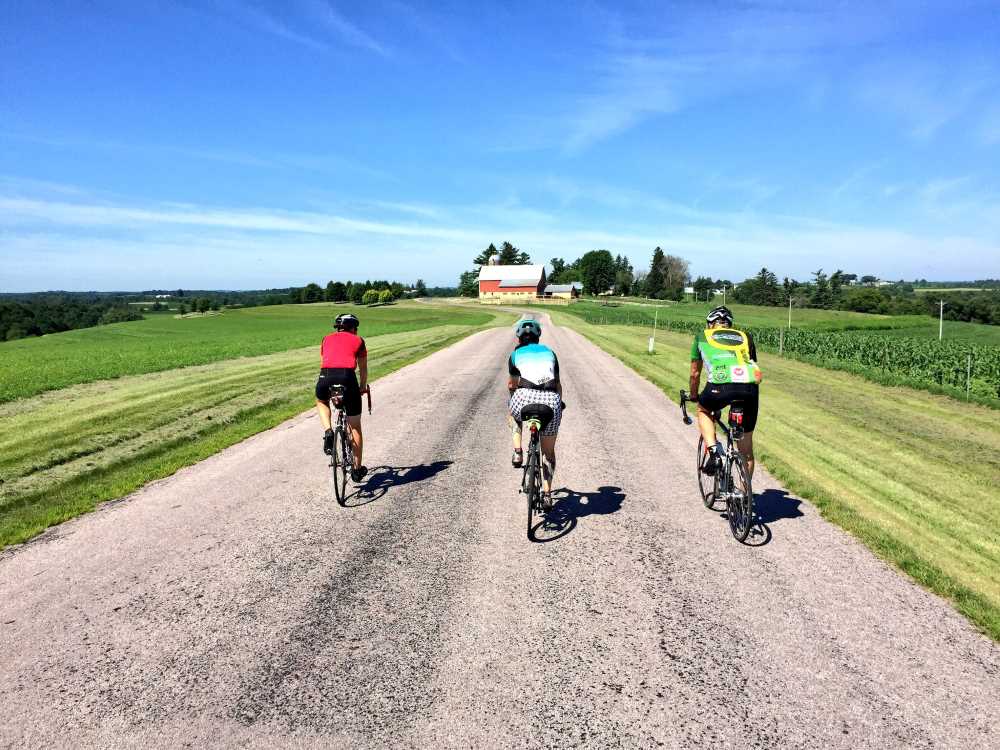 When I ride bikes outside of the city, I see my world as an environmental historian: on the scale of thousands or millions of years. Here I think of the Driftless, mostly because I have to physically climb it. It's often exhausting.
Unlike the smooth Midwest plains that surround them, the valleys of the Driftless were not ground down under advancing glaciers. Political maps don't show this geographical feature, but riding or walking shows the ground truth: it's an endless series of climbs and descents.
Traveling the Driftless on a bike might put one closer to the experience of the first people to negotiate this landscape. The Mississippi River Valley is dotted with settlements, mounds and trails, which follow the topography because of the way that humans move through space, under their own power, then as now.
The city of La Crosse is here because this has always been the right place for trails to converge and people to meet. First Nations peoples, including the Ho-Chunk, gathered here for the same reason that a federal trading post and, later, interstate bridges were built here.
Eighteenth-century French visitors named this place Prairie La Crosse and called the water-eroded valleys after the French couler, "to flow." When settler groups colonized the area in the 19th century, these valleys were named after them: Russian, Irish, and Mormon Coulees.
These places might be the best places to ride, but their size constrains market agriculture. Only small dairy operations, family farms or Amish communities fit here. Settlers adapted with "contour farming" of alternating crops: seen from above, it looks like a 1:1 topographical map of itself.
The history of gravel vs. paved roads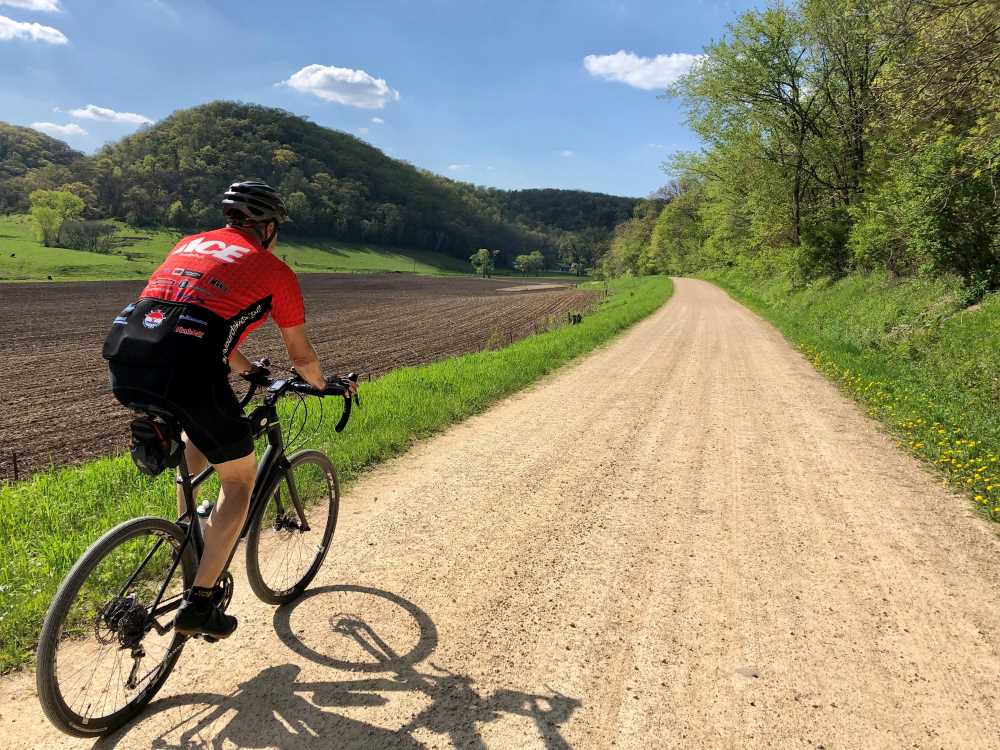 Political history matters too; on the Wisconsin side, many rural roads are paved. Just a few miles away in Minnesota, a road the same size is gravel. The difference stems from a 1890s political debate over the Good Roads movement, an effort to pave roads through general taxation that was more widely implemented in Wisconsin to serve dairy farmers.
Today, a new type of cycling explores Minnesota's gravel roads. Gravel biking is free from the danger of speeding automobiles, and takes city dwellers deep into agricultural landscapes and state forests.
A different view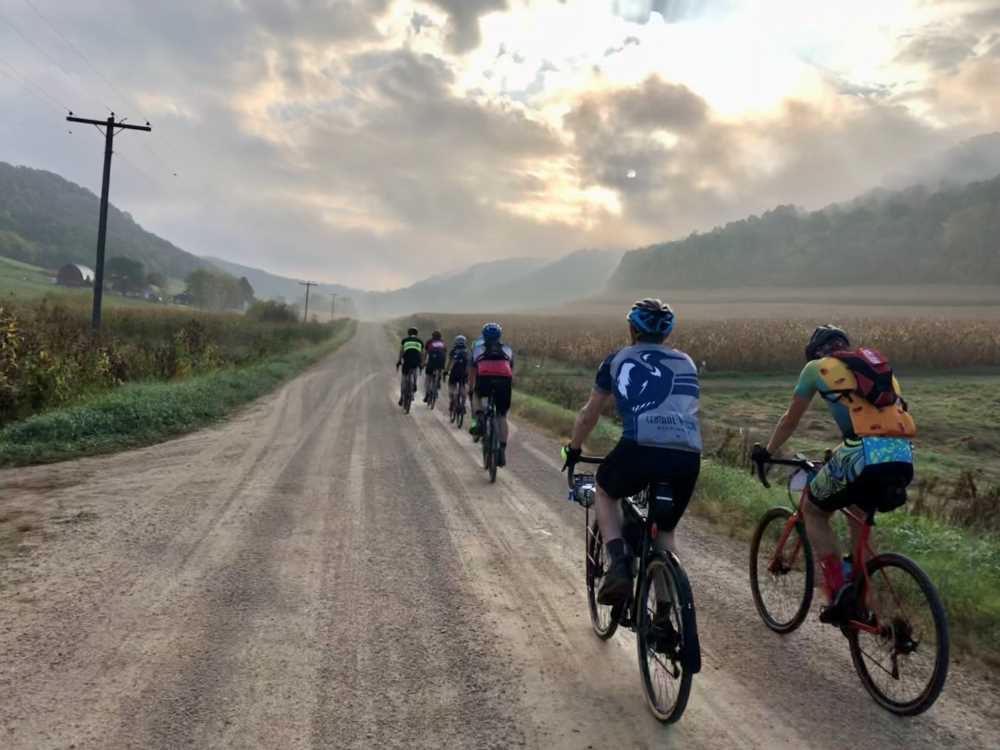 On my Schwinn, I'm an urban historian, and on the gravel bike, I'm an environmental historian. But noticing that my worldview shifts as I swap out bikes makes me something else entirely. Knowing that the way that I move through the world changes the way that I understand that world makes me into a mobilities scholar.
The views from the top of the bluffs are different from the views below, and the bike is what brought me to see that. The same thing can happen for everyone; ride the bus instead of driving your car, and you'll see a different city and a different society. Do the same on foot, and your world will change around you. As for me, I'm going for a ride in the Driftless.
- James Longhurst is a historian of urban and environmental policy at UW-La Crosse. He is the author of the book "Bike Battles: A History of Sharing the American Road."