Profile for James Longhurst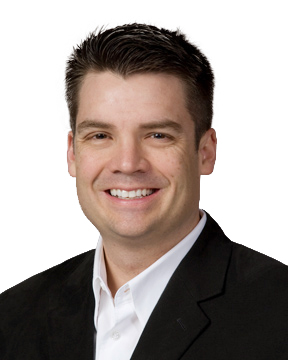 Contact me
James Longhurst
Pronouns: he/him/his
Professor
History University of Wisconsin-La Crosse
Specialty area(s)
Historian of urban and environmental policy, including transportation and bicycle history, and the social and cultural history of modern America
Brief biography
Before coming to La Crosse in 2008, I lived in New York, Ohio, Florida, Pennsylvania, Oregon and Idaho. Here on campus, I volunteer some of my time with the McNair Scholars program, teaching GRE prep, the "Entering Research" curriculum, and advising grad-school-bound students. I also work in active transportation advocacy on campus and in the community, with groups like Bicycle La Crosse and Active Wisconsin; I'm a member of the Committee on Transit and Active Transportation of the LAPC and on the board of the statewide organization 1000 Friends of Wisconsin. I enjoy biking and kayaking. I often spend summers near Lake Superior, or on a bike somewhere in Minnesota or Wisconsin.
Current courses at UWL
Fall 2023 -- HIS 110: Reacting to the Past, HIS 319: 20th Century U.S.
Spring 2024 -- HIS 110: Reacting to the Past, HIS 419 Wisconsin State and Local Government
Education
Ph. D. History & Policy, Carnegie Mellon University, (Pittsburgh, PA) 2004
M.S. History & Policy, Carnegie Mellon University, (Pittsburgh, PA) 1998
B.A., U.S. History, Linfield College, (McMinnville, OR) 1994
Career
Teaching history
Here at UW-L, I teach a variety of courses reflecting my interests in environmental history, the history of 20th century America, and public and policy history. My degree is in history and policy, a scholarly approach that is intended to produce historical research that can be useful in understanding public institutions and policy choices in the present. As such, I often discuss the links between past and present in my classroom, something that policy analysts call "path dependency" but that I like to call "history". This is particularly evident in my classes on environmental history and urban policy.
In support of the Topical Emphasis in Public and Policy History, I work to bring together the contributions of many faculty members working to further this new academic option for UW-L students. Public policy is the study of the strategies, actions, and problems faced by decision makers, ranging from taxation to infrastructure to social welfare, and I am interested in how those decisions about public policy are made, generally on the level of cities. I'm particularly interested in urban history, environmental politics, the form or design of cities, and the creation of institutions concerned with local, municipal, or state policy matters. I mostly address these topics in the United States, and in the 19th and 20th centuries.
Professional history
"The history that lies inert in unread books does no work in the world." Carl Becker, "Everyman His Own Historian," The American Historical Review Vol. 37, No. 2 (Jan., 1932), pp. 221-236.
Research and publishing
I am the author of Bike Battles: A History of Sharing the American Road, published by the University of Washington Press in 2015, released in paper in 2017, and in translation by Katakrak Press as Las Batallas de la Bici in 2019. Widely reviewed and promoted, this book targets a popular audience with new scholarly history of the bicycle's policy and legal battles in American cities. There's more information available on the website. I've recently published a long-awaited chapter on turn-of-the-century sidepaths in Nature's Crossroads The Twin Cities and Greater Minnesota, from the University of Pittsburgh Press, 2023; and "'Such business will be impossible': Mitsubishi Trading Company and the roles of design and tariff policy in the American bicycle market (1933–1938)," in the Journal of Transport History, as well as "Reconsidering the Victory Bike in World War II: Federal Transportation Policy, History, and Bicycle Commuting in America" in the Transportation Research Record, and a Journal of Policy History article titled "The Sidepath Not Taken: Bicycles, Taxes, and the Rhetoric of the Public Good in the 1890s."

My previous research project focused on the rise of local environmental organizing in the United States and Pittsburgh in the late 1960s and early 1970s. I used one environmental organization, Pittsburgh's Group Against Smog and Pollution or GASP, as a case study of the impact of new federal legislation and judicial philosophy on local organizing, implementation and enforcement. This resulted in the 2010 publication of Citizen Environmentalists.


Kudos
presented
James Longhurst, History, presented "Reconsidering the Victory Bike in WWII: Policy, Transportation and Chicago History" at a Northwestern University Transportation Library seminar on May 19 in Evanston, Illinois. As a part of a visiting researcher travel grant awarded by Northwestern University, UWL Professor James Longhurst presented a public talk on previous work. The federal Victory Bike program in World War II is a largely-forgotten attempt to replace personal automobile trips with bicycle commuting as a part of nationwide gasoline, rubber, and metal rationing.
Submitted on: June 22
presented
James Longhurst, History, presented "Bike Battles of Rochester" at Cycle Town USA: Unpacking Rochester's Bike History on April 24 online. Reconnect Rochester -- a non-profit organization working to build a more sustainable transportation network for greater Rochester, New York -- organized this panel discussion with three scholarly cycling historians. The event explored 1890s bicycle mania, the prominence of Rochester and western New York in the largely-forgotten Sidepath movement, and how this history is relevant today.
Submitted on: May 1
awarded
James Longhurst, History, received the award for first-annual Research Grant from the Northwestern University Transportation Library. Northwestern University in Evanston, Illinois holds one of the largest transportation research collections in the world, covering all modes of transportation including aviation, rail, highway, water, and transit. The grant was established in 2021 to facilitate and support research projects that significantly benefit from substantial onsite use of the Transportation Library's unique technical, special, and archival collections.
Submitted on: June 16, 2022
elected
James Longhurst, History, elected Board of Directors of 1000 Friends of Wisconsin, a statewide policy advocacy organization. Longhurst, a historian of urban and environmental policy, will serve on the board of the 25-year old organization, which is committed to promoting land use policies and activities that advance healthy communities, positive economic outcomes and environmental benefits in Wisconsin.
Submitted on: Jan. 17, 2022
served
Brenda Leahy, Michele Nauman and Kalia Vang, all Academic Advising Center & Career Services; Ana Mendoza and Corey Sjoquist, both Admissions; Kaylie Connaughty, Heather Dutcher, Britney Heineman, Jake Speer and Maren Walz, all Advancement; Michael Abler and Renee Redman, both Biology; Zac Knutson, Budget Office; Dawn Hays, Campus Child Center; Mark Sandheinrich, College of Science & Health; Ashley Jochimsen, Counseling & Testing; Ryan Friesen, English; Samuel Schmidt, Exercise & Sport Science; Meredith Thomsen, Extended Learning; Ka Lia Smith, Financial Aid; John Kelly, Geography & Earth Science; James Longhurst, History; Natalie Solverson, Institutional Research, Assessment & Planning; Christine Manno, Management; Suzanne Anglehart, Microbiology; Anthony Chergosky, Regina Goodnow and Sean Hurtubise, all Political Science & Public Administration; Sandra Grunwald and Betsy Morgan, both Provost's Office; Nathan Barnhart and Jeff Keenan, both Rec Sports; Vitaliano Figueroa, Student Affairs; Kara Ostlund, Student Life; and Kyle Burke, University Centers; served Verification Tent Staffing during Move In Week. THANK YOU to the many staff and faculty who greeted students and their families at the Verification Tent during Residence Life Move In Week. These welcoming faces helped ensure those who are vaccinated are recorded as such and those who are not vaccinated had completed a negative COVID test prior to move in. We could not have completed this large task without their assistance. They have helped keep our community healthy and contributed to the campus-wide endeavor of welcoming students back to campus.
Submitted on: Sept. 13, 2021
Important links