Posted 2:27 p.m. Thursday, June 17, 2021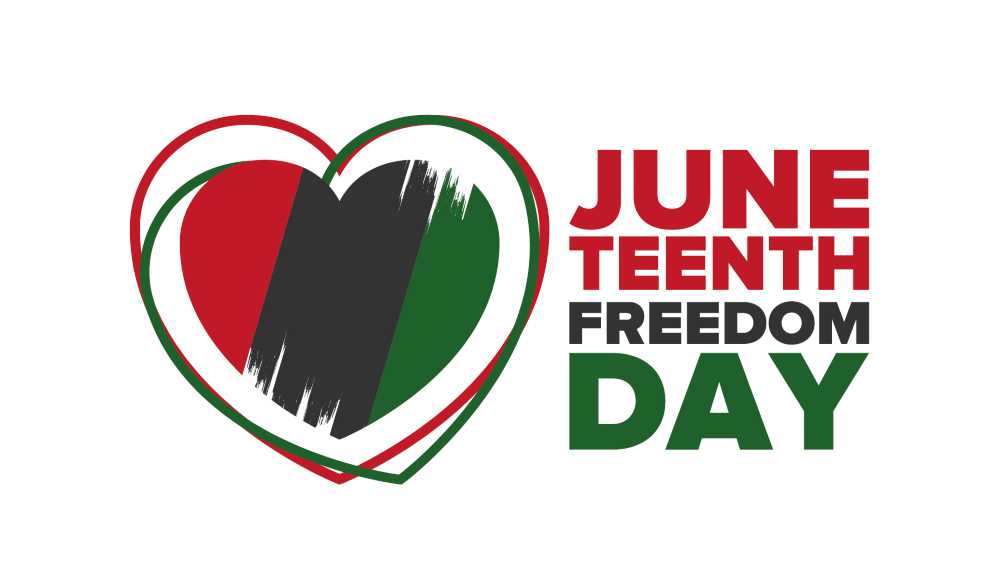 The history of June 19 and the celebration in store in 2021
June 19 is a day celebrated in communities across the U.S. each year. Called "Juneteenth," it is a time of fun and festivities, as well as recognizing Black people in local communities and throughout the nation's history, explains Jazzma Holland, a local Juneteenth organizing committee member.
Holland, who is also assistant director of UW-La Crosse's Upward Bound program, shares some background on the significance of the date, the traditional Juneteenth celebration, as well as what's planned locally to celebrate and educate.
What is Juneteenth?
On June 19, 1865, the last group of slaves in America were told that slavery was abolished. It had been announced before that (Abraham Lincoln had issued the emancipation proclamation more than two years prior), but not everyone got the message. Slavery was still going on in various cities and towns across America. People continue to celebrate June 19, 1865, as the official emancipation of slavery each year.
Why is it important to celebrate Juneteenth?
We often focus on the bad happening within our nation. For Black people in America, it is important to remember how far we've come as a people. Everything is not perfect and there are still many changes that need to be made, but at least we can acknowledge that chattel slavery is abolished, here in the U.S. We have things to be grateful and thankful for. When slavery ended, Black people were able to do amazing things — becoming inventors, entrepreneurs ... eventually we had a Black president. The end of slavery has opened a lot of doors for Black communities.
How is Juneteenth celebrated?
It is celebrated in cities and towns across America. Juneteenth is a time for community to get together and celebrate the generations of Black people and their influence. In my hometown of Milwaukee, there would always be a parade and a festival. It is a social event with food, music and performances from Black entertainers to honor our heritage and ancestors.
How will Juneteenth be celebrated locally in La Crosse?
Several community groups have come together to organize a free community Juneteenth celebration in La Crosse on June 18 and 19.
If you go —
Who: All are welcome to join the celebration. Groups organizing the celebration include Black Student Leaders, B.L.A.C.K., Enduring Families Project, Black Student Leaders, Hope Restores, UWL's Black Student Unity and UWL Diversity & Inclusion.
What: Local Juneteenth celebration. Highlights include a movie showing Friday, June 18, and a community fair at Riverside Park from noon-8 p.m., Saturday, June 19. The fair will feature booths with local organizations, community partners and Black-owned businesses. Entertainment will include a DJ, hypnotist, local talent, activities for kids, food and more. Juneteenth will also be an opportunity to learn historical facts about Black people in America and in La Crosse throughout history. Organizers partnered with the La Crosse Historical Society to have the Enduring Families Project perform re-enactments highlighting the history of African Americans and other non-white settlers
When: June 18 and 19.
Where: Community fair will be at Riverside Park. Visit the website for other locations.
Learn more: Visit the B.L.A.C.K. (Black Leaders Acquiring Collective Knowledge) website.
Flag raising: As part of the local Juneteenth celebration, a Juneteenth flag will be raised on the UWL campus at noon Friday, June 18, near the entrance of the Veterans Memorial Field Sports Complex at UWL. See the campus map.