Posted 10 a.m. Wednesday, May 3, 2023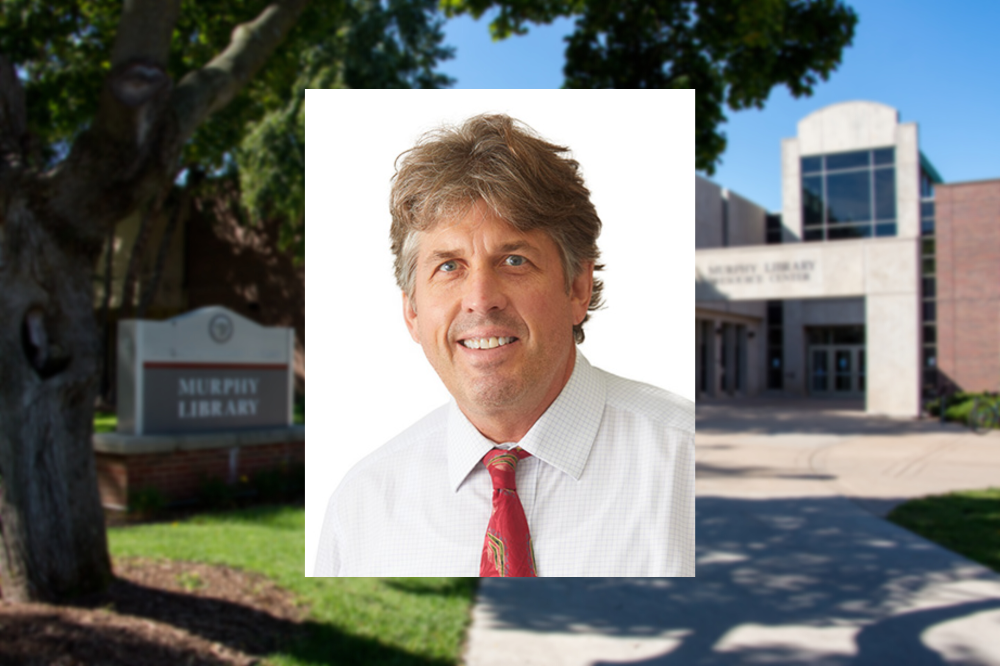 Welcome to the spring edition of the Murphy Library's Fine Print Newsletter
Each day during the school year, students enthusiastically arrive ready to explore everything Murphy Library has to offer. Students at UW-La Crosse clearly value being able to come to a physical library to study, recharge (both mentally and digitally), and take advantage of library resources and top-notch staff. Murphy Library at UWL is truly a place students rely on to ensure their academic success.
Speaking of space, we at Murphy Library are very happy to announce that construction work on the basement has finally started. We are busy working with campus Planning & Construction to have the east portion of the basement completely renovated by the start of the fall 2023 semester. This space will be home to the library's bound periodicals, microforms, maps, compact storage and federal and state of Wisconsin government documents. The remodel of the west side of the basement appears to be delayed for another year, and plans for this space are to relocate the Murphy Learning Center (MLC) from the third floor to better accomodate the multiple tutoring areas housed within the MLC.
Many of you might be wondering about the Bill and Yvonne Hyde donation the library received about one year ago. Not long after receiving their gift, as most of you know, the investment market and economy downturned. We were informed that the accumulated earnings are negatively performing. Thus, for the present time, we are choosing to wait for the market to improve before utilizing any of the funds.
As you read through the stories in this newsletter, you will enjoy reading about several new library employees who have joined Murphy Library this semester, one way we engage with our UWL community, the complexity of wordless picture books, the art of determining the reliability of data in new sources, and the learning taking place at our reference desk.
All those who use Murphy Library realize that it is more than a mere building: it is home to a dynamic, ever-evolving community of intellectually curious students and scholars who rely on the library for their research, learning and inspiration. We invite you to be a part of this community as a reader, learner, donor or art-lover. The library is open for all to enter and enjoy.
If you would like to learn more about the library or have feedback or suggestions, please reach out!
Murphy Library Director