Posted 11:05 a.m. Wednesday, April 19, 2023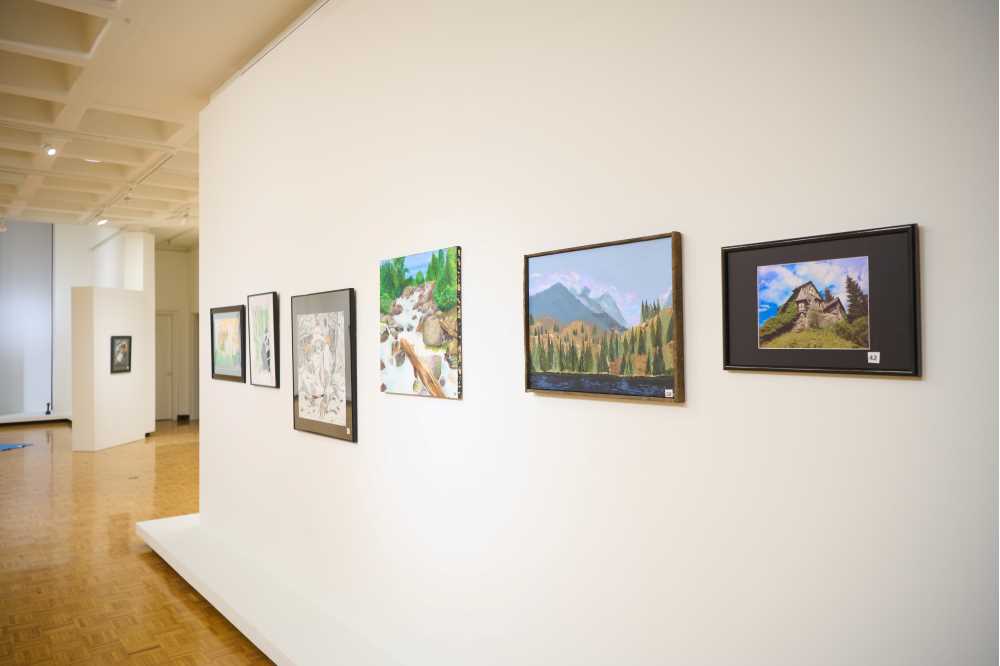 High school students to share their artwork at UW-La Crosse
Artwork of students from schools in Wisconsin's 3rd Congressional District is featured in the 2023 Congressional High School Art Competition.
The 3rd Congressional District artwork will be on display at the UW-La Crosse University Gallery through April 22. The University Gallery, located in the Lowe Center for the Arts, 333 N 16th St., is open from 1-8 p.m. Monday through Thursday and from 1-5 p.m. Friday through Sunday.
During a gallery reception from 2-4 p.m. Saturday, April 22, student participants will be recognized and the winning entries in this year's competition will be announced. The awards ceremony will be held at 3 p.m.  
The winning artwork from the 3rd District's competition will be displayed alongside artwork from across the nation for one year in the U.S. Capitol, as well as on House.gov's Congressional Art Competition page. Artwork was submitted from students at Holmen, La Farge, La Crosse Central and West Salem high schools.
"The students of Western Wisconsin are among the most talented in the nation, and I look forward to seeing their work proudly displayed in the U.S. Capitol," says Rep. Derrick Van Orden.
For more than two decades, UWL Department of Art faculty have volunteered to jury the annual exhibition, says Art Gallery Director Deborah-Eve Lombard. With high school student artwork being similar to that of incoming college students, Lombard says high school students and teachers appreciate the input of collegiate art professionals selecting the work.
Lombard says some of the students recognized in the competition have gone on to attend UW schools. The UWL Department of Art and School of Education, as well as other UW campuses, collaborate to train and certify public high school art teachers—many who stay to teach in the state.
"This exhibition and jurying are just one of a number of ways that we interact with art education and art educators in our region," explains Lombard. "The student art that is selected for awards through this Congressional program provides a snapshot of the results that committed art educators nurture in our state and nationwide."
The show and reception are free and open to the public.