School of Education, Professional & Continuing Education
Dean's Office-School of Education
The School of Education Office and the Office of Field Experience staff will be working remotely beginning Friday, March 20, 2020 and will do so until further notice. For School of Education business, please contact Jill Kirkpatrick (608.785.8134) or Leah Davis (soe@uwlax.edu). For Office of Field Experience business, please contact Cheryl Russell (soefieldexp@uwlax.edu). Please contact Ashley Cree (acree@uwlax.edu) for licensure and certification questions.
Last modified: 09/28/2020
Featured education experiences for students
Tasks for current & future students
The largest gift ever to School of Education benefits elementary education majors
Alice Svec makes $1.3 million gift from her estate to the UW-La Crosse Foundation. Her estate gift will support future educators forever.
Who we are
---
The School of Education, Professional, and Continuing Education (EPC) has a comprehensive and dynamic structure, where 23 programs across all colleges and schools at the university work collaboratively to support best practices in teaching, learning, and leading. The major units within EPC include Department of Educational Studies, Professional Studies in Education and Extended Learning.
Our Bloggers
A day in the life of an SOE students and graduates!
Each semester, a few of our teacher candidates share their insights into the classroom both as a student and a future teacher. Follow along with their stories and get a glimpse of what it's like to be a School of Education student.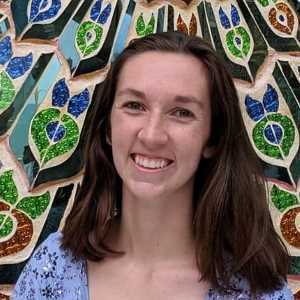 Sarah Compton , '11
Professional Studies in Education
"One thing that still resonates with me is how to incorporate student choice, which improves behavior, motivation and retention."