Posted 10:49 a.m. Thursday, July 29, 2021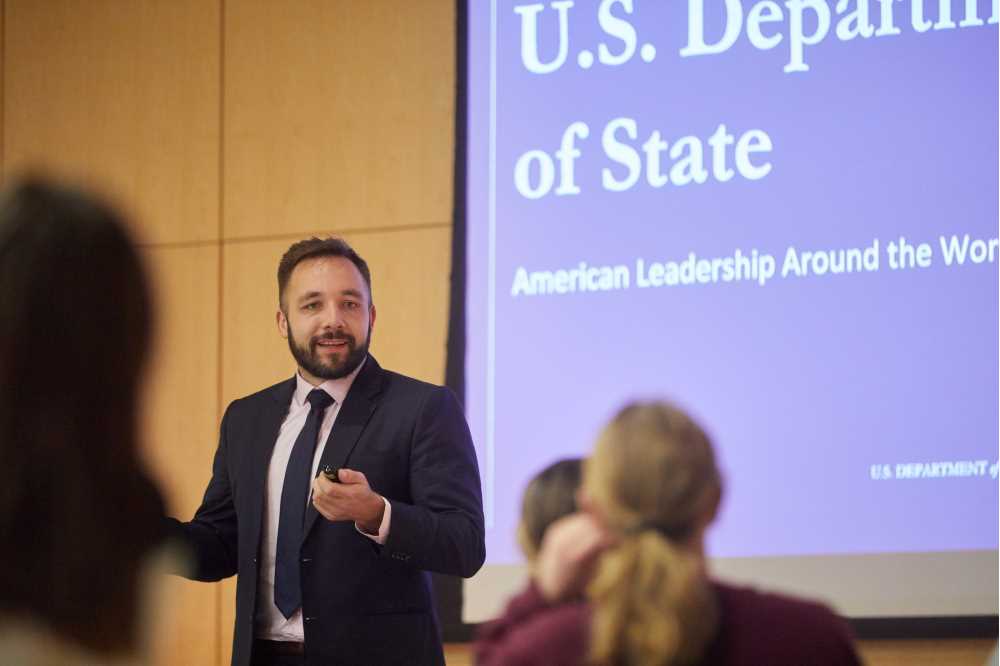 Alum finds fulfillment serving State Department
Benjamin Levelius has never left work in a bad mood.
Levelius, '10, is a Foreign Service Officer for the U.S. State Department and does a wide variety of diplomacy work around the world.
Recently, he spent two-plus years in Hyderabad, India, where he interviewed visa applicants, performed outreach with local schools and businesses, and helped American citizens return home amid the frenzy caused by COVID-19.
His next assignment, beginning in September, will take him to the U.S. Consulate General in Milan, Italy.
"I enjoy meeting people (and) I like to solve problems," explains Levelius, a Stratford, Wisconsin, native. "Whether that's assisting people traveling to the U.S. to study, assisting with family reunification, processing passports, helping destitute Americans get home or the national security aspect of rooting out fraudulent documents and preventing those with bad intentions from entering the U.S, I'm happy."
Levelius enjoys meeting people with different stories and reasons for visiting the U.S.
"It's never gotten old for me," he notes.
Levelius' career has led him on a long and winding path across the globe.
After earning his bachelor's degree in Spanish education from UWL, he joined the Japan Exchange Teaching Program and spent two years teaching in Japan's northern countryside. When the Fukushima Daiichi nuclear accident devastated the region in March 2011, Levelius helped with disaster relief.
He returned to the U.S. a short while later, pursuing a master's degree in global policy from the University of Maine.
After graduating, he conducted security assistance training for the U.S. Army, providing cultural programming for international military officers stationed in the U.S. This included field trips meant to emphasize the importance of human rights and the rule of law, such as visits to the Heard Museum showcasing American Indian art and history, the U.S. Holocaust Memorial Museum and the National Museum of African American History and Culture.
In 2018, he became a Foreign Service Officer with the State Department following a grueling application process. It included a written exam, a series of essays and an oral interview consisting of a group exercise, a written exercise and a standard interview. Finally, he underwent an extensive background check and a suitability review. The entire process took roughly a year.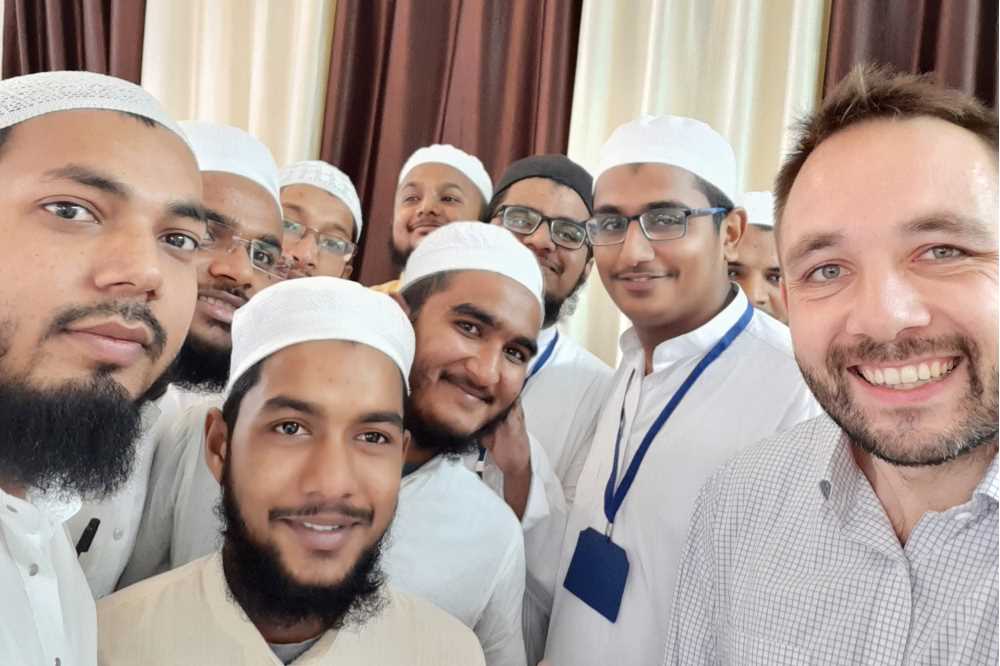 Despite the red tape, Levelius says his role with the State Department and his other international assignments have provided many memorable experiences.
He watched farmers in India defend their land from a troop of wild elephants looking for a snack.
He helped a Buddhist monk in Japan remove rubble from a destroyed temple after the Fukushima disaster.
And he has interviewed an array of interesting people hoping to obtain U.S. visas — everyone from Fulbright scholars and government officials to actors and actresses.
Levelius says he has come a long way since college, when he had to work a series of odd jobs to pay his way.
He hopes future assignments will bring him to Africa or Finland, the latter being the homeland of his paternal ancestors. But for now, he's happy to work wherever the State Department sends him.
"Honestly, I milked cows, sorted steel in a factory and spent seven years working in restaurants to pay for college," he says. "In so many ways, I'm just happy to be here and want to enjoy the ride."