Posted 5 p.m. Wednesday, April 22, 2020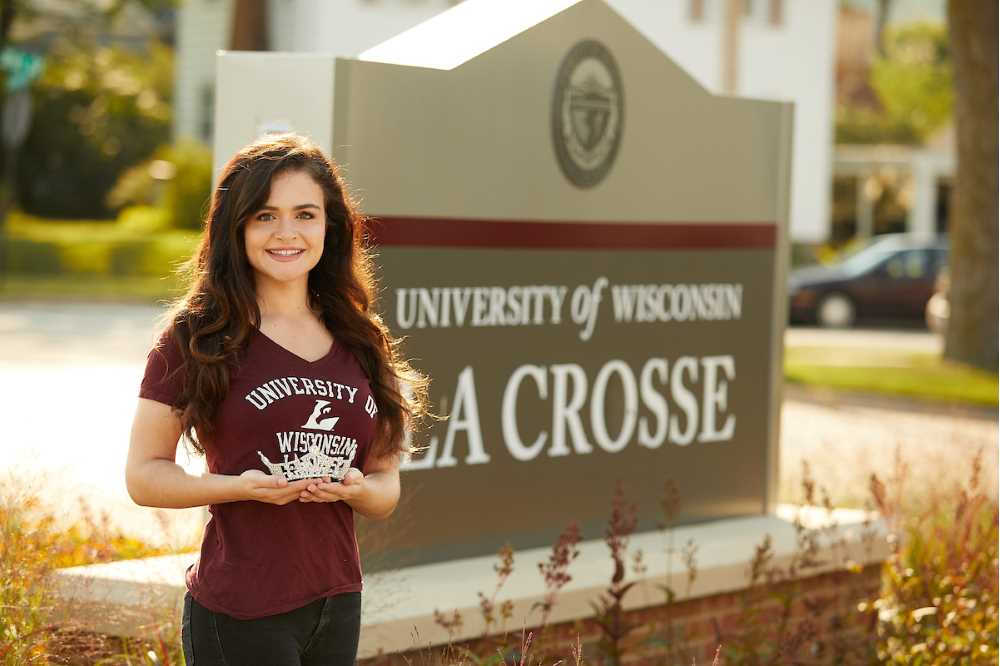 Student earns scholarship from Thompson Center on Public Leadership.
A UW-La Crosse senior will receive the inaugural Tommy G. Thompson Scholarship.
Mattie Mae Krause, a biomedical major minoring in chemistry and nutrition while on the pre-med track, has received the scholarship from the Tommy G. Thompson Center on Public Leadership.
Krause, a 2016 La Crosse Central High School graduate, plans to graduate in May before attending the Midwestern University's Arizona School of Podiatric Medicine in Glendale, Arizona. She hopes to return from med school to work with underserved, rural communities that don't have easy access to health care.
UWL submitted three applications, narrowed down from 40 submissions, for the one scholarship reserved for the campus. Applicants were asked to provide their definition or understanding of leadership; a discussion of how they demonstrated leadership on campus; their life aspirations; and an explanation of ways their leadership reflects Gov. Thompson's spirit and legacy of bringing people together to develop common sense solutions.
Krause says she has been able to connect with Thompson's ability to bring people together through bipartisan practice while serving as a resident assistant, being challenged to help connect more than 40 residents each year to help facilitate their residential and academic experience.
"My residents come from all different backgrounds so being able to help them find their similarities with each other is very important to help them form friendships and live together in a respectful and cooperative manner," Krause noted in her application. "Gov. Thompson's devotion to the residents of Wisconsin connects directly with my definition of leadership as he put their best interests first and worked to advocate for others in need."
Krause has been active during her four years on campus. Along with being Miss La Crosse/Oktoberfest in 2016-17, she has worked as a resident assistant for three years, served as president of the university's American Red Cross Chapter and Pre-Med Club, and interned with the Residence Life Office.
Throughout college she volunteered at the St. Clare Health Mission, Children's Miracle Network Hospitals, and with her church as Sunday School and Bible School teachers. She also volunteered with the emergency services and pediatrics departments at a local hospital.