Posted 11:25 a.m. Monday, Feb. 1, 2021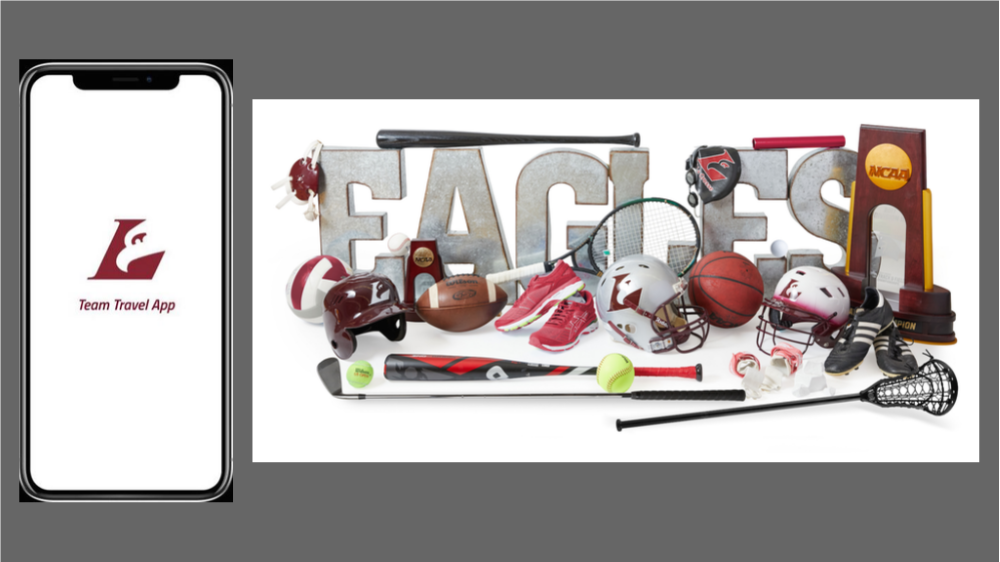 Hanson Earns APPStart Challenge for Team Travel
University of Wisconsin-La Crosse Deputy Director of Athletics Erin Hanson has been selected the winner of the 2020 APPStart Challenge, the WiSys has announced. Hanson's app, Team Travel, will help coaches and teams handle the complexities of travel coordination and documentation.

As the winner of the WiSys APPStart Challenge, Hanson's startup business is awarded $5,000.00.
"I've always thought about ways to make travel planning and travel for our coaches and teams easier and over time the more and more I talked with those who go through the pain points on a regular basis I wanted to find a solution to help them," says Hanson. "It just had always been an idea in the back of my head I just never really thought the opportunity would come along to make the idea come to life." She said her motivation was trying to figure out a way a coach could spend less time on paperwork and e-mails associated with traveling and more time with their team and coaching the student-athletes.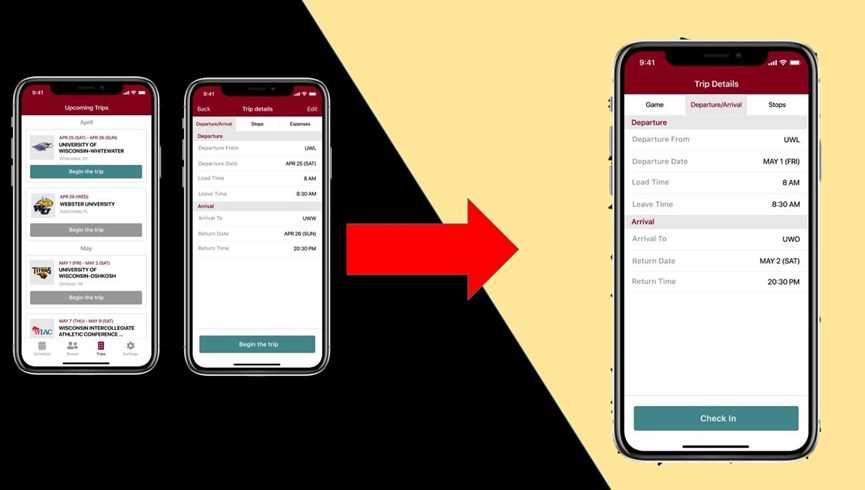 When people were asked to submit their ideas for the challenge, Hanson said it was an easy decision to come up with the travel app as a viable solution to help coaches. "I just threw the idea out there and here we are today," adds Hanson. "I never thought something like this was a possibility but thanks to the APPStart Challenge it has been."

Named deputy director of athletics at UW-La Crosse in February 2016, Hanson had served as the university's interim deputy director of athletics since August 2014. She is in her 10th year at UW-La Crosse after serving as the assistant athletic director for operations in 2013-14 and as the athletics event coordinator from 2011-13. In her role as deputy director of athletics, she supervises internal operations within the athletic department including event management, facilities, athletic training, sports performance, camps & clinics, eligibility and compliance, student-athlete wellness as well as advising the student-athlete advisory committee.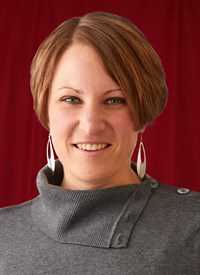 Hanson says the Team Travel App is a one-stop solution for coaches to plan, manage and share their travel plans. "Coaches can create and modify existing itineraries for upcoming trips, share the information with the bus company, share the information with important school administrators, send itineraries and updates to the team and parents," says Hanson. The app enables the coaches a check-in system to log who is on a trip before departing, organize and prepare all of the necessary travel paperwork, order food for pickup before and after the game, setup hotel reservations, and send important push notifications out to the team. "Most importantly, coaches do not have to think twice about where all of their travel information is located," adds Hanson.

As part of the WiSys APPStart Challenge, Hanson was teamed up with the staff of Tracy and Uldana at Noble Applications. "The Noble team did all of the designing of the app development and the interfaces that you see in the pictures," says Hanson. "They took my ideas and turned them into a live looking app with multiple interfaces and screens. It was a very interesting and rewarding process to see the idea come to life with their guidance and work."

Hanson continues her work on the next steps to continue development of the app prototype and begin a business venture.
Prior to arriving at UW-La Crosse, Hanson was the coordinator of sports services with the Colorado College Department of Athletics from 2009-11. She was the Tigers' assistant softball coach in 2007-08 before taking over as interim head coach from 2008-09. She was also an assistant director of athletics from 2007-09 at Colorado College as she earned the NCAA Division III Ethnic Minority and Women's Internship.

A former Eagles' softball player, she earned her undergraduate degree in fitness from UW-La Crosse in 2005 and her master's degree in sport administration in 2007.