Posted 2:02 p.m. Monday, Aug. 17, 2020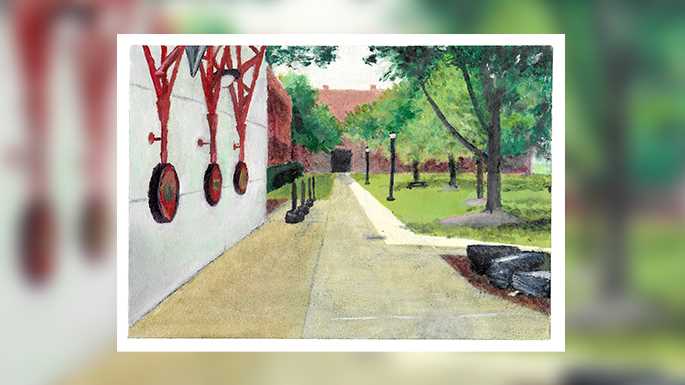 Graduating students share their work online
The 12 UWL art students graduating this May aren't letting a pandemic get in the way of their senior art exhibition.
The students will share their work in an online show titled, "UW-La Crosse Senior Art Exhibition: Highly Improbable; a very unlikely situation, but not impossible." The exhibit opens Friday, May 8, and runs through Sunday, Nov. 15. It is available at: www.uwlax.edu/go/HighlyImprobable
The students chose the name for their senior show, "Highly Improbable; a very unlikely situation, but not impossible," in February — before they understood the full impact it would have. The artists say they began by determining that the creation of art is often highly improbable. "Creating art is a vulnerable task and one that takes a lot of discipline, determination, and bravery," they say in an opening statement to the online exhibition.
"Making art is not easy," they continue. "The culture we live in worships tasteful forms of artistic expression, but does not encourage it entirely. To speak proudly about wanting to be an artist comes with a lot of criticism and inquiry. The pursuit of a degree in the fine arts is bold because the money may seem like a waste and the success of the artist is often doubted."
Due to the pressure, negative feedback, and their own doubts, group members say they are unlikely to be where they are today. "We are the highly improbable," they note.
This exhibit's title soon turned to a good synonym for the semester, or even year, group members say. "If you would have asked us four years ago where we would be today, a virtual gallery is not it. Finding the most bizarre ways to create art trapped in our homes is not where any of us pictured we would be."
The artists note the unarguably highly, improbable situation. "Nevertheless, change is inevitable, and we believe that making and sharing art is an important way for humans to process life and its improbabilities," they conclude.
The artists include:
Rachel Alderton
Ben Christensen
Sarah Daentl
Andrea Debauche
Alydia Downs
Connor Givens
Sam Hinz
Molly Korinek
Rachel Shae Maxfield
Isaiah David Ohman
Alexia Sonnek
Alexandria Wittmann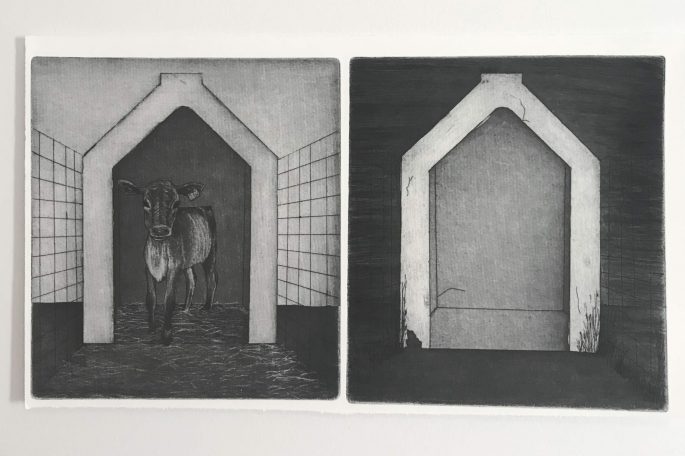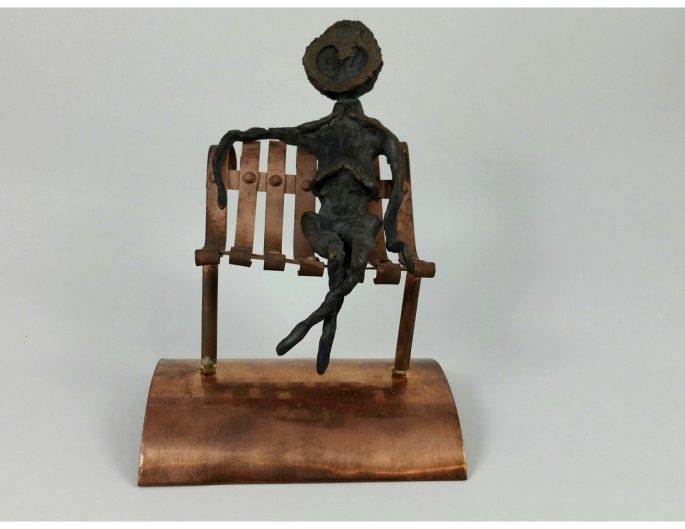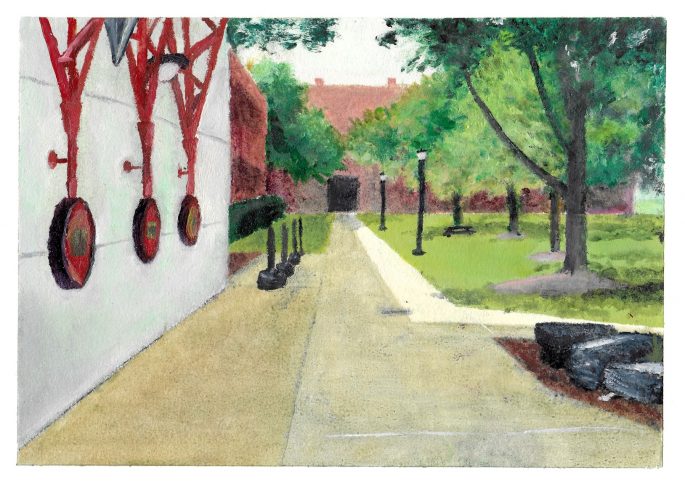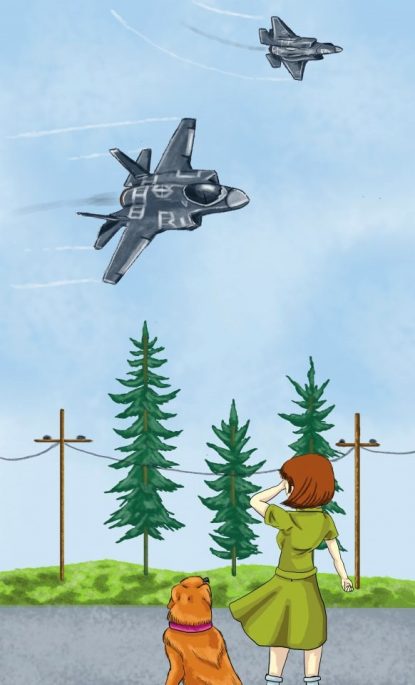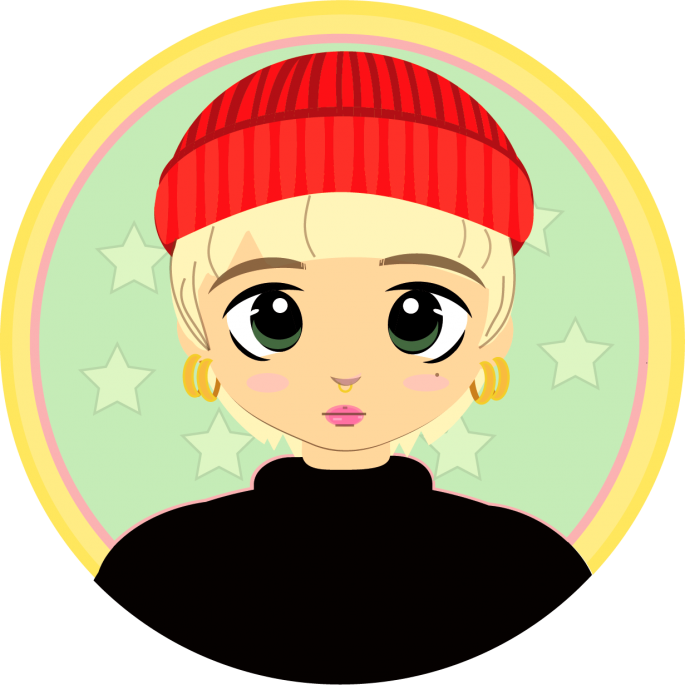 Deborah-Eve Lombard, an associate lecturer and the University Art Gallery director, says the students and faculty used their practice in art and creative problem solving to adapt to the first-ever, online exhibit on campus.
"One positive is that alumni, friends and supporters can participate in this event even if they can't get to campus as was necessary in the past," Lombard notes. She says based upon its success, the online exhibit may become a regular practice in the future.
Those viewing the exhibition are welcome to comment on the show via the online prompt.
If you view
Who: Twelve graduating seniors
What: UW-La Crosse Senior Art Exhibition: Highly Improbable; a very unlikely situation, but not impossible.
When: Friday, May 8, and runs through Sunday, Nov. 15
Where: www.uwlax.edu/go/HighlyImprobable
Admission: Free