Posted 8 a.m. Sunday, April 24, 2022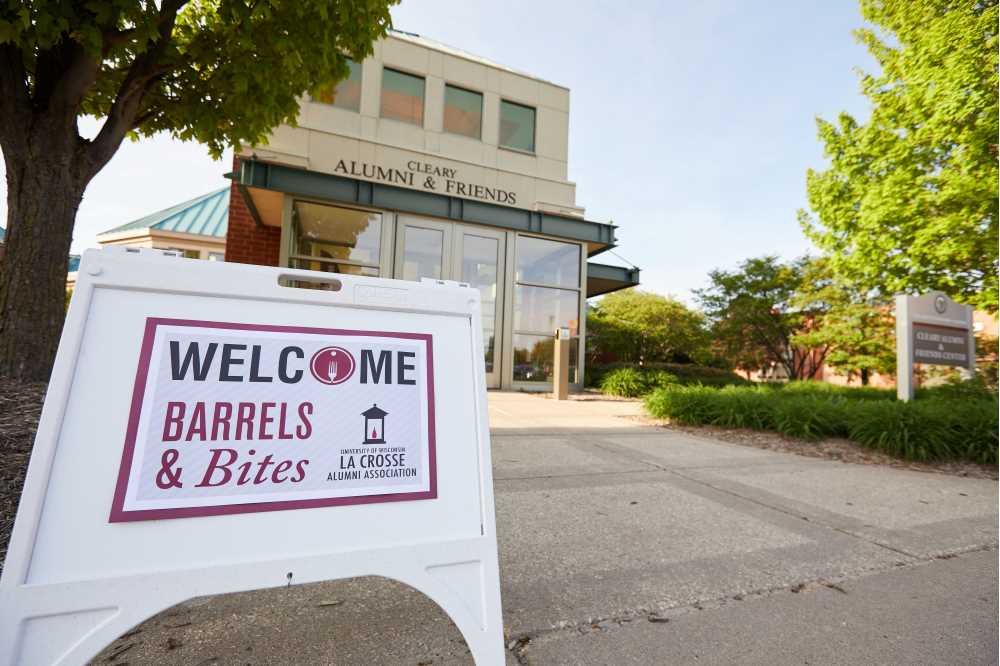 Alumni event puts a twist on traditional fundraisers
You can imbibe on special Wisconsin spirits. How about devouring some neighborhood cuisine? Maybe listen to some live music?
It's all on tap for the UWL Alumni Association's annual Barrels and Bites event Friday, May 20.
Megan Pierce, alumni outreach coordinator, says the growing event is resuming after a COVID-19 hiatus because it has been a fun way to collaborate with local establishments, connect with alumni and friends, and raise funds for the Alumni Association.
"It will be a perfect evening to sit in the Cleary Alumni & Friends Center courtyard and sip on a beverage while listening to live music," says Pierce.
The evening's menu includes a variety of local beer, wine, whiskey, food and dessert along with live music from REMIX, sponsored by Bus Bros Tour Co., a photobooth, and yard games, sponsored by Trust Point.
"We have partnered with some awesome vendors that have generously donated samples," says Pierce. "We hope all guests will have the opportunity to not only enjoy samples, but get to know the amazing people who own businesses in our area."
Pierce says Barrels & Bites is unique from other fundraising events because it intentionally keeps the guest list to 100. And, if participants visit every vendor, they will have the opportunity to win exclusive UWL alumni apparel.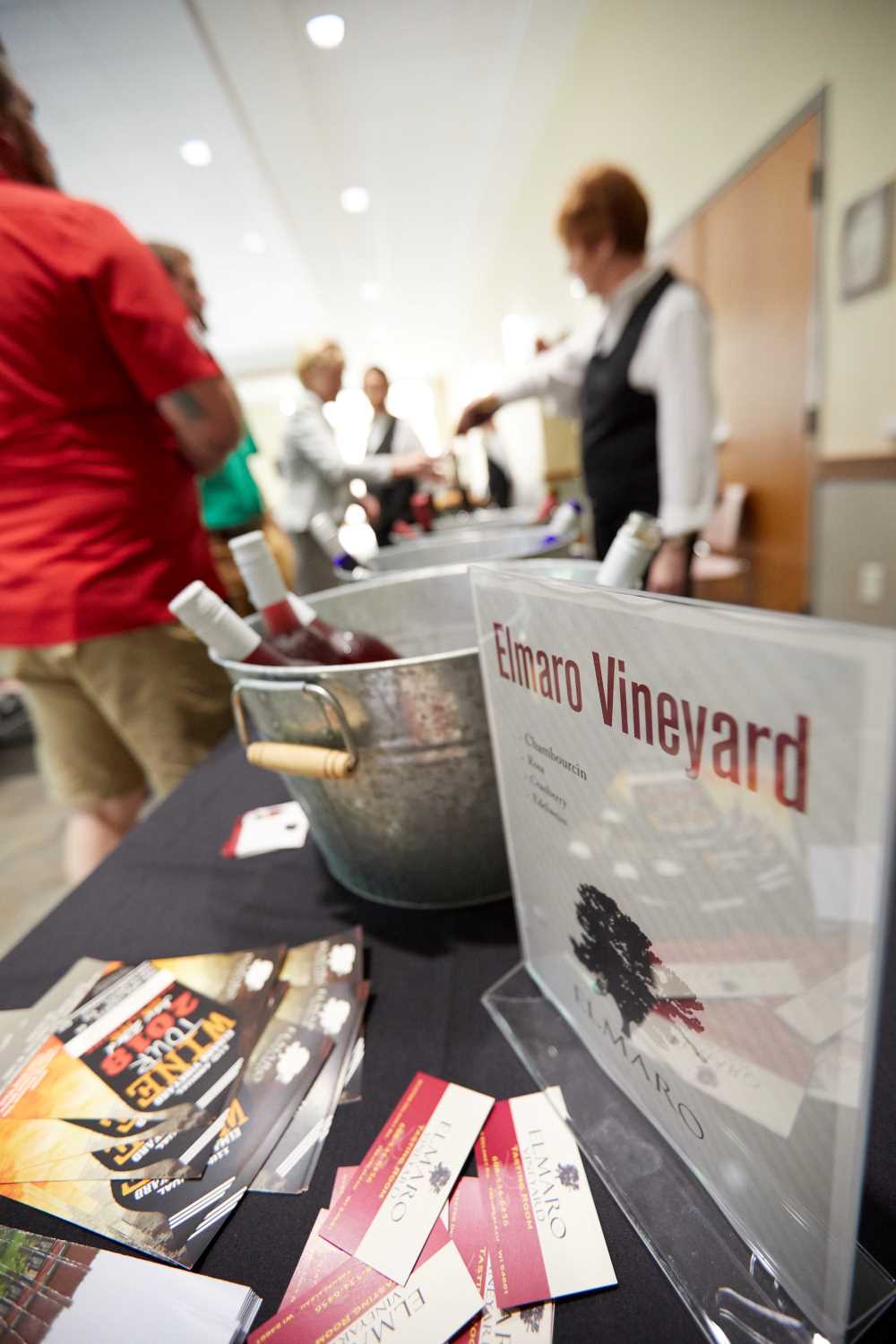 There's even more for collectors. Those who attended Barrels & Bites in 2018 or 2019 will add to their unique Barrels & Bites tasting glass collection. First-timers can start their unique collection because all attending receive the 2022 Barrels & Bites tasting glass sponsored by Thorson Graphics.
Proceeds from Barrels & Bites will support the ongoing initiatives of the UWL Alumni Association. The Association provides legacy scholarships, organizes networking opportunities, keeps alumni informed of campus happenings through e-newsletters and the Lantern, honors distinguished alumni, and helps foster lifetime connections to campus long past graduation.
The menu
What: Barrels & Bites — A fun night to support the UWL Alumni Association
When: 6-8 p.m. Friday, May 20
Where: Cleary Alumni & Friends Center
Cost: $40 for Alumni Association members; $45 for general admission (non-Alumni Association members)