Posted 4:16 p.m. Wednesday, Sept. 6, 2023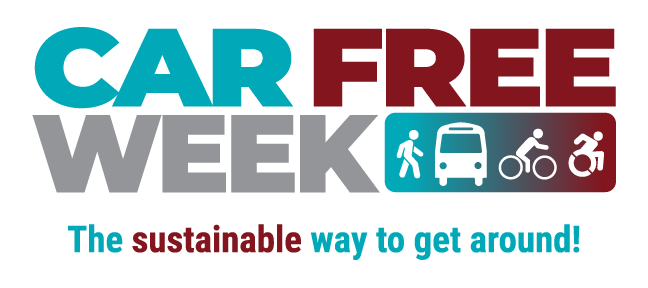 Join the UWL community in living car-free to the extent that you can Sept. 18-22 
Plan some trips without four wheels and join an international movement to go car free. World Car Free Day is celebrated Sept. 22. UWL faculty, staff and students are invited to go car free for the week of Sept. 18-22.
Going car free doesn't have to mean giving up your car completely. Many experience barriers beyond their control when planning a car-free commute. Instead, consider your options every time you need to travel. Sometimes a walk, bike ride or bus trip would be just as efficient while also improving your health and the environment. Occasionally they are even faster!
"Since the creation of the personal automobile, the built environment has taken a beeline for car-centric design," says Andrew Ericson, UWL sustainability program manager. "In the U.S., in particular, we have long invested and built an infrastructure system that pushes citizens to use personal vehicles. But internationally this model is not typical. It's something we should stop to think about, and make sure we are choosing a method of transportation that makes the most sense for ourselves and the environment."
While this is a week-long celebration, Ericson hopes that the UWL campus community continues to think about car free transportation beyond the end of the week.
"The personal automobile is not going anywhere, anytime soon," he says. "It has clear benefits. But should a personal automobile be a necessity for our daily lives?"
Car transportation and walking stats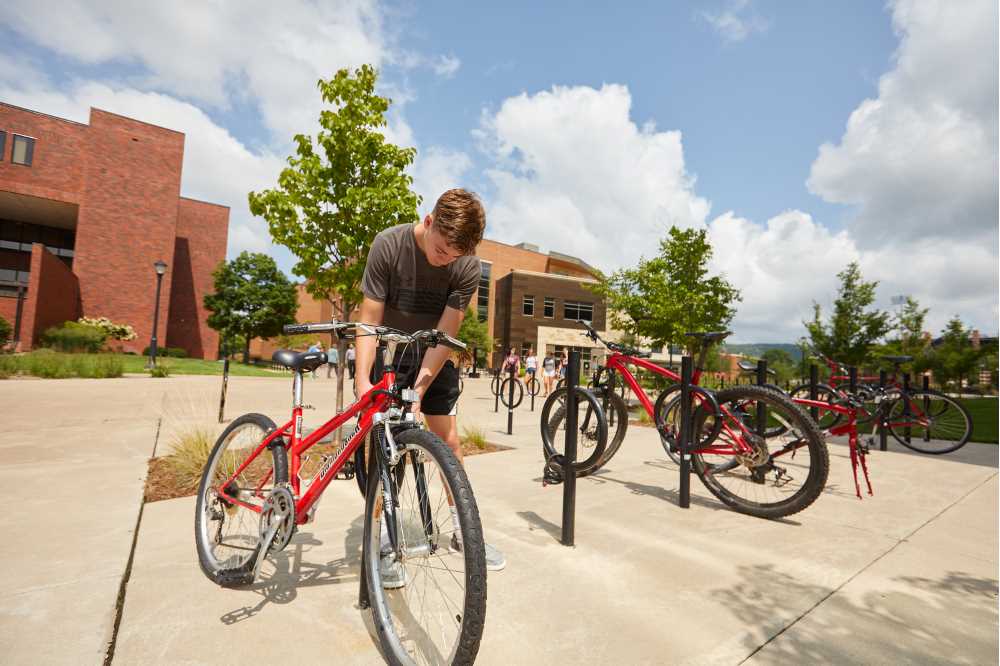 In 2021, 29% of U.S. greenhouse gas emissions came from the transportation sector, with most of that coming from the use of personal automobiles, according to the Inventory of U.S. Greenhouse Gas Emissions and Sinks 1990–2021.
More than half of all trips in the U.S. are less than three miles in length and nearly 30% were less than a mile (U.S. Bureau of Transportation Statistics, 2021)
Walking enhances mood, reduces stress, improves self-esteem, and combats cognitive decline (American Behavioral Clinics, 2022)
Regular brisk walking improves cardiovascular health, strengthens bones and muscles, improves muscle endurance, increases energy levels, improves balance and coordination, and strengthens immune system (Mayo Clinic, 2021)
Regular brisk walking improves mood, cognition, memory, and sleep (Mayo Clinic, 2021)
Join the Car-Free movement in a variety of ways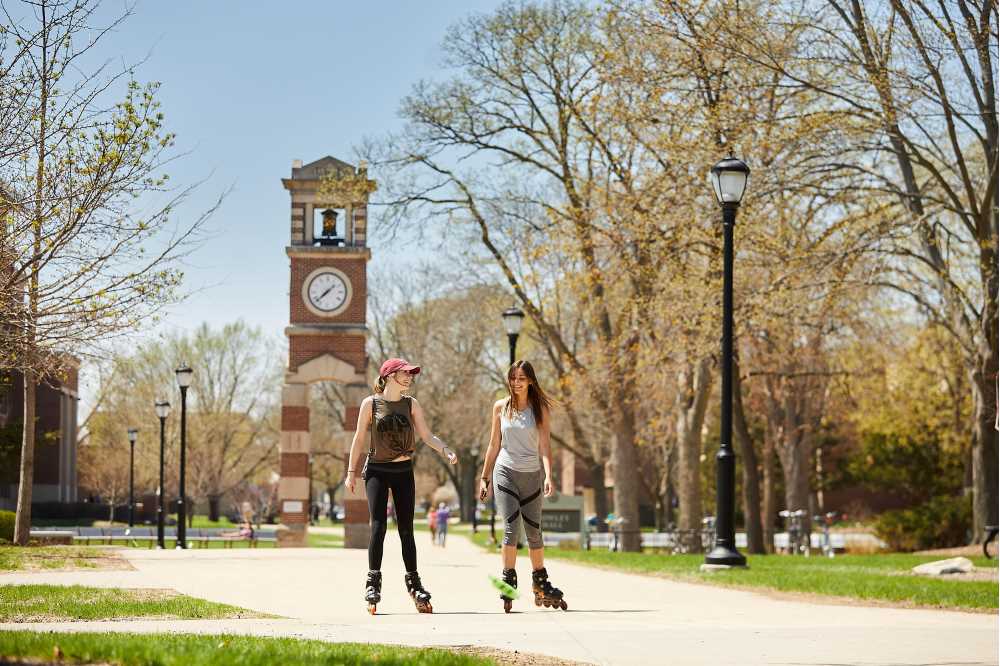 If you live far away from campus, consider connecting with colleagues who live nearby to carpool.
Can't change the car commute to work? Consider changing a couple of short trips you make regularly – between stores in town, to a neighbor's house or other trips that could just as well be made using a more sustainable transportation option.
Have you always thought about biking to campus but have never done it? This is your push.
Going to lunch downtown? Skip the car and hop on bus #4 that picks up on campus or take a Drift Cycle.
Are you already a savvy commuter? Push yourself to go without a car for all your trips for the week.
Not able to celebrate Car Free Week? Think about the barriers. Do you feel unsafe crossing a particular intersection? Does your route to work lack dedicated bike lanes to get you where you need to go? Do you have no reasonable alternative? These are all things that you could share with your local elected officials and they would also be a terrific way to celebrate Car Free Week.
What is Car-Free Day?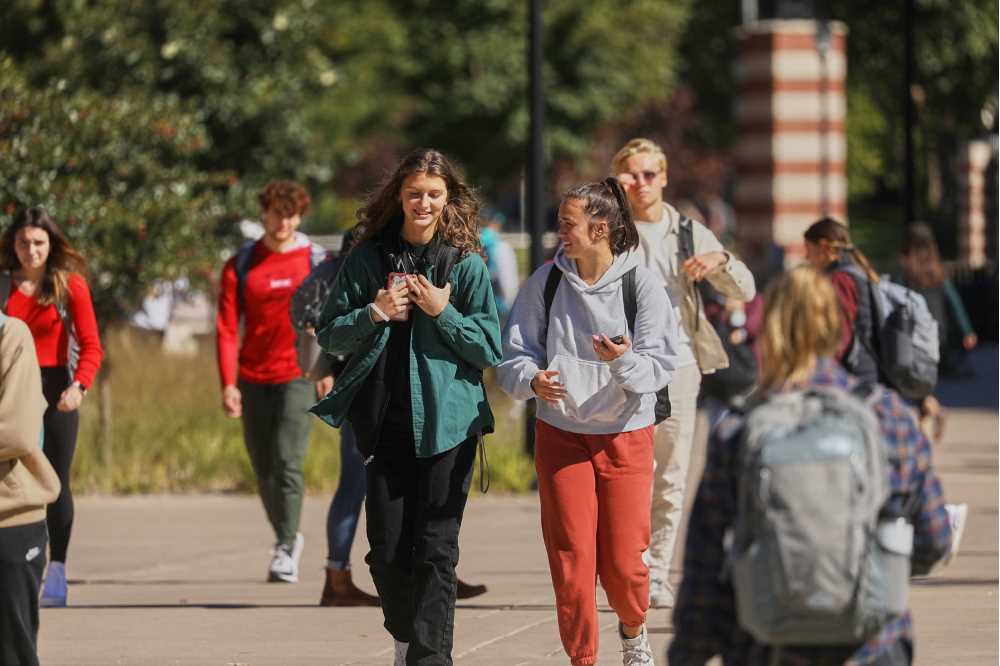 Car-Free day (or week in in the case of UWL), is an opportunity to think about how we get from place to place and try out alternatives. It is a day to live car free to the extent that you can.
An international event, cities, and even entire countries have celebrated, promoted and even mandated the use of alternative transportation methods. The day's origins lie within various oil crises that occurred during the second half of the 20th century. Implementing car free days was a way to cut oil demand. The Car-Free movement picked up speed in the 90s, with various cities in Europe and North America trying out versions of a Car Free Day. In 2,000, Bogota, Colombia began Car-Free Days. In October of that year, they took a referendum vote on Car-Free Day, and now they celebrate yearly by banning vehicle use for one day a year, with few exceptions.