Posted 7:01 a.m. Saturday, April 29, 2023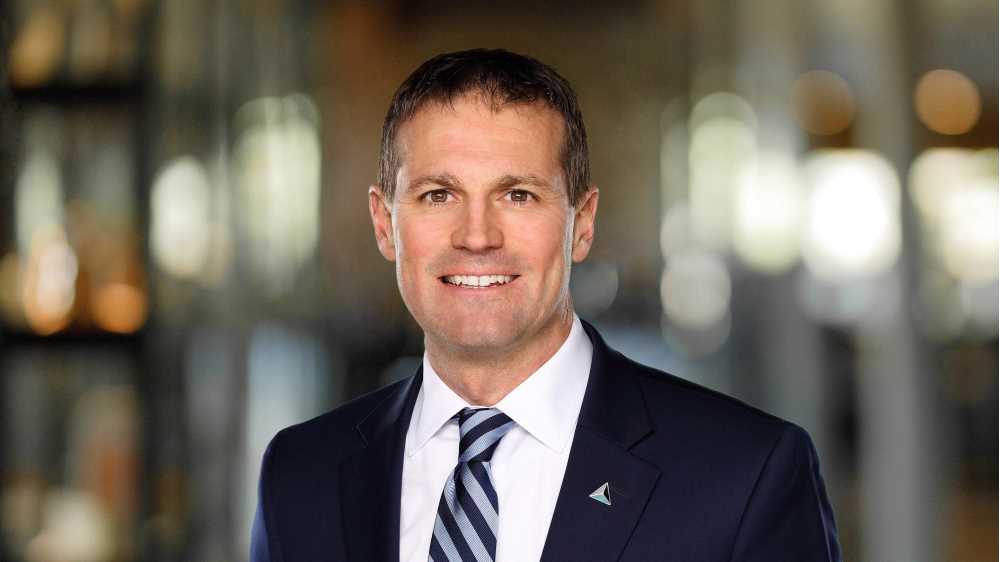 Bosch inspires others to volunteer, make a difference
Editor's note:
The UWL Alumni Association is awarding graduates from the '60s through 2021 its top alumni awards for 2023. They're being honored for distinguished service and successful careers.
The distinguished alumni will return to campus Friday and Saturday, Sept. 22 and 23, to speak with students and take part in a panel discussion, along with being recognized during a brunch.
Get details from the Alumni Association calendar.
Among the 2023 honorees are two receiving the Maurice O. Graff Distinguished Alumni Award, which recognizes outstanding achievement of alumni who have brought honor and distinction to the university. Long-time administrator Maurice O. Graff instituted the honor in 1977.
Find a full list of 2023 Distinguished Alumni Award recipients.
Giving back to the community has been important in Bill Bosch's personal and professional growth.
Bosch, '00 (finance), has volunteered thousands of hours as a youth sports coach for his sons and their teams. As in all his volunteering, he finds that he receives much more than the time and effort he puts in.
"Many youth need an opportunity to participate and have fun in a safe environment," he explains. "It has been a gratifying experience to be there for the kids and be a positive role model."
Bosch has been involved with a variety of organizations while working in the Twin Cities and La Crosse. He's helped communities in multiple ways — from creating awareness and reducing stigmas surrounding mental illness to teaching young athletes skills, sportsmanship and positive attitudes. He's even helped the Wildlife Rehabilitation Center of Minnesota become nationally recognized.
"When I graduated from UW-La Crosse, I knew I wanted to make a difference, but I would not have guessed in these ways," Bosch admits.
Tony Walker, a community education director in the Twin Cities, worked with Bosch for nearly a decade coaching youth in the community. He says Bosch helped him feel part of something bigger and showed him the importance of giving back.
"Bill's talents and skills go beyond his workplace and home," says Walker. "He shares those gifts in his community and is a true servant leader to others."
At work — Trust Point Inc. for 23 years in Minneapolis and La Crosse — Bosch has honed in on servant leadership, allowing him to adapt in his leadership skills. While his entire professional career at one organization makes him an anomaly, Bosch says he's stayed for one simple reason: the people.
"I have the highest amount of respect and admiration for my colleagues, who always strive to do the right thing and are there for each other as we serve clients," he says. "My growth within the organization is due to positive leaders."
Bosch says his work within the company and his volunteering in the community have shaped him into the leader he's become. He says the common theme woven in the jobs is the ability to learn how to figure things out and adapt to situations.
"My years at UW-La Crosse taught me to think critically and hear different viewpoints from my peers," he says.
Bosch carries that message through his leadership at Trust Point, where employees are encouraged to volunteer to give back to the community — especially to organizations they are passionate about. He says Trust Point employees serve nearly 100 organizations in the communities they live and work.
"I will continue to move this initiative forward because we make a difference in our communities," he says.
Bill Bosch, '00, Maurice O. Graff Distinguished Alumni Award
-Mentor; motivator; civic leader.
-Employed at Trust Point Inc. since 2000, Chief Executive Officer, President and Board Member since 2022.
-Civic involvement in Boys and Girls Club of Greater La Crosse, La Crosse Symphony Orchestra, youth sports coaching, among others.
-Bachelor's degree in finance, 2000; Certified Trust & Fiduciary Advisor, 2011.
Nominate deserving alumni
Nominate deserving UWL alumni for the university's distinguished alumni awards. Simply fill out the nomination form; the Alumni Office will contact nominees.
Nominations are accepted throughout the year but must be received by Oct. 1 to be considered for the award the following year.
See all past recipients .
Here are the award criteria.