Posted 10:19 a.m. Monday, Jan. 25, 2021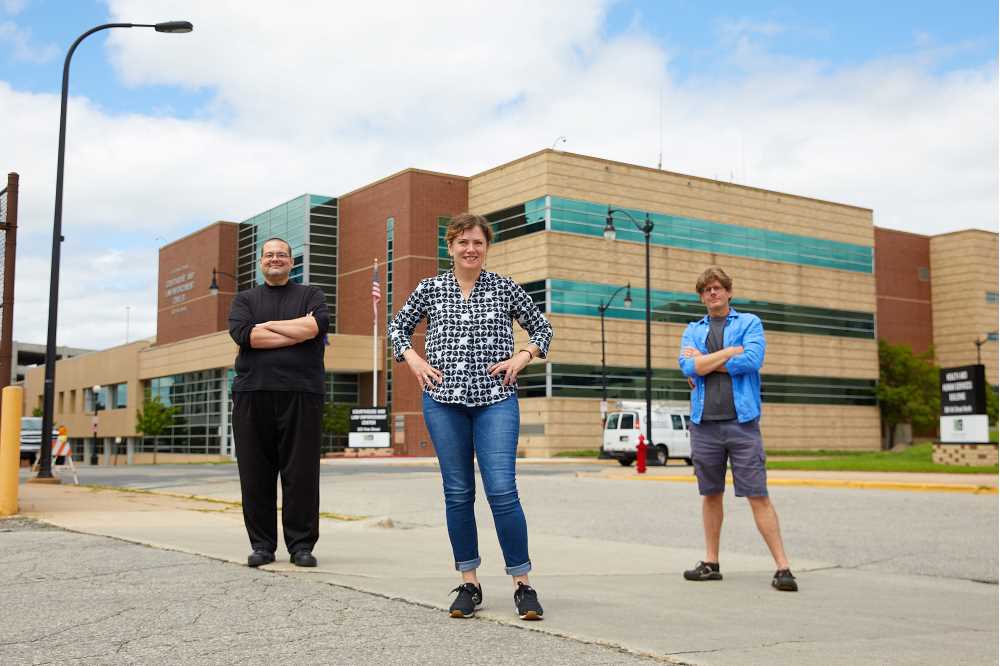 UWL Jail Literacy Program wins state award
UW-La Crosse's Jail Literacy Program is being recognized for its transformative work with local jail inmates.
The State Public Defender Board is honoring the program with its 2020 Eisenberg Award, given each year to a person or program that has had a substantial impact on criminal justice and the indigent defense community.
Through the Jail Literacy Program, UWL English professors meet with La Crosse County Jail inmates to discuss literature, life and everything in between. Established in 2015, the program has offered sessions on poetry, fiction, nonfiction, memoir and more — and served dozens of current or former inmates.
"Discussing literature and talking about these philosophical questions can show us that we're not alone, and that can be really powerful," explains Kelly Sultzbach, an associate professor of English who coordinates the program. "People in jail are still members of our society, and it's important for them to feel that way and be treated that way."
Literature, Sultzbach says, can provide inmates a window into their own lives and decisions, and can help them manage their emotions more effectively.
It also sharpens their understanding and use of language, which can help them navigate the legal system or unravel complicated court documents, she says.
But it's hardly a one-way transaction. Working with inmates, UWL faculty gain a richer and more nuanced perspective toward life, cultivating skills they can use in the classroom.
"Every time I am in the jail, I learn something new," notes Kate Parker, chair of the English Department and one of the program's founding members (with Sultzbach and Bryan Kopp).
"It doesn't matter if I'm sharing a poem that I've taught in a college class a hundred times — I always, always see it with fresh eyes after a conversation with our JLP readers," Parker says. "They bring so many insights, so many life experiences, so much raw emotion to every conversation — it inspires me every single time."
For some faculty, the motivation to work with inmates is both personal and professional.
Kate Errthum, an associate lecturer of English, says her brother spent 10 years bouncing in and out of jail — a period that, for her, crystallized the struggle of many inmates and their families.
"Here I was going to college, and my brother couldn't stay out of jail," Errthum says. "(Inmates) feel like second-class citizens, and I know how isolating it is and how hard it can be. This is work I believe in on a very personal level."
The program is currently paused due to COVID-19, but Sultzbach and others are considering ways to continue reaching inmates from afar. Virtual sessions aren't possible, but the group has discussed writing book reviews for the jail library, in hopes of attracting inmates to titles they might normally overlook.
The pandemic has also preempted the State Public Defender Board's annual conference in Milwaukee, where UWL faculty could have accepted the award in person. A virtual conference is scheduled for November — although that hardly dulls the gratification among faculty.
"One of the things that makes this award special is it's not the kind of award you might expect an English Department to receive," explains Susan Crutchfield, a professor of English who has taught in the program the past two years. "There's this idea that literature is an esoteric area of study that doesn't have an impact on the real world. I think this demonstrates the social power literature can have on a community, and that's a really powerful statement."