Posted 2:24 p.m. Friday, June 3, 2022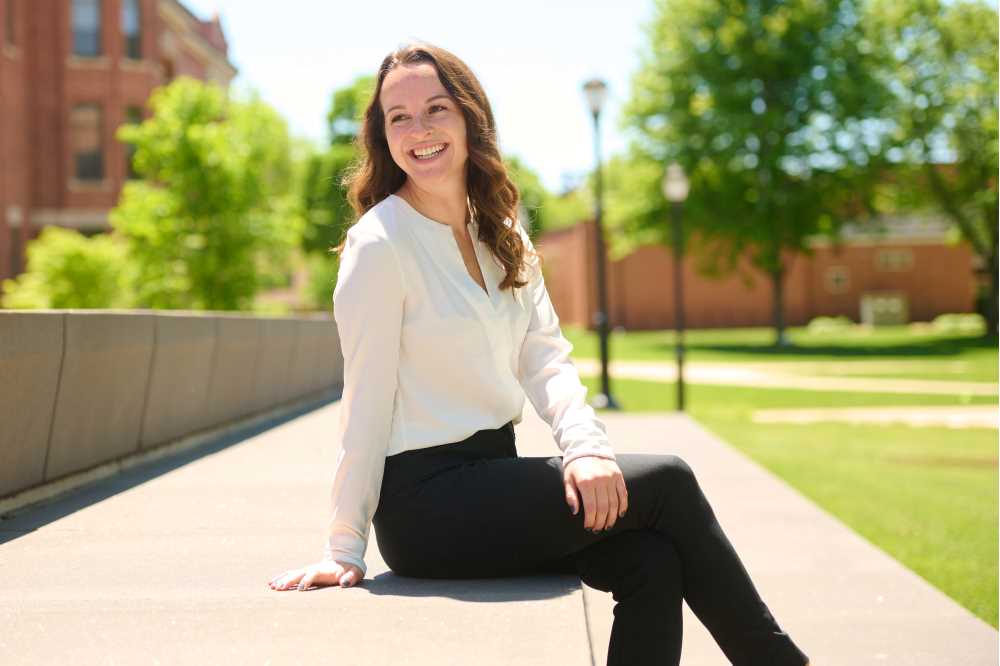 Alum Ally Hetto to teach English as a Second Language in South Africa
Ally Hetto has taught English as a Second Language virtually to students all over the world.
Soon, she'll have the chance to work with students face to face, thanks to a Fulbright English Teaching Assistantship that will send her to South Africa for most of 2023.
"I am hoping to improve my intercultural skills and learn more about the best practices for teaching English to speakers of other languages and how to effectively implement them in the classroom," says Hetto, '21, who majored in Spanish and Education at UW-La Crosse. "This is not my first time traveling overseas, but it will be the longest time I've spent abroad at one time."
Hetto is awaiting specifics of her assignment, but she knows she'll be teaching English to students in South Africa for approximately nine months beginning next year.
In preparation, she has been learning Zulu — one of South Africa's 11 official languages.
She will also bring a wealth of experience traveling the world and teaching English as a Second Language.
Hetto recently spent six months in Mexico, Guatemala and Colombia while simultaneously teaching English online.
This allowed her to build on her lifelong appreciation for the Spanish language and Latin American cultures — something she hopes to share with students in South Africa.
"I have been studying Spanish culture and language since middle school, so I am very excited to explore and learn about a new culture and its perspectives," she explains. "I'm looking forward to sharing my knowledge of the U.S. culture and Latin American culture with my students and creating a community in South Africa."
Fulbright is an international exchange program designed to expand perspectives through academic and professional advancement and cross-cultural dialogue. Its programming includes grants, assistantships, fellowships and other research opportunities in approximately 140 countries.
Hetto chose South Africa because of its linguistic diversity and multiculturalism. When she's not teaching, she hopes to explore as much of the region as she can, including Kruger National Park, Table Mountain in Cape Town and Okavango Delta in Botswana.
Hetto was inspired to apply for an assistantship by current UWL Professor Heather Linville and former UWL Lecturer Melissa Collum, both Fulbright alumni.
She says several UWL staff and faculty assisted her through the application process, even though she had graduated a year before.
"I loved my time at UWL and am grateful to have such great support and encouragement from my peers and professors," she notes. "I'm very lucky that UWL continues to support their alumni."