Posted 2:36 p.m. Thursday, April 27, 2023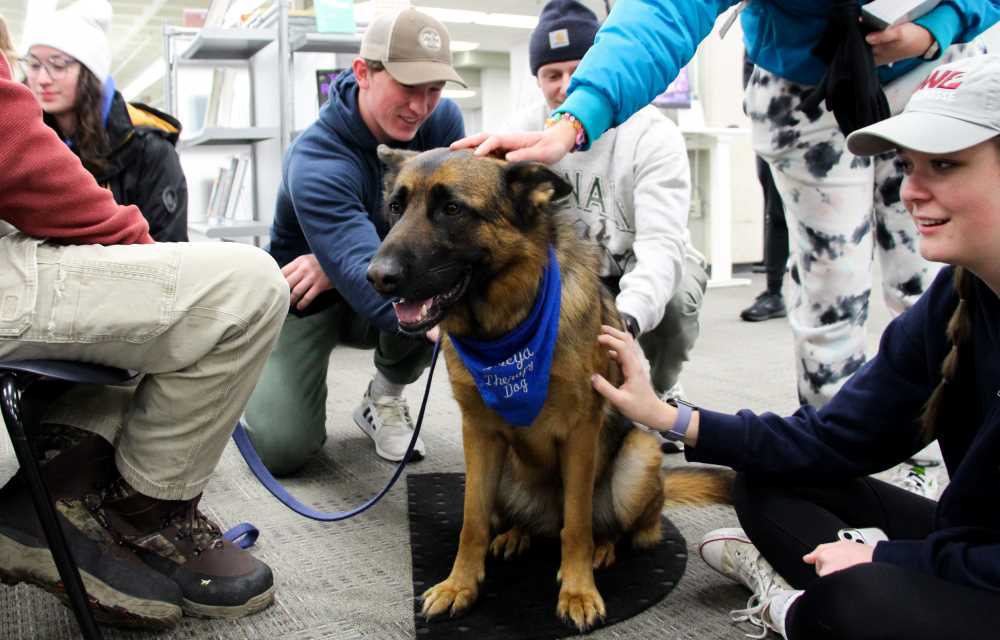 Cozy study spaces, free snacks, therapy dogs ...
Across campus UWL offices are offering students tools and spaces to destress and prepare to do their best on final exams, May 8-12, 2023.
See our list of places to study and things to do leading up to and during finals week. Looking for help studying? Read about How to study effectively.
De-stress, study resources at the library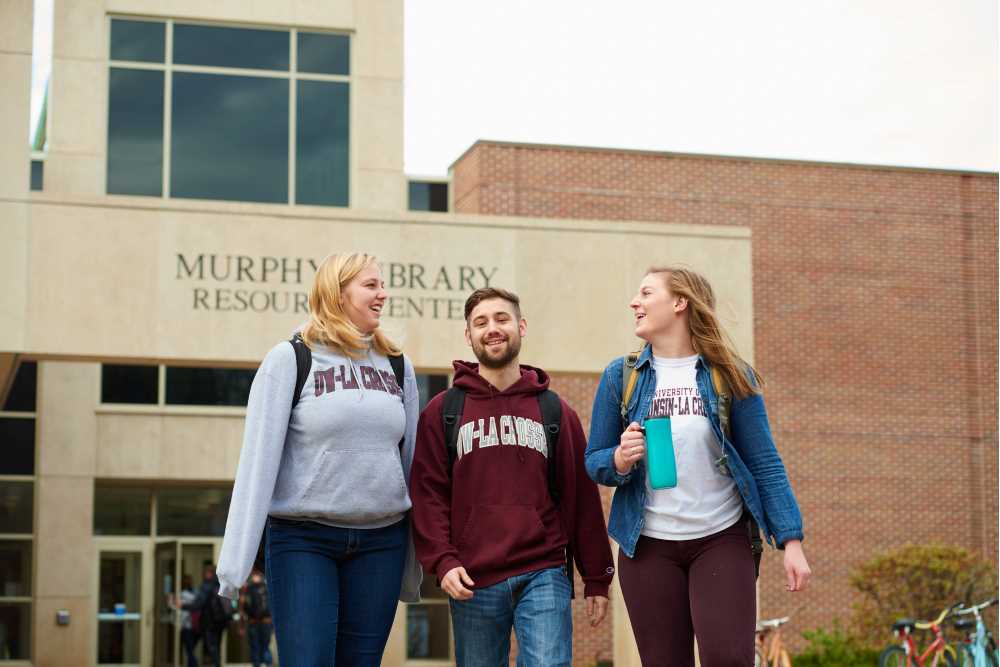 Throughout the week, Murphy Library will have extended hours, therapy dogs, snack breaks, coloring, board games, research help, tutoring and even help citing your sources in that big bibliography. Read their blog post for details.
De-Stress Fest at the COVE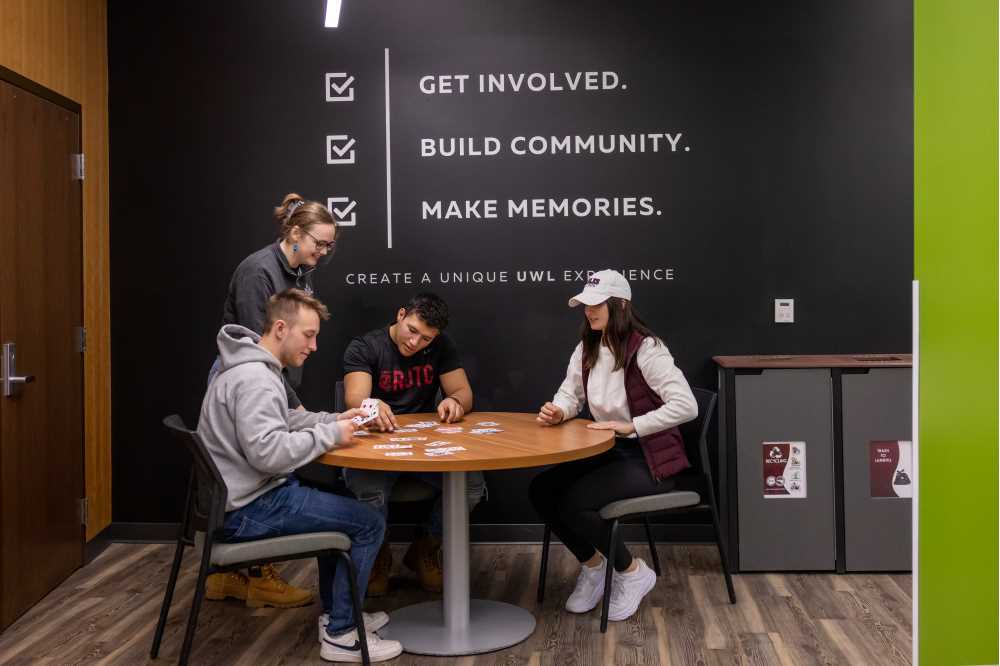 10 a.m.-2 p.m. Thursday, May 4, Wellness & Health Advocacy is co-hosting De-Stress Fest with the Leadership & Involvement Center in the COVE, Student Union. Find therapy dogs, snacks, button making, games, a representative from Three Rivers Performance offering short theragun and compression chair sessions, an activity with CTC, chair yoga, and more.
Free snack bags and study tips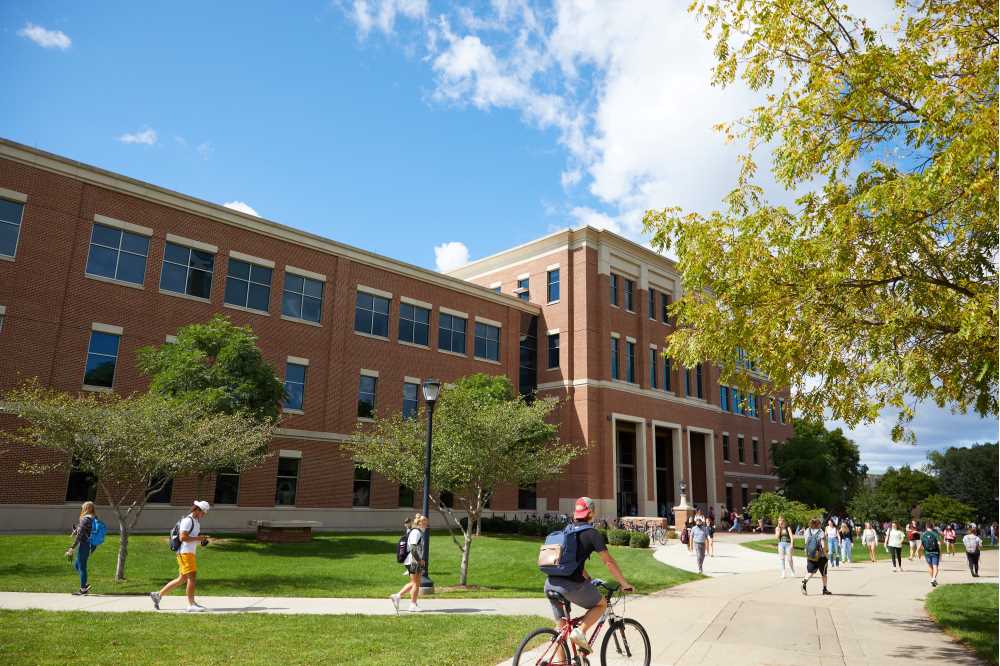 10 a.m. - 1 p.m. Wednesday, May 3, UWL Academic Advising Center & Career Services will have supportive snack bags and study tips. Stop at the table outside their office, 1209 Centennial Hall. Offered while supplies last.
Open Study Spaces in Cleary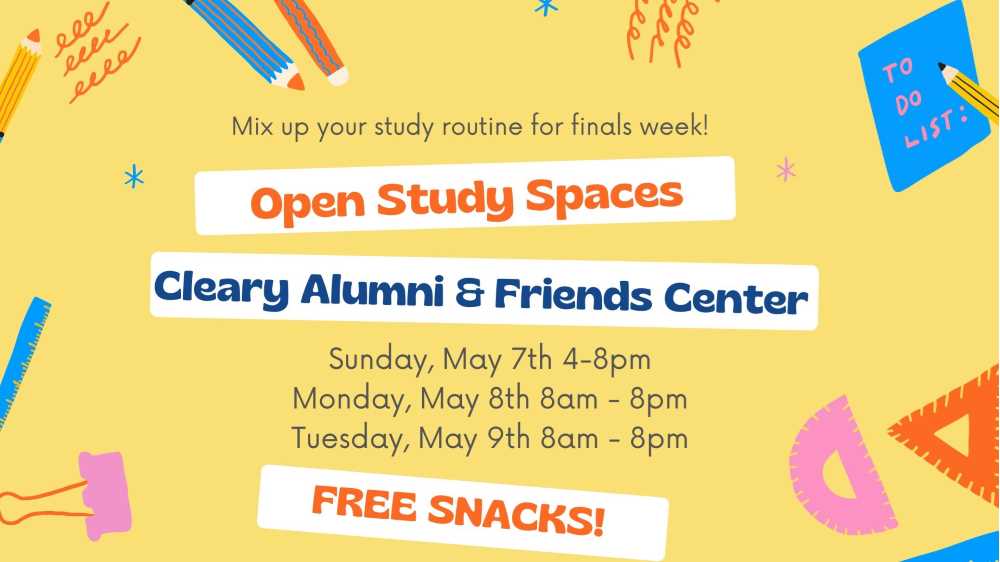 Sunday – Tuesday, May 7-9: Mix up the study routine for finals. The Cleary Alumni & Friends Center will open the doors for students to study during finals week! The center has large conference room with tables available as well as some cozy spaces to study. They will also provide light snacks. See more information in the calendar event.
4-8 p.m. Sunday, May 7
8 a.m.-8 p.m. Monday, May 8
8 a.m.-8 p.m. Tuesday, May 9
Take a break from study at the Spring Spectacular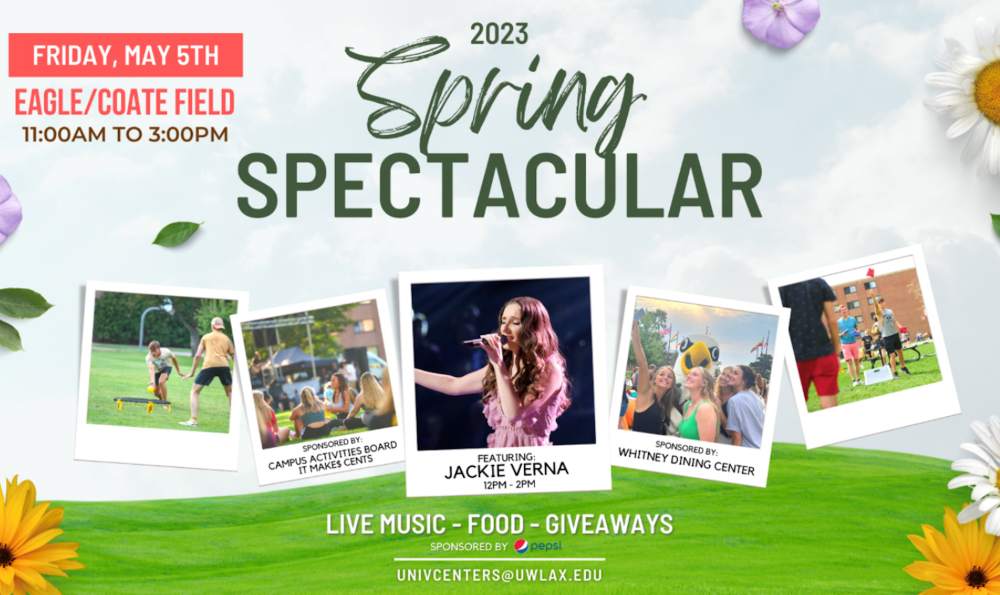 Join Campus Activity Board and many others at Spring Spectacular from 11 a.m. - 3 p.m. Friday, May 5 on the Coate/Eagle Field! CAB will be hosting live music, a dunk tank, hamster ball racing and more!
Jackie Verna is a country artist who became a top 10 finalist on NBC's season 14 of "The Voice." Come and check out Verna preform from noon - 2 p.m. There will be lots of great activities for everyone to enjoy!