Posted 9 a.m. Thursday, Sept. 8, 2022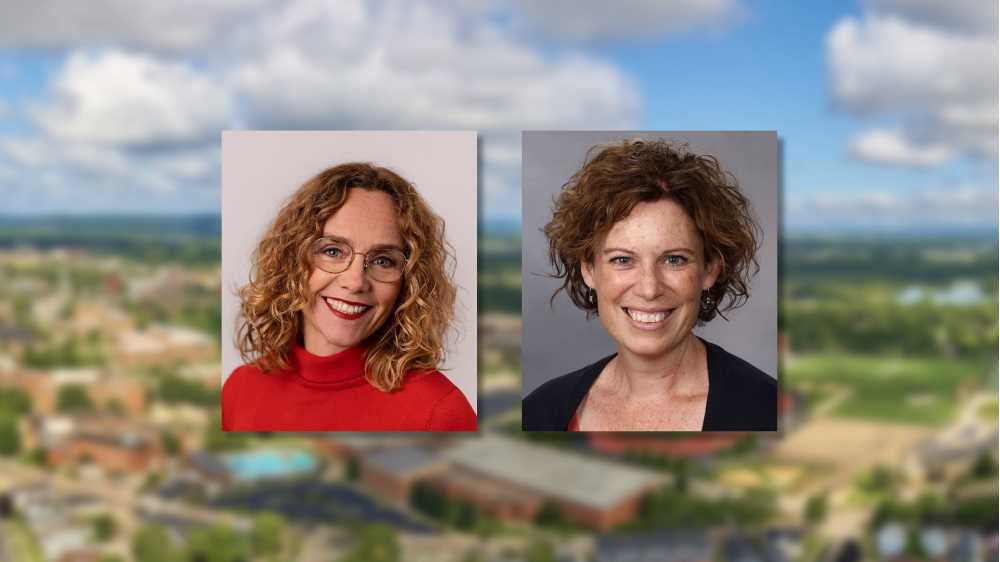 Gain research-backed insights on childhood health and living with Covid-19 Sept. 22-23 at UWL 
Learning to live with Covid-19 and setting the stage for good health during childhood are two topics of pressing public health concern.
Experts will share research-based insights in these areas during free, in-person presentations on Thursday, Sept. 22 and Friday, Sept. 23, at UW-La Crosse's Centennial Hall. The event will also be live-streamed with links available on the UWL Graduate & Extended Learning website.
This free public event is made possible with grant support from the Tommy G. Thompson Center on Public Leadership. The Thompson Center is focused on ensuring that all Wisconsinites have access to high-quality medical care, and ensuring the efficient functioning of healthcare systems.
Presentations details
Learning to Live with COVID: The Role of Epidemiology and the Importance of Primary Prevention
Speaker: Jennifer St. Sauver, M.P.H., Ph.D., Professor of Epidemiology, Mayo Clinic College of Medicine and Science, Mayo Clinic, Rochester, MN

When: Sept. 22, 2022 | 5:15 p.m., Central Time
Where: 1309 Centennial Hall

Description: The COVID-19 pandemic has varied substantially depending on where you live and on one's personal characteristics and behaviors. The history of the pandemic in our region (southern MN and southwestern WI) will be reviewed, highlighting work by the Mayo Clinic study team that used the Rochester Epidemiology Project to characterize changes in the pandemic over time, and to identify risk factors for severe infections. The importance of three components of primary prevention will be discussed as we move into the next phases of the pandemic: vaccination and vaccine hesitancy, masking and social distancing, and healthy behaviors, particularly maintaining a balanced diet, physical activity, and moderate alcohol use.
Setting the Stage for Good Health: The Impact of Sleep, Activity, and Eating Behaviors in Childhood
Speaker: Silje Steinsbekk, Ph.D., Professor, Department of Psychology, Norwegian University of Science and Technology, Trondheim, Norway

When: Sept. 23, 2022 | 8:50 a.m., Central Time
Where: 1300 Centennial Hall

Description: How can we promote good health and well-being in children and adolescents? Identifying these factors is the main aim of the Trondheim Early Secure Study, a longitudinal cohort study conducted in Norway. Capturing mental health, psychosocial development, and health behavior, we have biennially and thoroughly assessed nearly a thousand participants and their parents and teachers since the children were 4 years of age. The 8th wave of data collection is ongoing (age 18). In the presentation, an overview of findings related to eating behavior, physical activity and sleep will be presented. Factors predicting such health behavior will be discussed, as will relevant outcomes of these behaviors.
Full details and live stream information on the UWL Graduate & Extended Learning website.

Who should attend?
Academic staff members • Behavioral health professionals • Community members • Community organization leaders & staff • Educators • Health care providers • Health education specialists • Public health professionals • Health promotion professionals • Medical professionals • Students • Family caregivers.