Posted 1:34 p.m. Monday, Aug. 17, 2020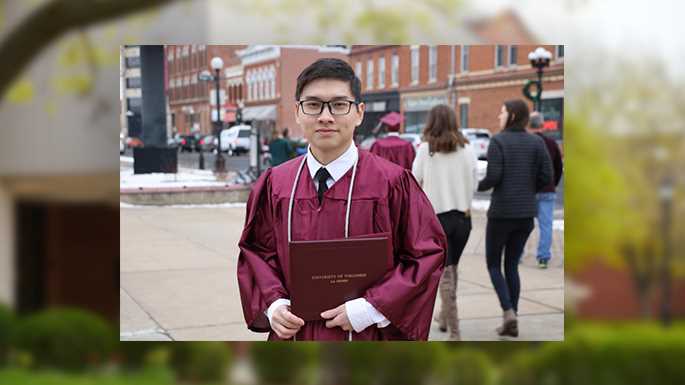 UWL alum develops app that boosts efficiency
Phuong Nguyen's family runs a huge logistics business: about two dozen frozen warehouses and counting, which help feed millions of people in the Vietnamese capital of Hanoi.
At full capacity, the business can store 15,000 tons of product, most of which comes from food companies. It's enough to feed the city's 8 million people for roughly two weeks.
But a business that big is bound to slip up on occasion, miscounting inventory or mishandling an order. That's where Nguyen comes in.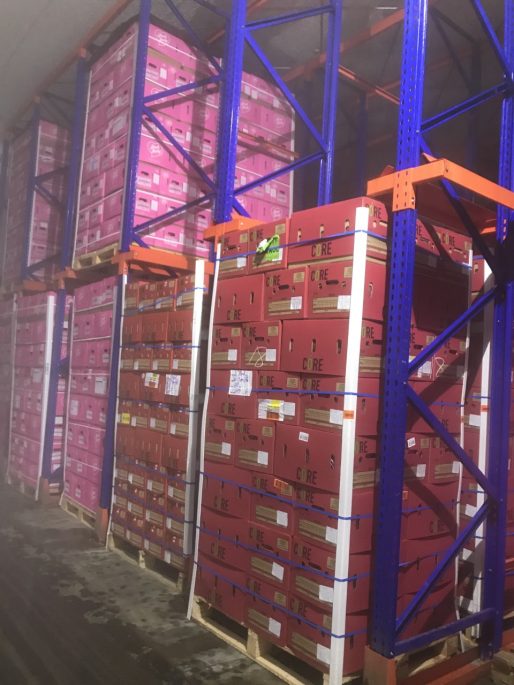 The 2017 UW-La Crosse computer science grad developed an app that allows his family's company to more effectively manage its warehouses, while providing clients a portal to check inventory, send requests, view bills and reports, and communicate directly with the company.
It was a massive undertaking requiring months of work, Nguyen says, but the results were worth it.
"The daily processes of the company have improved by at least 30%," he says. "The most important part is that the error margin in daily processes has been narrowed down, from between 3% and 5% to below 1%."
And customers love it, he adds, "because they don't have to wait for emails from our employees whenever they want to know their stocks. They just have to log on to the system and view their stocks."
Building the app was a major challenge for Nguyen. He had little professional experience in app design.
But he employed the tools and techniques he learned at UWL and Trane, where he interned as a software engineer. And he wasn't afraid to ask for help, getting valuable feedback from his older brother and following guidance from UWL computer science Professor Kenny Hunt.
"He is very personable and would frequently drop by my office to ask questions about projects," Hunt says. "He is also one of these students who could get things done on his own."
In one case, Nguyen spent several long nights trying to solve a technical issue with a web application.
"A lot of students would have given up long before that point and started to blame the software for not solving their problem," Hunt explains. "Phuong wasn't upset — he was just at wits' end and needed some help to find a way forward, which we did."
For Nguyen, the most time-consuming part of building the app for his family was the security module, the handling of sensitive information. It took three months to work out the details, but once again, he did not get discouraged.
"Security is very important not only for our company, but also for our customers," Nguyen explains. "If the customers' information is exposed, we will lose their trust. Also, if the authentication of the application is not solid, hackers can hack in and destroy data … which can cost us unimaginable damages."
To date, he says, there have been no such issues — the app has worked seamlessly.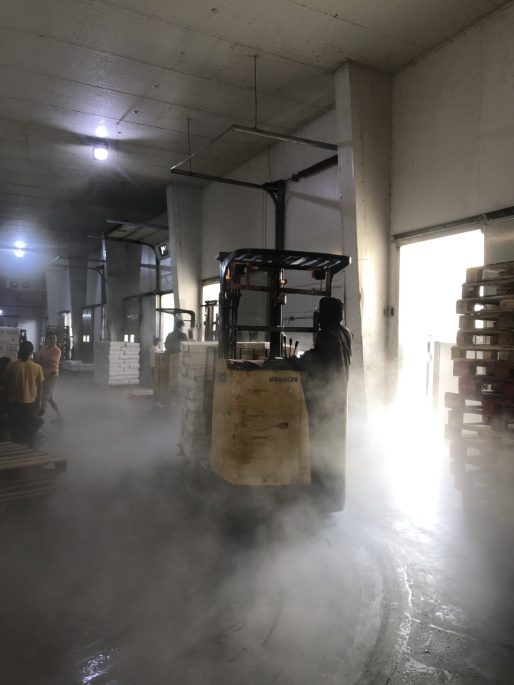 Nguyen, who also earned his master's degree in software engineering from UWL, returned to Vietnam shortly after college.
He works as a front-end developer for FPT Software, though he remains dedicated to the family business. In addition to his constant tinkering with the app, to make it more user-friendly, Nguyen oversees systems and technologies for the company.
"Those two jobs," he says, "keep me busy."
He frequently leans on the education and experience he gained at UWL.
He followed his brother's footsteps by coming to La Crosse and UWL — a bold move considering it meant being 8,000 miles from home.
It took him some time to get comfortable, switching his major from accounting to computer science in his junior year. But that change of plan was just what he needed.
Even now, he says, he has a deep affection for the program, the university and the community.
"I have been to Los Angeles, D.C., New York, Chicago, but … I will still choose La Crosse. It gives me that peaceful feeling," he says. "And UWL gave me great preparation for my career."