Posted 10:46 a.m. Thursday, July 29, 2021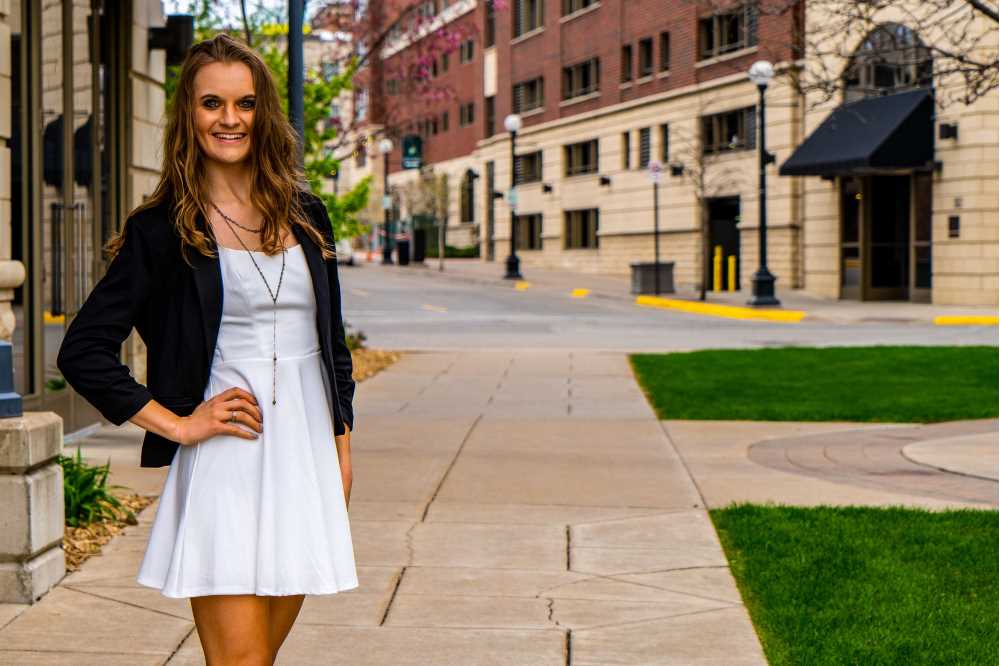 UWL grad's photo project shows city through the decades
A photo might say a thousand words, but rarely does it capture how a community has changed over 100 years.
UW-La Crosse graduate Brianna Graw, '21, set out to do exactly that with her project "La Crosse, Wisconsin: Then & Now" — a collection of new and historic photographs taken in the same locations throughout the city.
"I thought it would be interesting to see how these locations have changed, or haven't changed, from 'then' to 'now,'" says Graw, who majored in marketing and minored in art, with an emphasis in photography and graphic design. "I grew up in the La Crosse area, but I had never really paid much attention to the city's many historic buildings and landmarks."
Graw's collection includes photos of 30 sites, including Grandad Bluff, Riverside Park, UWL's Graff Main Hall and several locations downtown.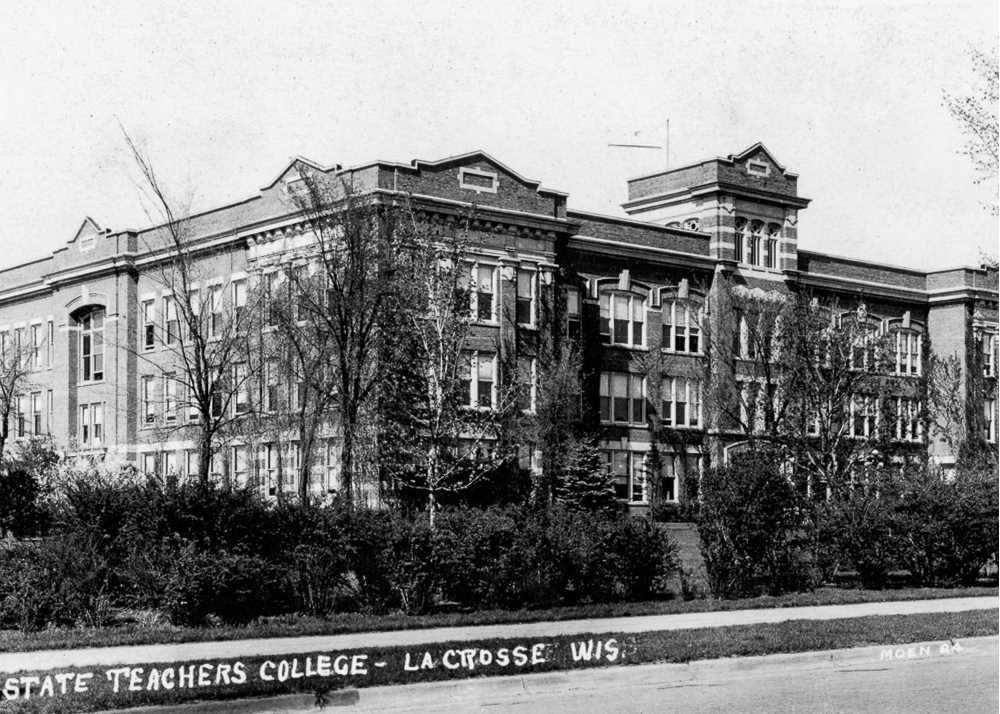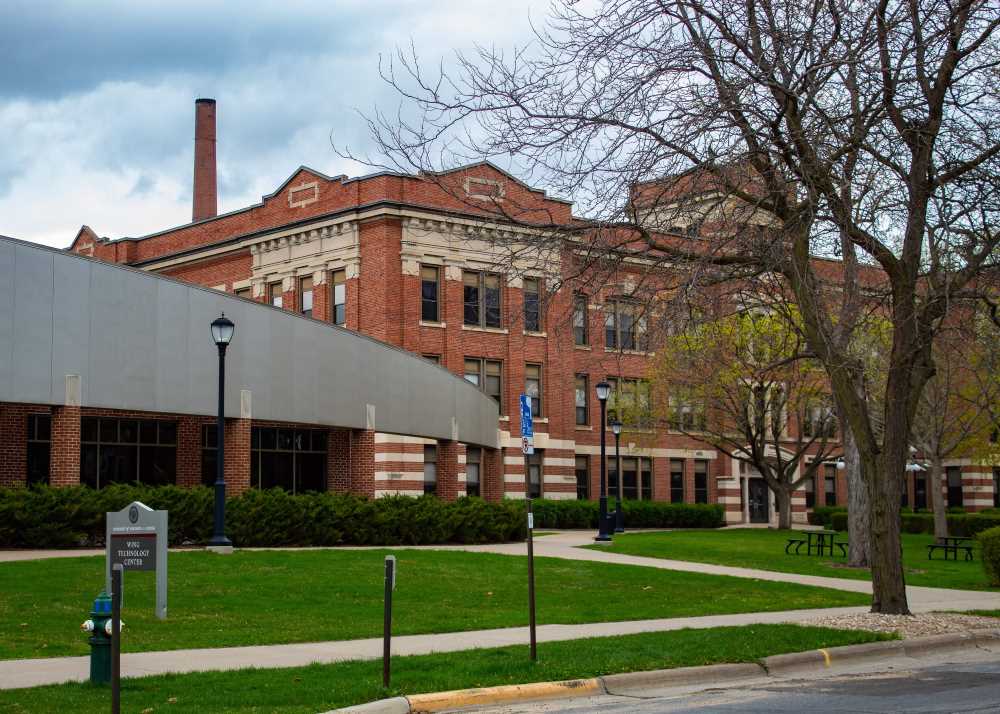 She began her project by collecting old photographs taken by her grandfather, Ron Graw, as well as sifting through the UWL Murphy Library Digital Collections and the UWL Historic Photographs Collection.
Once she selected her points of interest, she visited the locations with her digital camera and tried to set up the perfect shot, using the original photograph as a reference.
"Some locations only took three or four tries," she notes. "While others, I stood there for half an hour trying to get the lighting and angle just right."
Her favorite photo is a view from Grandad Bluff. The original shot, taken in 1904, shows a well-dressed family surveying an open expanse of land — which is now occupied by neighborhoods and the north end of UWL's campus, as shown in Graw's version.
"To compare the original photo to what it looks like today is just crazy to think about," she says. "It was a very surreal experience to put myself in their shoes, to stand in the same spot that they stood more than 100 years ago."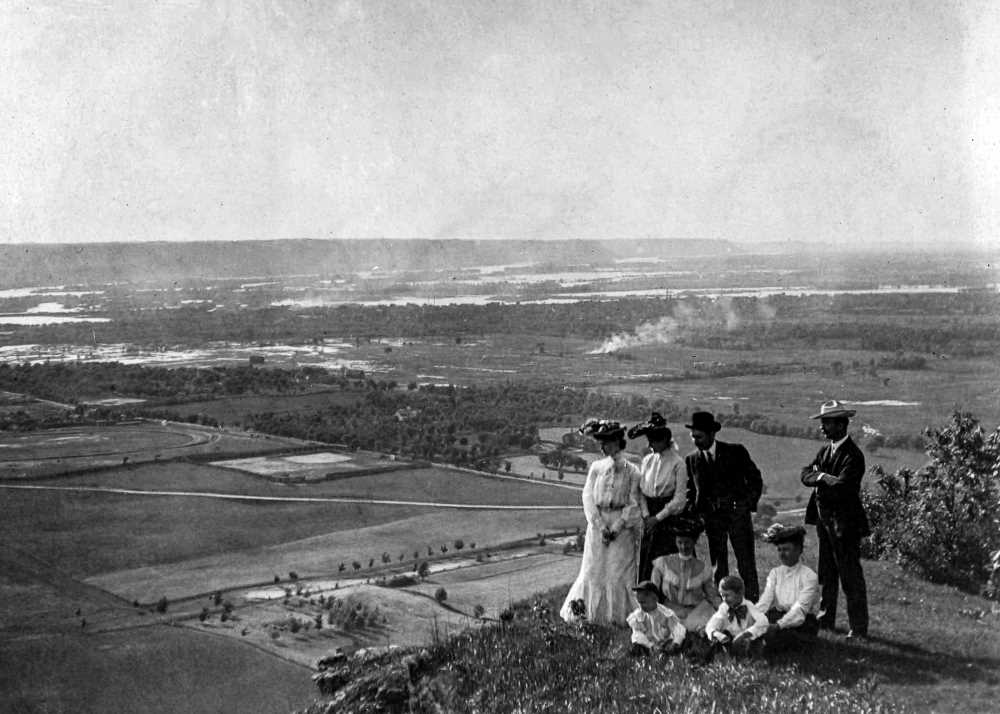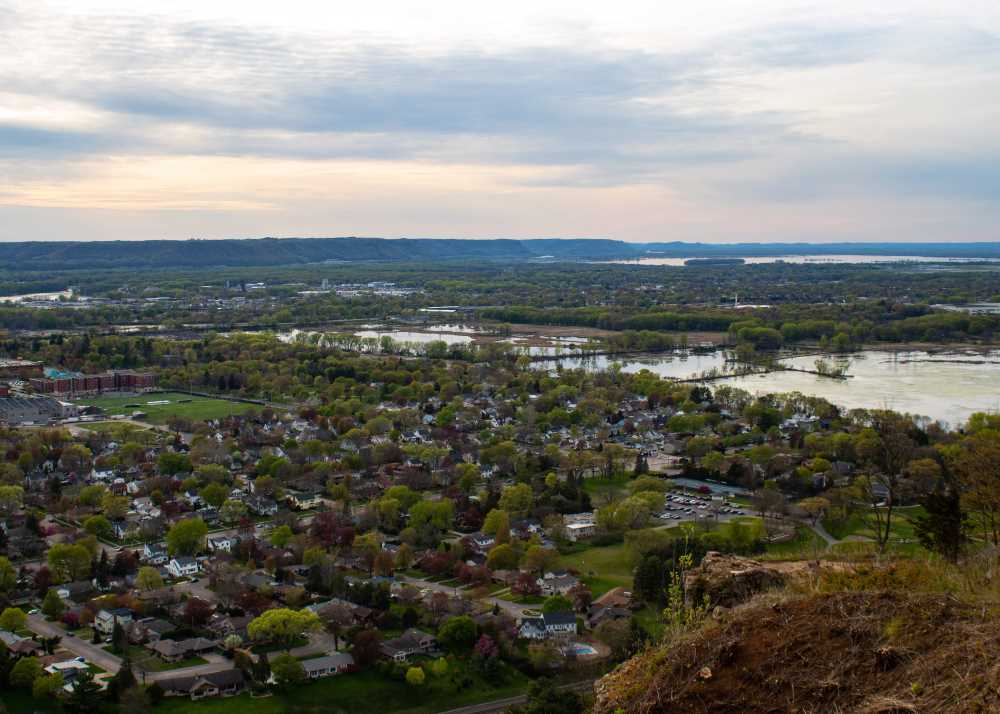 The collection also illustrates the evolution of La Crosse's business community.
Over the decades, the department stores that lined Fifth Avenue were replaced by offices, and the carriages that brought shoppers up and down Pearl Street were replaced by a different kind of horsepower.
One location that is mostly unchanged is the Rivoli Theatre, where the clearest sign of the times is on the marquee, which promoted Kirk Douglas' "For Love or Money" in 1963 and "Godzilla vs. Kong" in 2021.
Graw also included then-and-now photos with personal significance, such as her mother's birthplace and her grandparents' old house.
The family element is particularly meaningful, she says, since it was her family who first sparked her interest in photography.
"My uncle is big into photography and design, as well as my grandpa and my dad," Graw explains. "Growing up, they were always taking my photo and having me pose for the camera. As I grew older, that interest grew for me, too."
Art Professor Linda Levinson, who helped guide Graw through her project as part of a Special Projects in Photography course, says Graw was an ideal student.
"Her classmates were inspired by her process, her attention to detail and her persistent commitment to her vision," Levinson notes. "What separates Brianna's work from other re-photographic projects is her uncanny concept for inserting her own personal images among the historical photos, which speaks to her life in La Crosse. She transforms them from iconic events or architectural sites into projections of her psyche."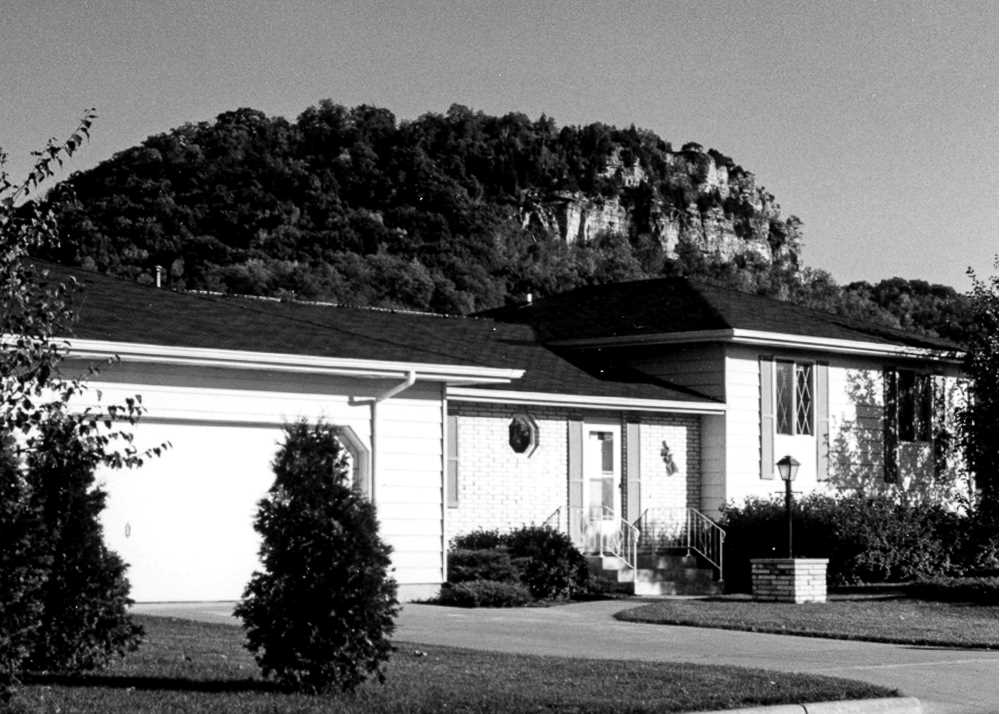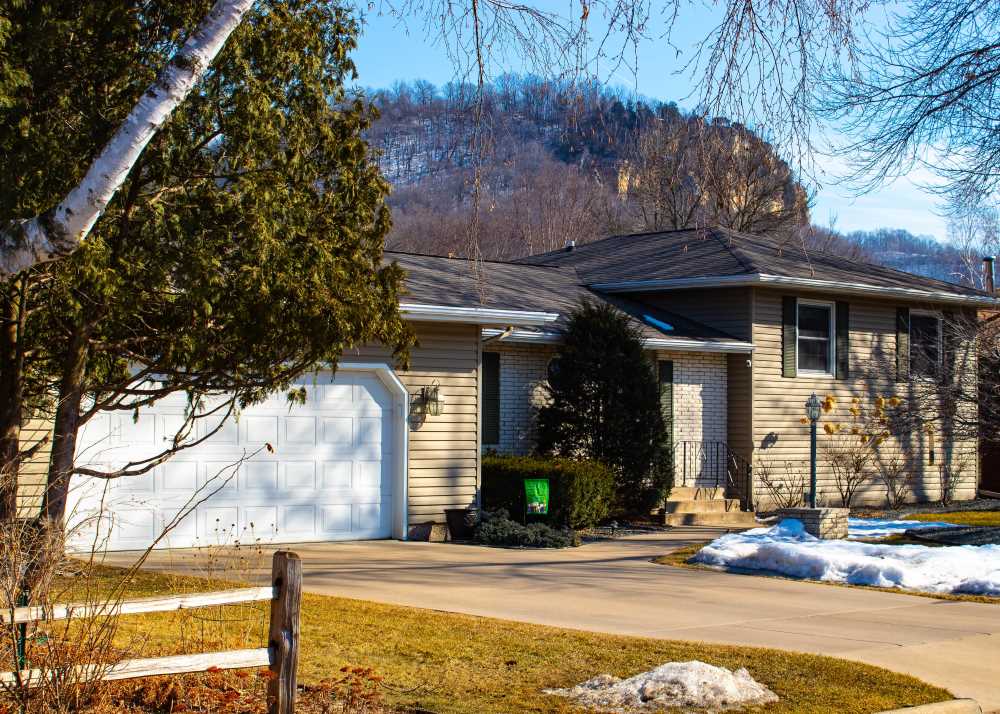 Throughout her time at UWL, Graw noticed the many connections between her two passions: marketing and art.
Now, in her new role as a communications technician with the Franciscan Sisters of Perpetual Adoration, she's putting both her major and minor to good use.
"Initially, I wanted to pursue an art minor in addition to my marketing major because I thought it would set me apart from other students," she says. "Now, after working in the industry, I truly understand how much marketing and design are interrelated. There's so much creativity involved when promoting and marketing something, which is what I think really drew me to this career."