Posted 11:48 a.m. Friday, Jan. 8, 2021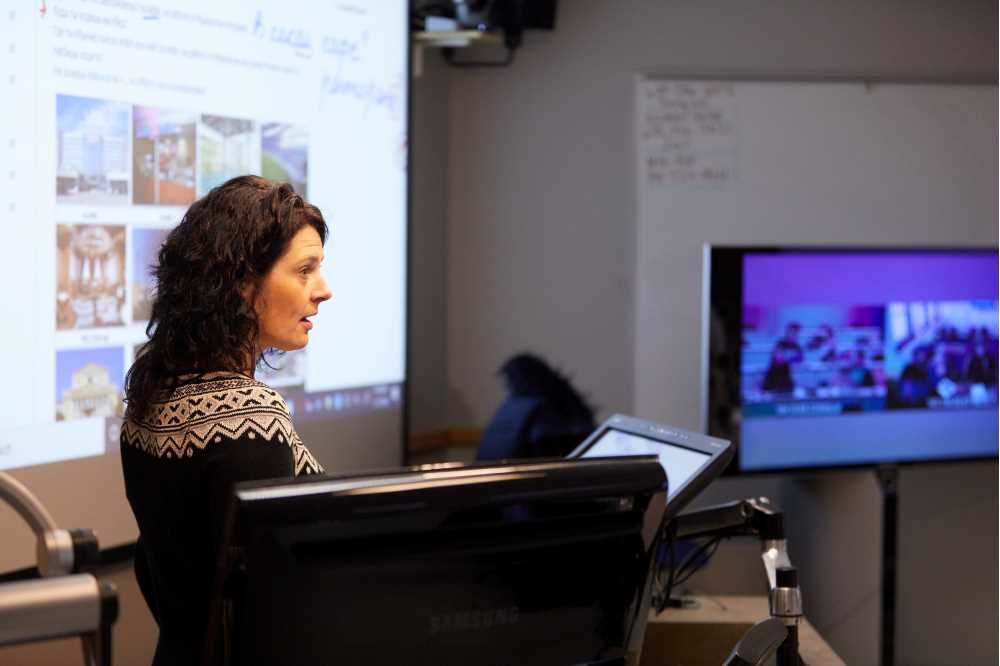 Collaborative Language Program earns prestigious distinction
UW System's Collaborative Language Program has a new feather in its cap. And UW-La Crosse faculty had a lot to do with it.
The program was recently included in the America's Languages Guide to Exemplary Programs and Practices in U.S. Language Education — a list of exemplary and accessible language programs at all U.S. education levels.
Over the past 20 years, the program has exposed thousands of students throughout the UW System to a wide array of online language courses.
"We are able to provide our students with a much broader range of language learning options by participating in the CLP," says UW-La Crosse Professor Shelley Hay, who currently teaches German to students at UW-Stevens Point through the program. UWL shares courses in German, French, Russian and Chinese, and receives courses in Japanese and Arabic. "Many of these languages are considered critical and are often sought by employers."
UWL Lecturer Natalia Roberts, who has taught Russian in the program for the past 16 years, says she and other faculty receive training on the latest teaching technology through the program.
Long before COVID-19 forced many classes online, professors in the program were well-versed in teaching virtually and fostering long-distance connections among students.
"Students enjoy applying their knowledge and interacting with their peers during synchronous live lessons with different campuses," Roberts explains. "They also benefit from the native speakers who bring regional and generational diversity to the cohort."
But it's not just students who learn meaningful lessons and form constructive relationships. According to Hay, the program has also sparked connections among faculty.
"The instructors in the program are located all over the state of Wisconsin, but we interact regularly and support each other," Hay notes. "We share ideas about course instruction, learn about new technology together and collaborate on research projects. It's wonderful to be a part of such a talented and diverse group."
About the Collaborative Language Program
Founded in 1998, UW System's Collaborative Language Program is dedicated to improving access to language courses for all learners, with particular emphasis on languages considered critical to Wisconsin and the U.S. economy and national security.
Instructors in the program reach students across UW campuses using a combination of the latest blended and online learning methods.
The program serves an average of 350 students each semester.
Other UWL faculty who have taught in the program include Anna Keef and Virginie Cassidy, both in French.
For more information, visit www.wisconsin.edu/collaborative-language-program/.