Posted 3:56 p.m. Monday, Aug. 20, 2018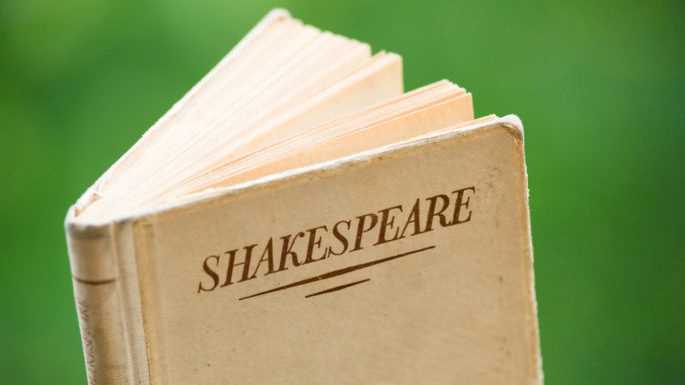 UWL's actor-collaborated production offers a new take.
Happy Rain Theatre Company will present Shakespeare's "Macbeth" on campus. Performances are set for 7:30 p.m. Friday, Aug. 31, and Saturday, Sept. 1, with a matinee performance at 2 o'clock Sunday, Sept. 2. All performances are in Frederick Theatre in the lower level of Morris Hall, 1615 State St. The actor-collaborated production challenges the typical role of a singular director and instead features students as directors, performers, designers and producers. "Macbeth" focuses on the infamous chronicle of the Scottish hero's downfall as he murders his way to the throne. Tempted by the prophesy of three witches and seduced by his wife even further into his own wicked desires, Macbeth's bloodthirsty pursuit for power ultimately results in his demise. One of Shakespeare's most celebrated works, the tragedy is filled with ghostly apparitions, bloody battles, electrifying characters and stunning poetry. The Happy Rain Theatre Company is a student-run production company of UWL Theatre Department students and alumni. Past Happy Rain productions have included "Dog Sees God," "Impassioned Embraces," "Edges," "Three Changes" and "Gruesome Playground Injuries." The production of "Macbeth" is supported by the Department of Theatre Arts and a grant from UWL Undergraduate Research and Creativity. General admission tickets are available at the door only prior to each performance. Performances are open to the public. Donations are greatly appreciated.

If you go—
Who: Happy Rain Productions What: "Macbeth" by William Shakespeare Where: Frederick Theatre, UWL Morris Hall; 1615 State St. When: 7:30 p.m. Aug. 31 and Sept. 1; and 2 p.m. Sept. 2 Admission: General admission is free. Tickets available at the door only prior to each performance. Donations greatly appreciated.