Posted 8:19 a.m. Wednesday, Sept. 22, 2021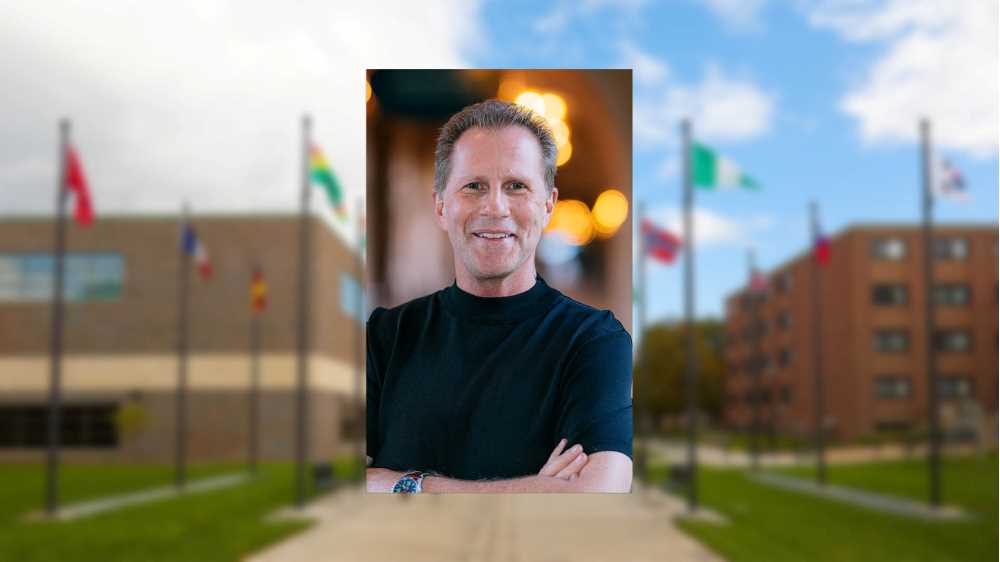 Ron Gillies, '84, donates $50,000 for CBA's 50th
To mark a major milestone, Ron Gillies made a major gift.
Gillies, '84, is Sr. Vice President Sales and Global Service for Printronix, an industrial printing company in Irvine, California.
To mark the 50th year of UWL's College of Business Administration, Gillies is donating $50,000 to help increase international education and engagement within the CBA. This will include grants supporting CBA study abroad students, as well as courses and programs that help connect CBA students and faculty members with global partners. The fund also provides flexibility for the CBA to address the changing needs of students and faculty members.
"As the CBA celebrates 50 years of serving students and building amazing educational foundations, I wanted to give back and pay it forward to those who want to grow their international business experiences but may not have the means to do so," Gillies explains. "I hope this gift will give students the opportunity to explore and grow, and encourage other alumni to open their hearts and pocketbooks so motivated UWL students can feel supported."
Gillies, a native of Trempealeau, Wisconsin, says UWL was instrumental in his development personally and professionally.
As a marketing major, he was inspired by a UWL-sponsored international business course he took in Munich, Germany — an experience that helped launch his career.
"It changed my perspective on business, and it fueled my passion to pursue a career that included international business," Gillies notes. "It was a life-changing experience."
After college, Gillies moved to San Diego and took a sales manager position at Proxima Corporation, a company that designs, manufactures and distributes a range of LCD-based technologies.
Over the next dozen years, he held a number of leadership roles with various software and technology companies, before joining Printronix in 2011.
Gillies' career has opened many doors for him across the globe, including a stint when he lived and worked in Maastricht, The Netherlands. He has also managed teams and businesses across Asia and Latin America.
"My career has taken me to over 60 countries, meeting and working with customers and colleagues around the world," he says. "But I never forget that my life's journey was all built on the solid educational foundation I received from UWL."
He adds that he's fortunate to be in a position to give back to UWL, and he encourages those who are able to do the same.
"I feel it is so important that we all care and all give back some of the fortunes we have been able to accumulate in our business careers," he says.