Posted 12:47 p.m. Friday, June 23, 2023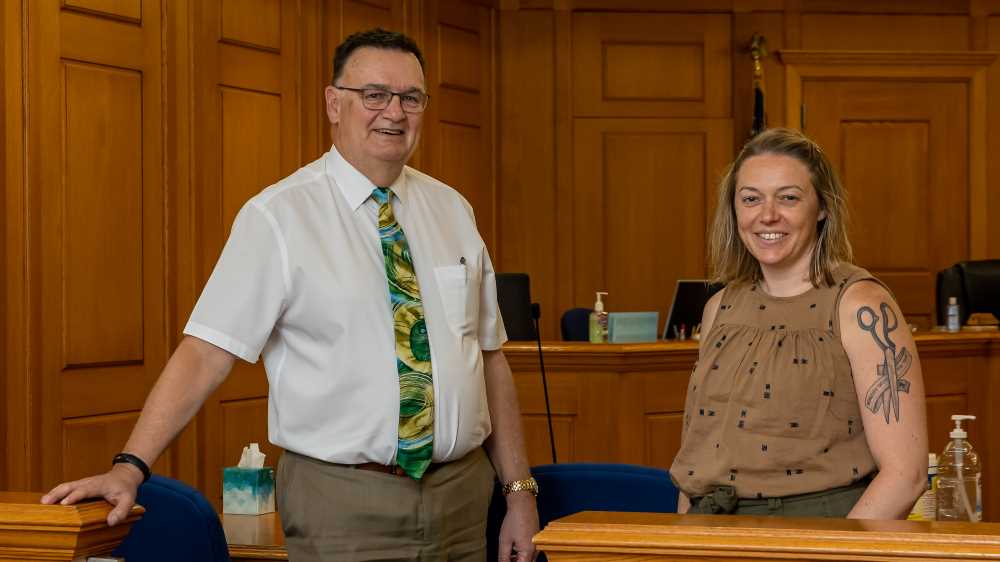 Sociology students assist La Crosse County program tackling substance abuse
A La Crosse County program designed to identify and address root causes of drug-related crime is gaining momentum — with an assist from a UW-La Crosse sociology class.
The county's Drug Treatment Court was established in 2002 with the goal of breaking a cycle of repeat offenses. Using a combination of substance abuse treatment, rehabilitation services and community supervision, it seeks to help those who have committed drug-releatd offenses successfully reintegrate into society.
This spring, La Crosse County enlisted students in Associate Professor Lisa Kruse's Methods of Social Research I course to develop a system for tracking the effectiveness of the program year to year.
Kruse calls the project an impactful experiential learning opportunity — one that allows students to engage with the community while developing skills that will serve them well in their careers.
"It's all about giving students a work-integrated learning experience, bringing the type of project they might eventually do for work into the classroom," she explains. "Not everyone will go on to do data analysis. But my hope is to show them that, even if their primary responsibilities have nothing to do with research, they could still be a competitive job candidate if they can do basic analyses and write reports on how well a program is working."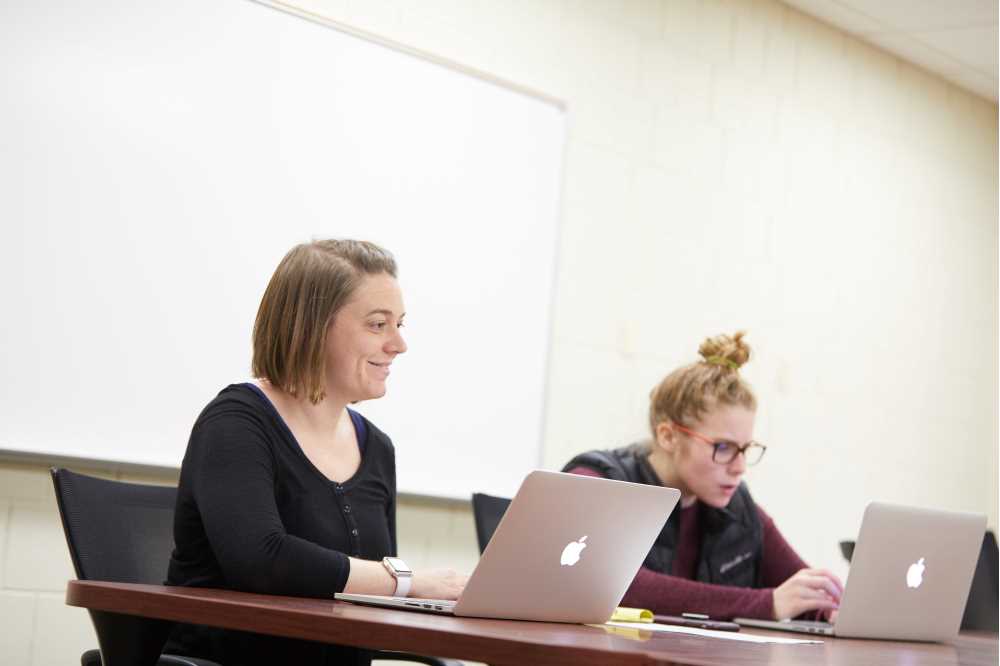 Kruse incorporated the project into the existing structure of the course, which begins with a review of foundational concepts such as mean, median and mode. The class then builds toward more advanced tasks such as analyzing data through Excel or SPSS, and reporting findings through formal write-ups.
In developing their report, students analyzed outcomes for those who had completed all or some of the yearlong treatment program, including whether they had gone on to reoffend, the amount of time it took them to reoffend and the severity of the repeat offense.
To avoid inconsistencies in their analysis, the class compared pre-COVID data from 2018 and 2019. During that span, the Drug Treatment Court graduation rate increased from 36% to 47%, and the new conviction rate dropped slightly, from 50% to 47%.
While it's too early to draw meaningful conclusions, the students' work was key in establishing a method and baseline for annual evaluation.
Kruse hopes to continue the project in future sections of her Methods of Social Research I course, which is offered each spring semester. La Crosse County Circuit Judge Scott Horne, who oversees the Drug Treatment Court, sees value in that, too.
"The work of Dr. Kruse and her students was thorough and of high quality," says Horne, who also serves on the UWL Foundation Board. "This partnership is a good example of the Wisconsin Idea at work — the knowledge and expertise of the university is applied to practical challenges faced by community organizations, benefiting the community as a whole. I look forward to continuing the collaboration with the goal of helping the drug court achieve its full potential."
The partnership — part of UWL's Community Engaged Learning program — also promises to send ripples into the workforce, preparing the next generation of sociologists and criminal justice professionals.
One such student, Katie Last, recently completed her first year at UWL. Last, a West Bend native with a double major in sociology and theatre arts, says she enjoyed the project for a few reasons.
It allowed her to develop a variety of new skills in research and data analysis.
It laid the groundwork for her prospective career as a school social worker.
And it dealt with a local, real-world problem rather than a hypothetical one, empowering Last and her classmates to make a positive difference.
"I grew up in a family of educators, and their stories about kids who struggle at home and how it impacts them in school have always hurt my heart," she says. "The lessons I learned in this class will significantly apply to my future career, whether I decide to pursue school social work or not. It taught me how to take a step back and think critically about how real socioeconomic issues affect others and how we, as aspiring sociologists, can help find solutions."
About the program
UWL's Community Engaged Learning program matches local businesses and organizations with faculty experts seeking real-world experiences and skill applications for their students.
Organizations can submit project ideas through the UWL Community Idea Exchange.
Faculty can apply to have their course designated for Community Engaged Learning.