Posted 11:22 a.m. Monday, May 15, 2023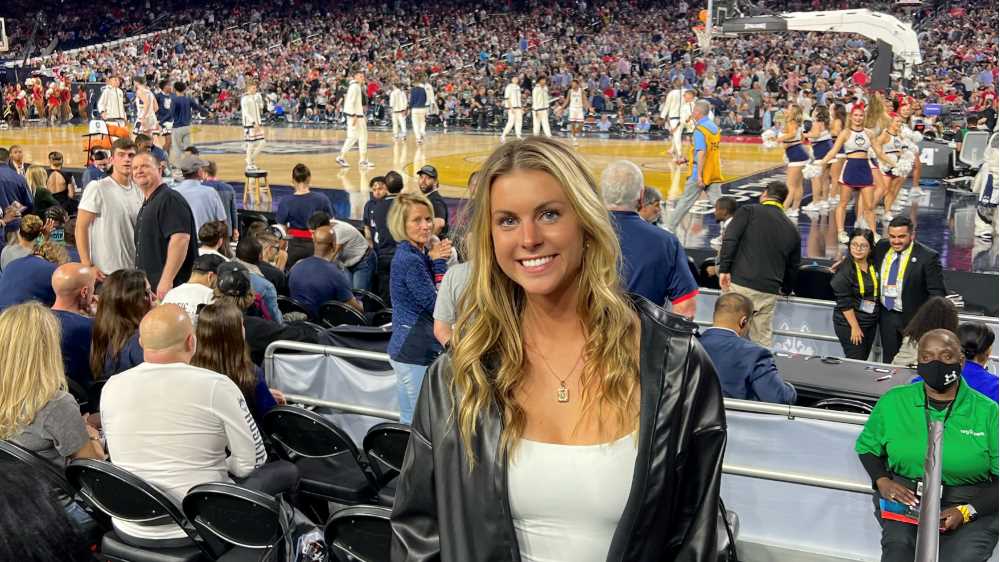 UWL's Madeline Gile recalls transformational internship
By Maddie Kozel, English student
Having a sport management internship may sound interesting on its own; however, many students given this opportunity end up with a lot more stories to tell than people would assume.
Madeline Gile, a senior in the Sport Management program at UW-La Crosse, ended her internship with the sports business program Living Sport by watching the NCAA March Madness finals games almost from the courtside.
Gile's good friend Julia Biederwolf, another student in the major, introduced her to the internship program at Living Sport after receiving an opportunity to attend and work at this year's Super Bowl.
As Gile discussed her March Madness experience in Houston, Texas, she said the entire group of student interns were only expected to stay until Sunday, April 2. But with the championship between UConn and San Diego State happening that Monday, Gile and many of her friends decided to stay.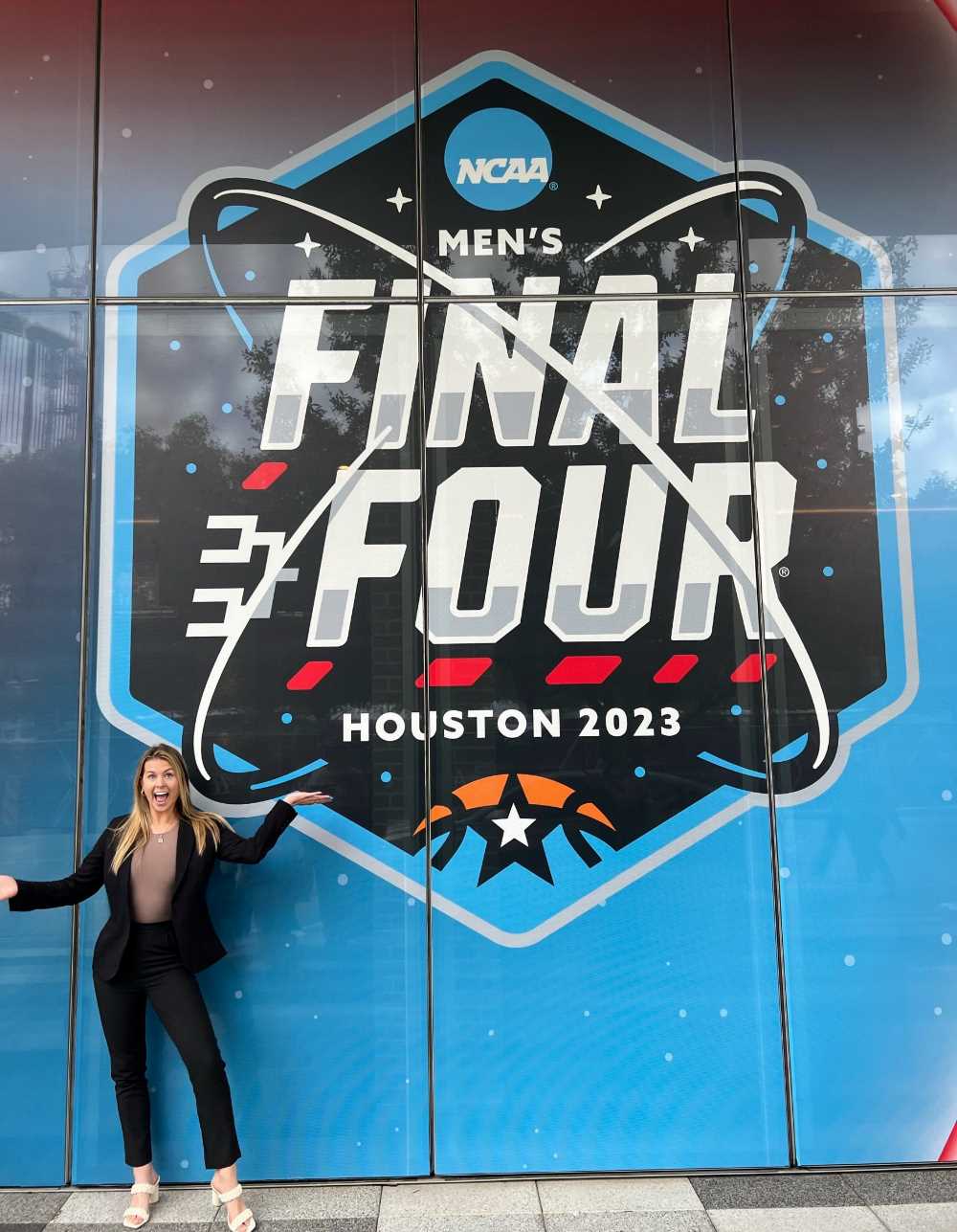 Living Sport had a variety of responsibilities and activities for interns to participate in, including sponsorship events with Coca-Cola, student-athlete brunches for the players in the tournament and VIP events in the stadium.
Among all these experiences, Gile says her biggest takeaway from the trip was making connections.
"This experience helped me to meet so many people, and opportunities to go places I never would have before," Gile says. One example: The 600-level ticket she purchased to watch the finals game turned into near-courtside viewing seats through the networking she did throughout the trip.
When asked how UWL prepared her for the experience, Gile says, "Coming to school here really taught me to put myself out there. You gain the most experiences in life from meeting other people."