Posted 2:25 p.m. Friday, Aug. 28, 2020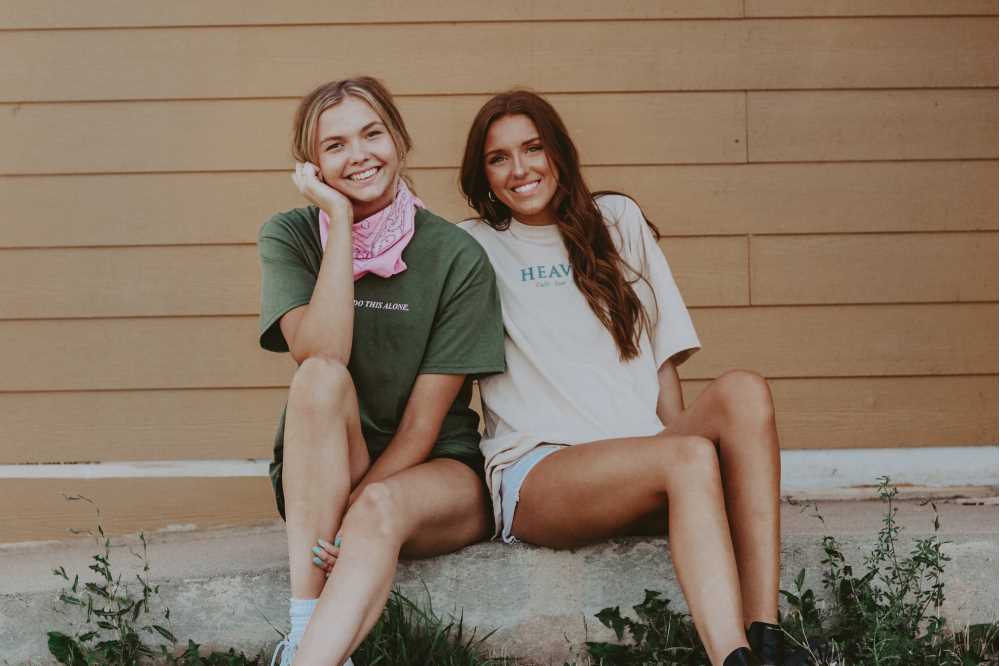 College seniors appeal to peoples' needs in a pandemic, by selling loungewear that sparks 'meaningful conversations'  
When University of Wisconsin-La Crosse senior Olivia Steingraber started college, she set goals to work in sales or marketing for a large corporation. But, in a new climate of COVID-19, the outlook for her corporate dream job is not good, she says. That's why Steingraber and a close friend are already shifting to self-employment.
"This is what we are doing to combat COVID, and it is our dream as well," says Olivia. "We want to chase it if we can."
Steingraber is growing an online retail store and blog she and UW-Madison student Megan Kronseer launched in early 2020 that could become their best opportunity to build a career in a global pandemic. They hope their business, TWENTIES, can meet needs they see in the world for meaningful conversations — and loungewear. Their online retail store sells embroidered T-shirts, sweatshirts and sweatpants with faith-based and motivational messages such as "More grace" and "We can't do this alone." They hope to inspire more conversation during a difficult time.
"We want to connect humans in any way we can," explains Steingraber "We want everyone to ask: 'What is on your sweatshirt?'"
Steingraber, a UWL marketing major, is currently entering her final year on campus. Although the pandemic has meant an atypical senior year, she feels lucky to have a full-time job (in addition to her new business) and scholarships that have helped her pay her own way through school. After college she plans to continue in the creative marketing and sales vein and continue to grow TWENTIES.