Posted 2:26 p.m. Tuesday, April 20, 2021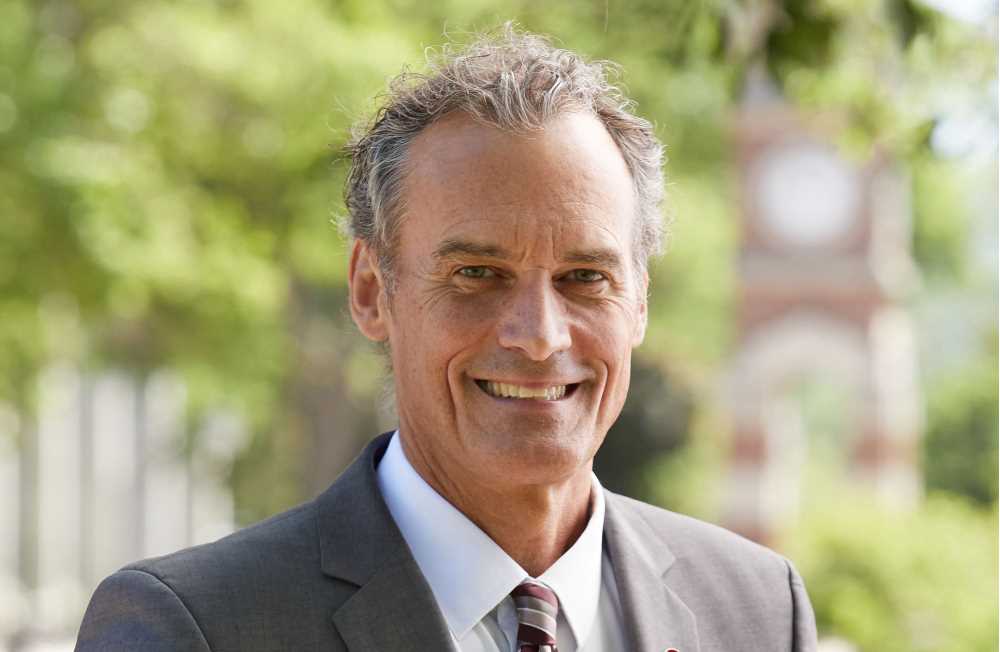 At UWL, pandemic has sparked ingenuity, partnerships, reflection
By Chancellor Joe Gow
This time last year, it was impossible to imagine the ways we would be troubled, tested and transformed by the COVID-19 pandemic. Along with the rest of our leadership team at UW-La Crosse, I've been reflecting on the challenges and successes of the past year, and looking forward to brighter days ahead.
A year ago, we made the difficult but necessary decision to move classes online for the remainder of the spring semester. We instructed all university employees who could do so to work remotely. We, effectively, did something a university never wants to do — we shut down our campus. But we did not pause in pursuing our mission.
In the early days of the pandemic, our faculty donated COVID-19 testing supplies and personal protective equipment to local hospitals. Our alums did critical work in the healthcare field, risking their own wellbeing to care for others. And our Small Business Development Center designed online workshops that have helped local businesses survive the pandemic. Whenever COVID-19 presented a problem, our campus community and many outstanding alumni faced it head on.
I've also been struck by the innovative academic work of our faculty. Under ideal circumstances, teaching online is a difficult undertaking. Our faculty managed to transition, over two weeks in the middle of the semester, from teaching in a classroom to teaching from home. Whether it was our Geography and Earth Science Department creating virtual field trips, or our Theatre Arts Department producing a radio play of "It's a Wonderful Life," our faculty rose to the occasion throughout an unconventional year. Our students deserve a tremendous amount of credit as well, for seeing online learning not as a challenge to endure, but an opportunity to embrace.
Speaking of students, I've been heartened to see them give so much of their time and talents to community service. Our students have helped staff a COVID-19 care facility in Milwaukee, assisted the city of La Crosse with a victory garden project combatting food insecurity, and launched fundraisers and food drives for community members in need. While this kind of philanthropy from our students is hardly surprising, I could not be prouder of them.
At UWL, we have never forgotten that this pandemic is, above all else, a public health crisis. That's why we implemented strict health and safety measures and offered to host a Surge Testing center and community-based vaccination clinic on our campus. Of course, the past 12 months were also marked by civil unrest as our country continues to grapple with systemic racism. These Twin Pandemics, as they're sometimes called, have compounded the challenges faced by certain communities. People of color, people of limited financial means and people who care for children or loved ones have been disproportionately affected by both by pandemics. Better and brighter days are ahead, but it will take all of us extending a hand and doing our part to make them a reality.
I want to thank our students, staff, faculty, community members and partners near and far for standing with us during the darkest days of this pandemic. Without them, the work we do would not be possible.
I'm excited for the opportunities ahead, and I know we will meet them with a renewed sense of purpose and partnership. This pandemic has shown us time and time again that when we come together, we can achieve truly remarkable things.