Posted 2:58 p.m. Thursday, Oct. 26, 2023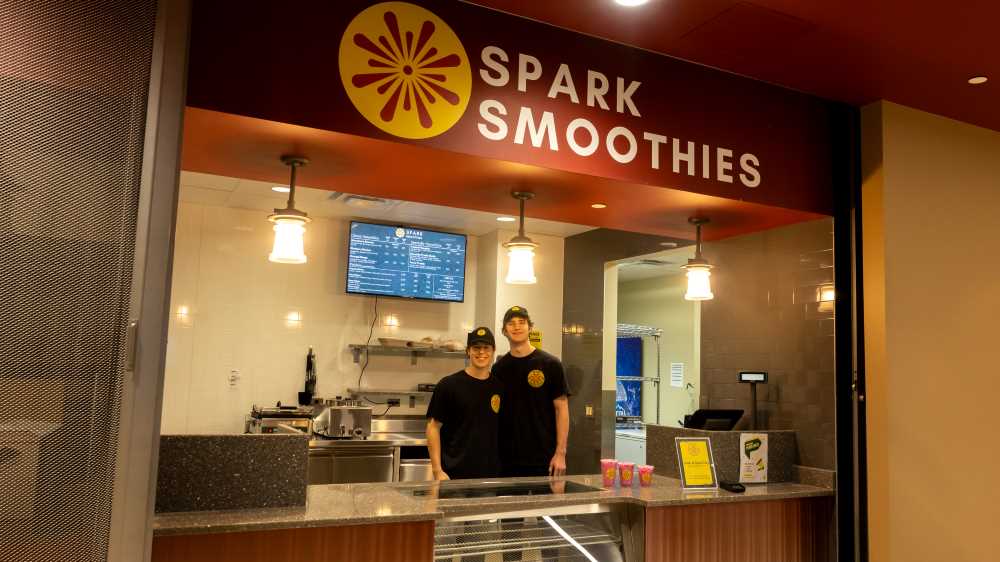 Students launch new smoothie shop in the Student Union
When Alex Ewig and Jimmy Czupryna arrived at UW-La Crosse in 2022, they noticed an opportunity to expand campus dining options.
"We're both pretty active and were looking for options on campus that supported that active lifestyle," says Ewig, a sophomore.
Rather than let their idea be only that — an idea — they decided to make it happen themselves. Ewig and Czupryna went on to co-found Spark Smoothies, which now serves a variety of smoothies, with protein and caffeine options, as well as sandwiches.
"We wanted something where busy and active students could come and get a smoothie to fuel them up for whatever they're doing throughout the day," Ewig explains.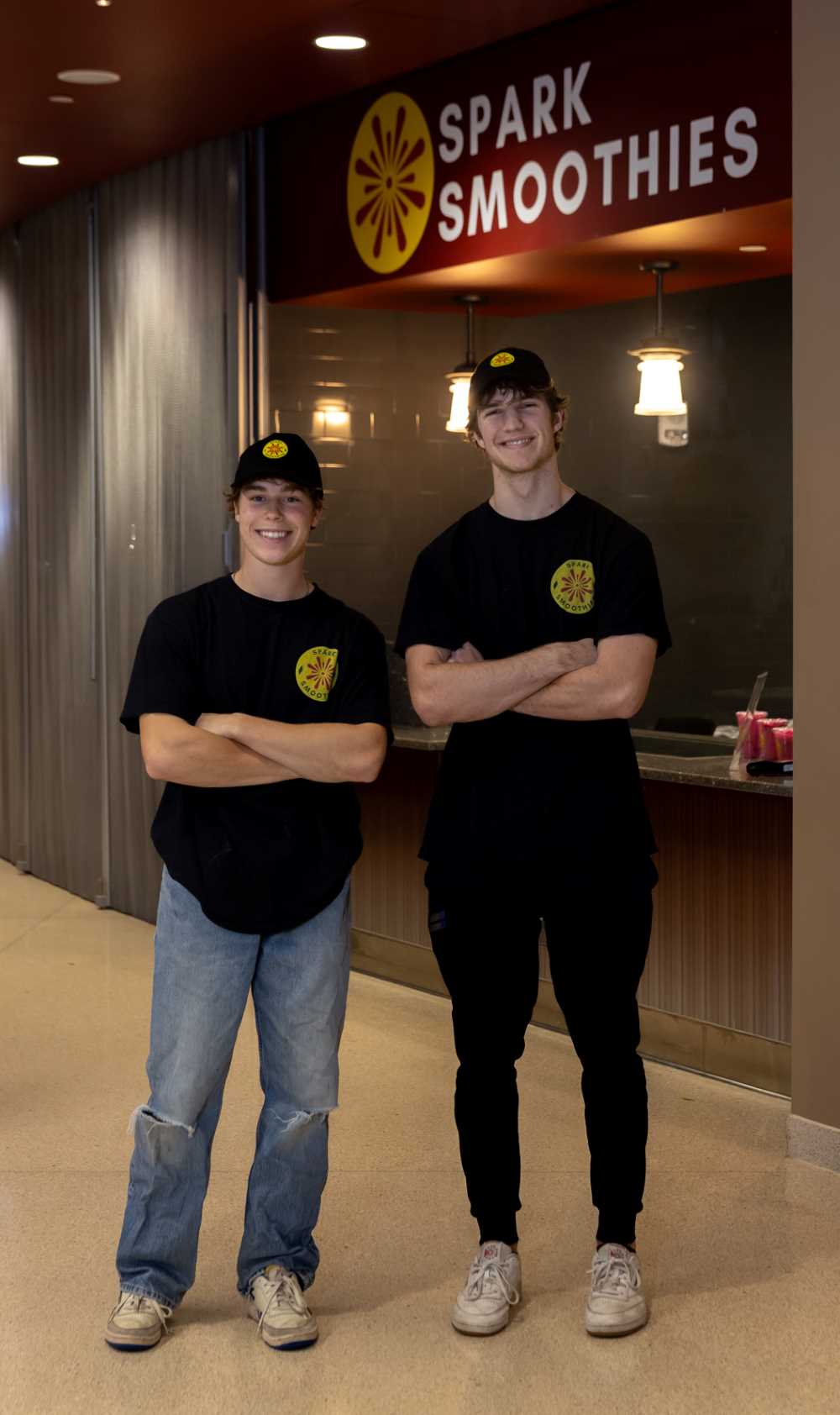 Spark Smoothies, located on the lower level of the Student Union, opened to the public at the beginning of the 2023 fall semester. It was the culmination of months of planning and development by Ewig and Czupryna.
They began with a soft launch to get a feel for the business, before ramping up their advertising and operations.
"Opening day was a combination of nervousness and excitement," says Ewig, who's majoring in finance and business analytics. "I went in with the expectation that we would either succeed, or we'd fail but learn something along the way. If it doesn't go well, we'll learn a lot and do better in the future."
Early returns have been encouraging, although Ewig sees many opportunities to improve.
Recruiting more employees, he says, will allow the business to expand its hours earlier in the day, when more people tend to crave smoothies.
Additionally, he hopes to set up their cash register to accept coupon codes, which would allow Spark Smoothies to run promotions and special events.
Ewig and Czupryna, who met while attending high school in Hudson, Wis., each have their own areas of expertise within the business.
Ewig handles the finances, technology and software, while Czupryna, a marketing major, naturally oversees marketing, branding and employee scheduling.
It has been a healthy partnership, Ewig says, not to mention valuable, first-hand experience running a business.
"Working with Jimmy and our employees has been a lot of fun," he says. "We're all collaborating to make this a success, and to build the smooth/sandwich brand in general. I've really enjoyed the process of everyone working together to serve our customers."
Ewig is still weighing potential career paths, but he doesn't see himself working in the food industry long term.
Still, he says, co-founding a restaurant has already taught him many lessons about what it takes to succeed in business.
As for the future of Spark Smoothies, he hopes it will continue to grow and thrive even after he graduates.
"One of the biggest things I've learned is the importance of creating a unique brand identity and core values — something that will attract great people who believe in the business," Ewig says. "I'd love to see it keep going after we graduate."
Spark Smoothies is open at the following times:
Monday — 4 to 8 p.m.

Tuesday — 10 a.m. to 8 p.m.

Wednesday — 4 to 8 p.m.

Thursday — 10 a.m. to 8 p.m.

Friday — Closed

Saturday — Closed

Sunday — 10 a.m. to 2 p.m.