Posted 11:28 a.m. Tuesday, Aug. 25, 2020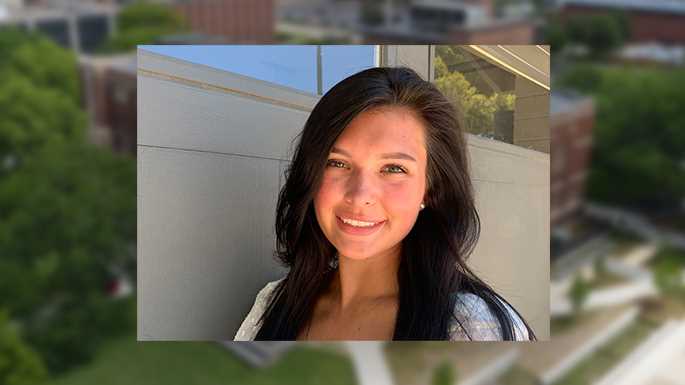 UWL's Beighley Leth earns high finish in virtual competition
Beighley Leth is such a good salesperson, she can sell a computer to, well, a computer.
Leth, now a senior marketing major at UW-La Crosse, placed 36th out of more than 1,300 college students worldwide in the Spring 2020 RNMKRS Virtual Sales Competition in April.
The competition challenged students to use all the people skills and marketing tactics at their disposal to persuade artificial intelligence buyer named Alex to purchase a batch of new Dell laptops for his organization, a fictional police department.
While the competition was held virtually, Leth hardly phoned it in. To the contrary — she studied the features of Dell's computers and the needs of the police department she was selling to, and then executed her plan better than nearly everyone else.
"It was a really proud moment," she says. "I had been talking to a few of my classmates, asking how it went and what they got for scores. I noticed mine was pretty high compared to most of theirs and started to have a feeling I might have ranked. When I heard my name get called over the Zoom chat, I was freaking out."
During her 15-minute call with Alex, Leth used the SPIN approach to selling. This involves asking a series of questions that fall into four categories: Situation, Problem, Implication and Need-payoff.
She asked questions like "What laptops are you currently using in your squad cars?" to get a better sense of the buyer's situation.
She asked him to identify problems with their current setup, and then explored the implications of those problems, such as wasted time and reduced productivity.
Finally, she emphasized the benefits of the new computers, explaining that they would solve issues stemming from the department's current technology.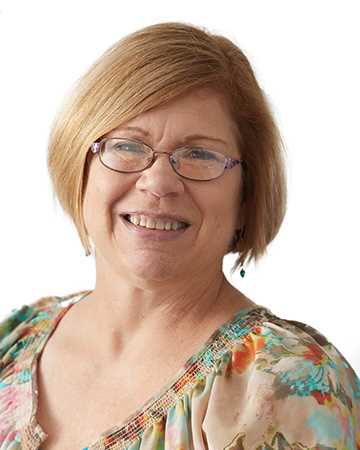 "Beighley did a number of things well," explains Stacy Trisler, a marketing lecturer at UWL. "She listened for cues in what the buyer was telling her and addressed those needs in her sales pitch. She also found commonality with the buyer — things like, 'Oh, I see you have a picture of you sailing in your office. I used to sail, too.' It's all about relationships and how well you build that rapport."
Connecting with clients is a whole lot easier, though, when the client is an actual person. Trisler says the task of selling to AI has its drawbacks and benefits.
"You lose some of the body language stuff and the ability to connect as easily, but it's a nice simulation," she says. It's also a good learning experience for aspiring salespeople, who are entering a field in which more and more deals are being made virtually.
"Even before COVID, we were starting to see more national and international companies stepping up their game as far as virtual interaction," Trisler notes. "It makes sense financially and timewise to do it virtually, so I don't think it will be going away."
Leth is still considering career options, although she's leaning toward a marketing position in beauty and fashion. She hopes to secure a marketing internship this winter or spring, after her previous internship was canceled due to the pandemic. "I thought my sales class was one of the more interesting classes I've had," she says. "I like people, so I think it's interesting how you can read people and tweak your sales approach to fit their personality — whether the person likes to talk and is personable, or they're very business-oriented and straight-to-the-point. There's more to sales than just a product."