Posted 9:06 a.m. Friday, Nov. 15, 2019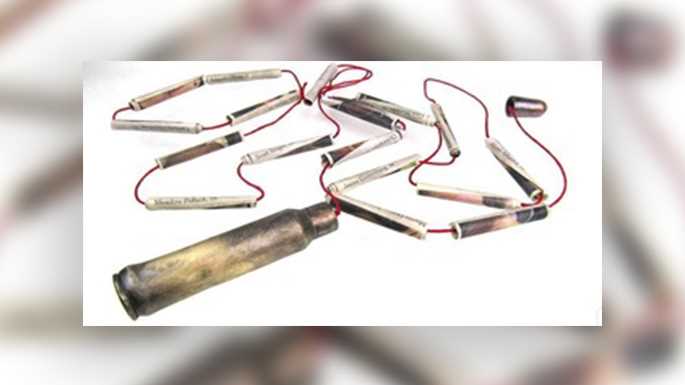 Graduating students' exhibition runs Nov. 22-Dec. 14.
Graduating students' exhibition runs Nov. 22-Dec. 14
UW-La Crosse graduating seniors will show their work one last time on campus as they prepare for winter commencement.
Seven students who plan to graduate in December will exhibit their work in the bi-annual Senior Art Exhibition at the University Art Gallery, located on the first floor of the Center for the Arts, 333 N. 16th St. The exhibition opens with a reception from 4-6 p.m. Friday, Nov. 22. The exhibit runs through Saturday, Dec. 14.
Students showing a variety of work in the exhibition, and their hometowns, are:
Samantha Ayers, Sheboygan, Wisconsin
Marin Bernhagen, Richland Center, Wisconsin
Kaylie Hanson, Rosemount, Minnesota
Lillian Myhre, Madison, Wisconsin
Hannah Ottevaere, Chippewa Falls, Wisconsin
Lyndsey Siebers, Freedom, Wisconsin
Amelia Sutherland, Delano, Minnesota
Regular gallery hours are noon-8 p.m. Mondays through Thursdays, noon-5 p.m. Fridays and Saturdays, and by appointment and during events in Toland Theatre. Admission is free.
For more information, contact the UWL Department of Art at 608.785.8230
If you go—
Who: Seven UWL graduating seniors
What: Senior Exhibition
When: Opens with a reception from 4-6 p.m. Friday, Nov. 22. The exhibit runs through Saturday, Dec. 14. Regular gallery hours: noon-8 p.m. Mondays through Thursdays, noon-5 p.m. Fridays and Saturdays, and by appointment and during events in Toland Theatre
Where: University Art Gallery, UWL Center for the Arts, 333 N. 16th St.
Admission: Free