Posted 8 a.m. Wednesday, April 26, 2023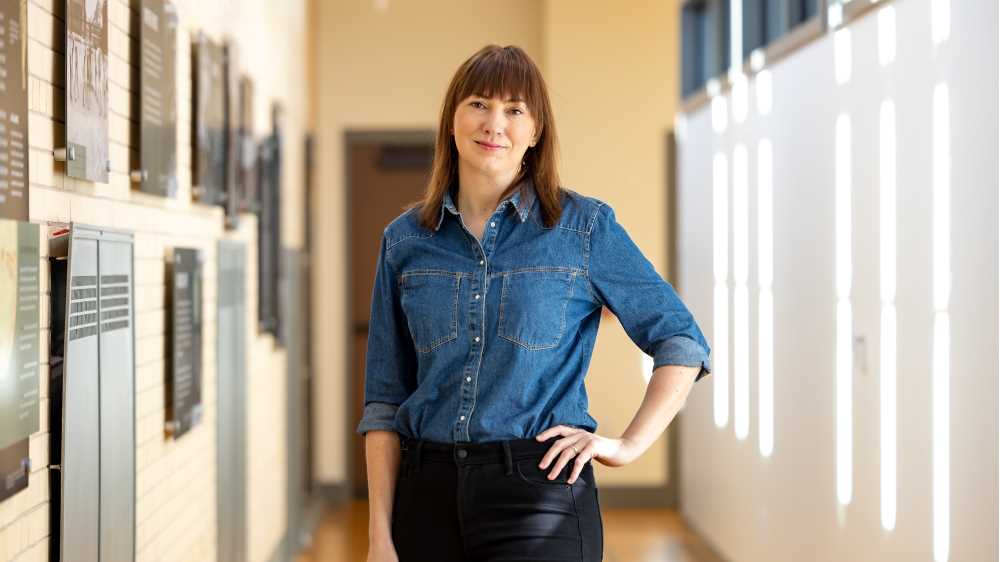 Slovak instructor Katarina Prochazkova visits UWL on Fulbright scholarship
As a visiting Management instructor at UW-La Crosse, Katarina Prochazkova is sharing much more than her knowledge of business.
Prochazkova, who typically teaches at the University of Economics in Bratislava, Slovakia, is lending her talents to UWL this spring through a Fulbright scholarship.
Prochazkova has also taken the opportunity to learn about Wisconsin culture and to share her own culture — whether it has meant exploring the marsh or downtown La Crosse, or organizing European cooking classes for the campus community.
"I perceive the Fulbright scholarship as a huge opportunity for my personal development and for my professional career," says Prochazkova, who first visited the United States several years ago but had never been to Wisconsin.
"The cultural exchange experience is unique and helps me to learn and improve a lot of interpersonal skills like cultural competence, language skills and creative problem solving. Cultural exchange also shows the beauty of diversity. It helps us improve our adaptability and lead to a deeper understanding of foreign cultures, which helps me but also my students to be more adaptive and open-minded."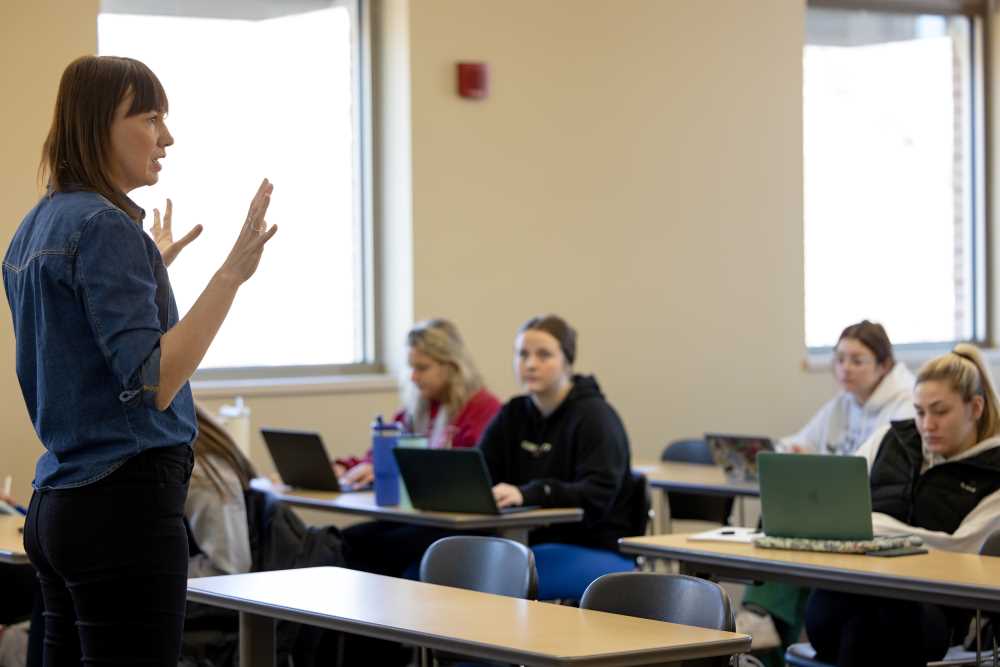 Prochazkova's specialties include international management and business, leadership skills and management skills. Recently, her research has centered on the post-pandemic era and women in leadership.
Prochazkova is no stranger to UWL, having been a member of the Global Consulting Program since 2017. The program, a collaboration between UWL and the University of Economics in Bratislava, challenges students from each university to work together to research and solve business problems for real Slovak companies.
Teaching away from home is also nothing new to Prochazkova, who has lectured in Croatia, Portugal and the Czech Republic.
During her time at UWL, Prochazkova has been particularly impressed by the hospitality from staff and faculty, and the high level of engagement from students.
"After one month here, I could say that I love this place," she says. "People are so kind. My colleagues from the Department of Management are very supportive and sociable, and the students are curious and communicative."
Prochazkova's engagement hasn't been limited to the classroom. She has also hosted cooking classes, soft skills workshops and other opportunities designed to enhance cultural understanding and prepare students for successful careers.
In her spare time, Prochazkova has tried to experience everything the Coulee Region has to offer:
She's gone snowshoeing, ice fishing and biking.
She's eaten at local restaurants and visited local museums.
And she's taken walks with her husband through the marsh, enjoying the wildlife and the winter scenery.
But most of all, coming to La Crosse has allowed Prochazkova to do what she loves most of all: teach.
"During my career, there were also difficult and stressful times, but I've never had doubts about the purpose, meaning and content of my work," she says. "I like to teach, to explain, to share experience, to support students and to motivate them to gain knowledge and skills that can help them be better, more capable and more conscious human beings."