Posted 8 a.m. Wednesday, Feb. 1, 2023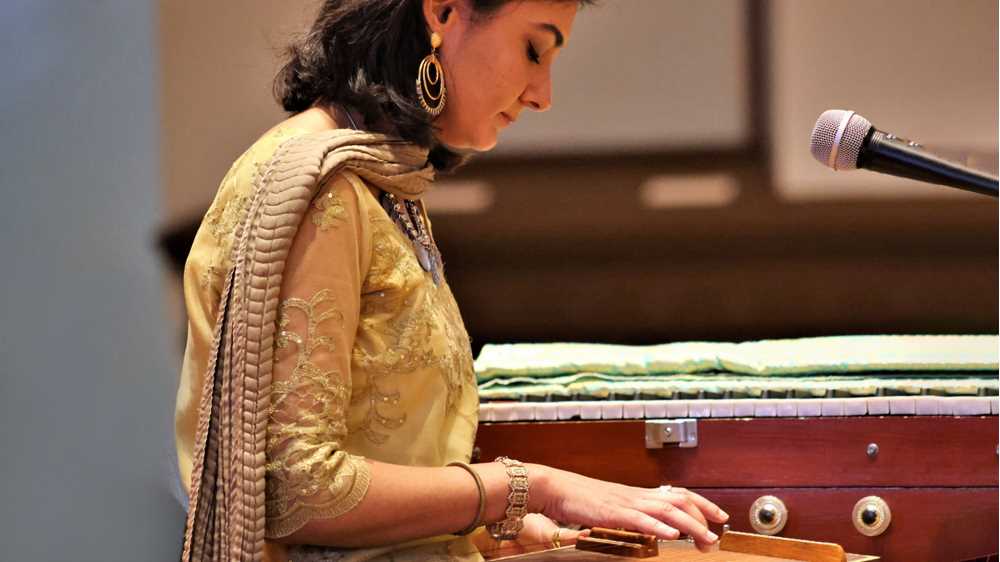 UWL sets classical music residency talk, recital
A UW-La Crosse Music Department residency highlights classical music from Pakistan in February.
The guest artist residency features Sana Illahe, a lecturer in the UWL Race, Gender and Sexuality Studies Department, who is a highly trained vocalist in the Hindustani classical music tradition of Pakistan.
For the residency, Illahe will be joined by two guest musicians from the Hindustani tradition performing on traditional instruments. They include Tellef Johnson, from Minneapolis, Minnesota, on harmonium and Pankaj Desai, from Urbana, Illinois, on tabla.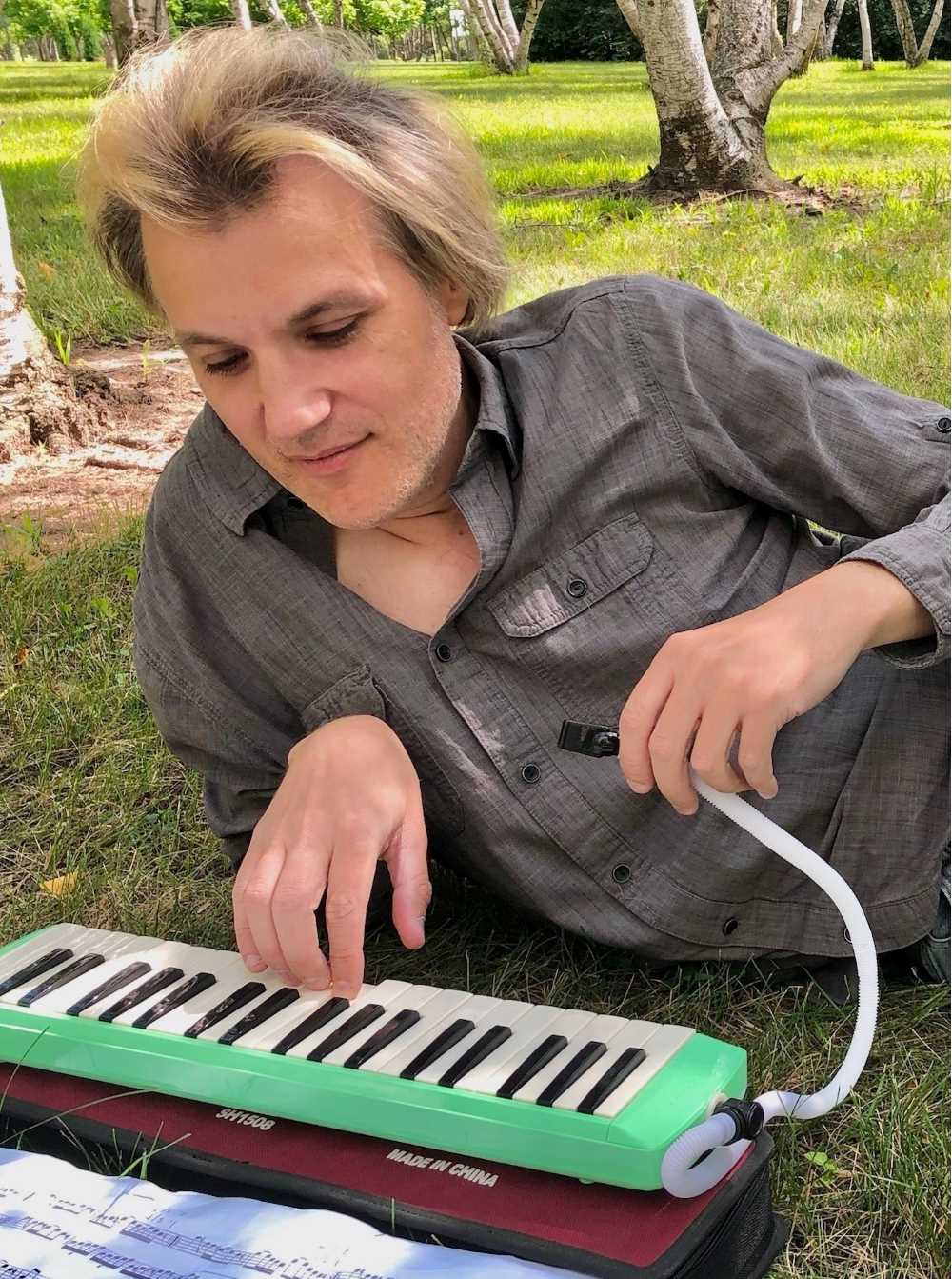 The residency on Thursday and Friday, Feb. 9 and 10, will include a talk and performance open to the public. At 6:45 p.m. Friday, Feb. 10, the performers will give a pre-concert talk followed by a recital of Pakistani Classical Music at 7:30. The free performances are in Annett Recital Hall, Lowe Center for the Arts, 333 N. 16th St.
The Hindustani classical music tradition is passed on to generations orally. The music is held sacred and guarded and takes commitment to be accepted into the tradition. As an outsider to the lineages (gharana) that carry this tradition, Illahe was admitted as a pupil in 2016 to study under the mentorship of a classical music maestro, Ustaad Hussain Bakhsh Gullu. The classical genre requires extensive training and the "raags," arrangements of pitches, in the genre appeal to specific energies and moods within the audience and the singer. Through her study of sargam (solfege), and the classical, traditional song forms (kheyal, thumri, ghazal, kafi), Illahe internalized the centuries old musical traditions.
UWL Music Department Teaching Assistant Professor Jon Ailabouni says the opportunity to learn from highly trained musicians in this Hindustani classical style is a significant benefit to students.
"Most of the students in Music Department classes are predominantly exposed and acculturated to styles of classical, pop and folk music flowing from Western countries," explains Ailabouni. "As we strive to diversify our curriculum and offerings to students it is key that we create opportunities for them to be exposed to musical traditions from around the world."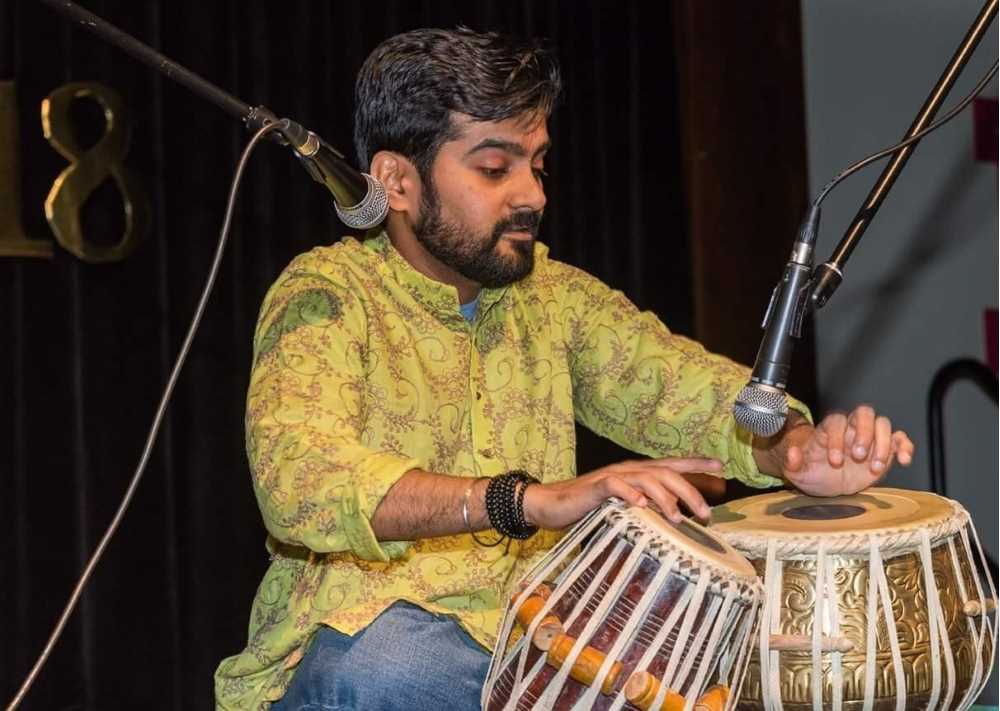 Ailabouni says because of the oral transmission of Hindustani music, the best way to appreciate the work of the musicians is live and in person.
"This residency explicitly centers and celebrates the Hindustani style," he notes. "In so doing, the residency implicitly contributes to the dissolution of the notion that Western music traditions are superior to all others."
Along with the free evening recital, Illahe and the guest musicians will connect at numerous points with UWL students, including in Illahe's classes and Ailabouni's Music Appreciation class.