Profile for Jon Ailabouni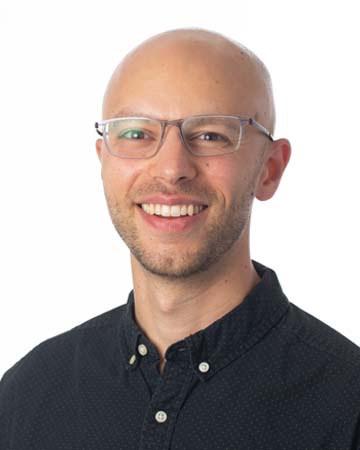 Contact me
Jon Ailabouni
Assistant Teaching Professor
Music University of Wisconsin-La Crosse
Specialty area(s)
Music, jazz, trumpet, brass quintet, music appreciation
Brief biography
Jon Ailabouni (he/him/his) is a sought-after trumpeter, composer, liturgist, and educator based in La Crosse, WI.
Steeped in Western European classical and Black American jazz traditions, Jon's work freely embraces a range of styles from the blues to the Avante-garde and from the Caribbean to the Arab world. His improvisation as a soloist has been described as "sharp and resourceful" (AllAboutJazz.com).
Ailabouni's interest in interdisciplinary work has led to multiple large-scale collaborations featuring his composition including In Search of America with author Robert Wolf, Highway 57 with dancer-choreographer Blake Nellis, and Body of Water, The Invitation Game, Who Do You Trust?, and Sensing (i)dentity with choreographer Jane Hawley. Body of Water - a unique collaboration with dancers, musicians, and a biologist - addresses water health and sustainability in the Mississippi River basin.
An emerging national leader on the intersection of jazz and liturgical traditions, Ailabouni regularly serves as a guest jazz worship director, bringing the sophistication and soulfulness of the jazz tradition into familiar hymns and liturgy in churches across the Midwest, Colorado, and Texas. He has self-published over 50 arrangements of hymns available on his website JonAilabouniMusic.com.
Ailabouni serves on the faculty of music at University of Wisconsin-La Crosse where he teaches the trumpet studio, directs the Jazz Ensemble, and teaches Music Appreciation.
Current courses at UWL
MUS 105 - Music Appreciation
MUS 134/234/334/434 - Jazz Ensemble
MUS 161 - Chamber Ensemble (Hoefer Brass Quintet)
MUA 207/307 - Applied Trumpet
Education
MM, Music (Jazz Performance), Western Michigan University, 2013
BA, Music, Luther College, 2010
Career
Teaching history
University of Wisconsin - La Crosse (2021-Present)
Winona State University, Winona, MN (2019-2022)
Luther College, Decorah, IA (2013-2021)
Western Michigan University, Kalamazoo, MI (2012-2013)
Jon Ailabouni's office hours