Profile for Jon Ailabouni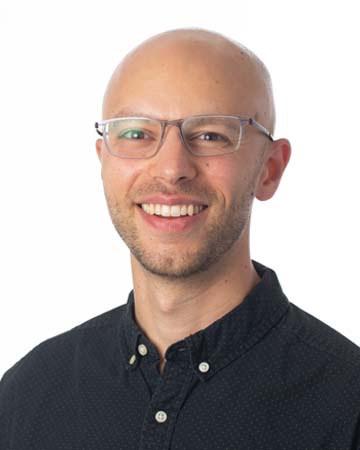 Contact me
Jon Ailabouni Pronounce my name
Pronouns: He/Him/His
Assistant Teaching Professor
Music University of Wisconsin-La Crosse
Specialty area(s)
Music, jazz, trumpet, brass quintet, music appreciation
Brief biography
Trumpeter, composer, and educator, Jon Ailabouni is a sought-after trumpeter, composer, liturgist, and educator based in La Crosse, WI.
With a background steeped in Western European classical and Black American jazz traditions, Jon's creative work focuses on instrumental composition and improvisation that uses deeply felt stories as a focal point for expression. Ailabouni's improvisation as a soloist has been described as "sharp and resourceful" (AllAboutJazz.com). You Are Not Alone, Ailabouni's debut album release on SkyDeck Music, features nine of his original compositions and has been performed at the Iowa City Jazz Festival Main Stage and Cappella Performing Arts Center in La Crosse, WI. The album is available on Bandcamp and all streaming platforms.
Ailabouni can be heard performing regularly with Chris Merz and Shorter Stories including on the album New Juju, Mike Conrad and the Iowa Jazz Composer's Orchestra including on the album The Fertile Soil Suite, the La Crosse Jazz Orchestra, and Anders Svanoe's Teleporting Rhythmic Orchestra (ASTRO).
Ailabouni's interest in interdisciplinary work has led to multiple large-scale collaborations featuring his composition including In Search of America with author Robert Wolf, Highway 57 with dancer-choreographer Blake Nellis, and Body of Water, The Invitation Game, Who Do You Trust?, and Sensing (i)dentity with choreographer Jane Hawley. Body of Water - a unique collaboration with dancers, musicians, and a biologist - addresses water health and sustainability in the Mississippi River basin.
An emerging national leader on the intersection of jazz and liturgical traditions, Ailabouni regularly serves as a guest jazz worship director, bringing the sophistication and soulfulness of the jazz tradition into familiar hymns and liturgy in churches, synod assemblies, and gatherings across the country. His approach to liturgy emphasizes congregational singing, grooves that move the body, and the sacred in the jazz tradition. Ailabouni has self-published over 50 arrangements of hymns available on his website, JonAilabouniMusic.com.
Ailabouni currently serves as an Assistant Teaching Professor at the University of Wisconsin - La Crosse where he teaches the trumpet studio, Music Appreciation class, and directs the Jazz Ensemble and Hoefer Brass Quintet. He is a frequent clinician and guest artist including recent appearances at the Tallcorn Jazz Festival at the University of Northern Iowa and the Southern Arkansas University Jazz Festival.
Current courses at UWL
MUS 105 - Music Appreciation
MUS 134/234/334/434 - Jazz Ensemble
MUS 161 - Chamber Ensemble (Hoefer Brass Quintet)
MUA 207/307 - Applied Trumpet
Education
MM, Music (Jazz Performance), Western Michigan University, 2013
BA, Music, Luther College, 2010
Career
Teaching history
University of Wisconsin - La Crosse (2021-Present)
Winona State University, Winona, MN (2019-2022)
Luther College, Decorah, IA (2013-2021)
Western Michigan University, Kalamazoo, MI (2012-2013)
Kudos
presented
Jon Ailabouni, Music, performed as trumpet soloist on Chris Merz and Shorter Stories album 'New Juju' released digitally on Aug. 15. Ailabouni's arrangement of Wayne Shorter's "Mahjong" appears on the album. Digital album release.
Submitted on: Aug. 16
performed
Jon Ailabouni, Music, performed original music from his debut album "You Are Not Alone" at the Iowa City Jazz Festival on June 30 and with Chris Merz's Shorter Stories, a Wayne Shorter tribute band, on July 1 in Iowa City, Iowa.
Submitted on: July 28