Profile for Sana Illahe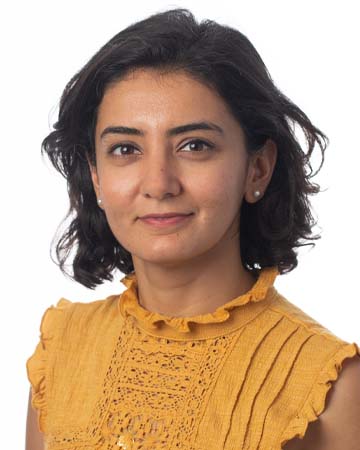 Contact me
Sana Illahe
Assistant Teaching Professor
Race/Gender/Sexuality Studies University of Wisconsin-La Crosse
Specialty area(s)
Transgender Studies, Queer Studies, Decolonial and Feminist Frameworks.
Brief biography
I am originally from Lahore, Pakistan. I have a PhD. degree in Sociology from South Dakota State University.
My research interests include studying how transgender persons negotiate mobility in various spaces in Pakistan, such as urban public spaces, private institutions, and familial domains. I study the violence against transgender people in these spaces and how transgender people respond and navigate these spaces.
My teaching interests also revolve around themes of decolonization, with a special focus on gender, promoting an understanding of marginalized identities within their own cultural frameworks.
I currently serve as the Equity Liaison at Race, Gender and Sexuality Studies Department.
I am a trained vocalist in Pakistani (Hindustani) classical music tradition, and perform in concerts frequently. I use interdisciplinary approaches in collaborating with the music programs, to create global cultural consciousness among students.
I am also a member for the City of La Crosse Arts Board.
Current courses at UWL
RGS 100: Race Gender and Sexuality, and Class
RGS 310: Topics in Queer Studies- Decolonizing Sexual and Gender Identities
Career
Teaching history
SOC 100: Introduction to Sociology
SOC 150: Social Problems