Posted 9:32 a.m. Tuesday, May 9, 2023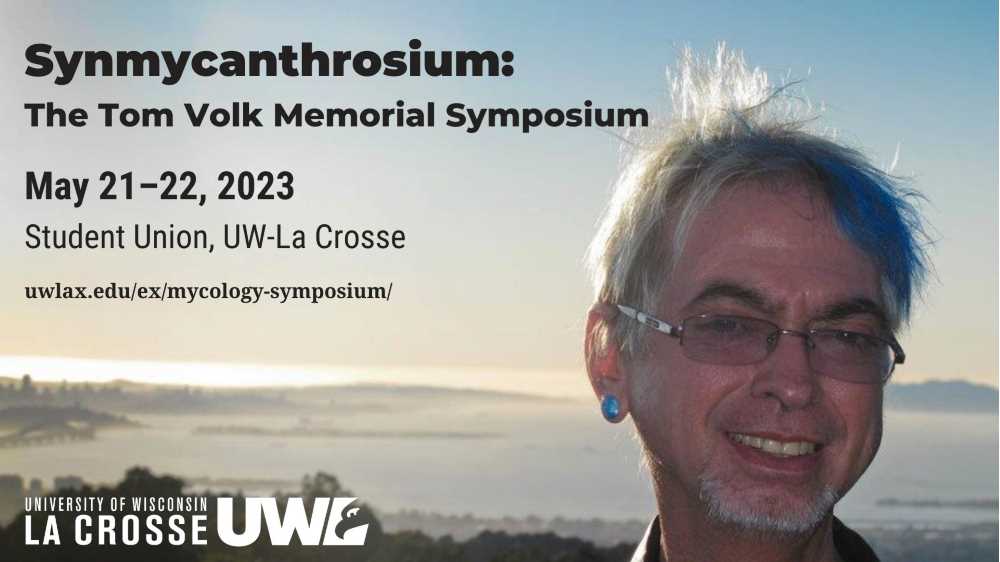 Celebrating the life and legacy of Professor Tom Volk
The UW-La Crosse campus community is invited to celebrate the life and legacy of Tom Volk.
Volk, a longtime faculty member in the Biology Department, was known for his exceptional teaching and mentorship, his vibrant style and personality, and the dignity he displayed while navigating numerous health problems.
Known as the professor with two hearts following a heart transplant in 2006, Volk passed away in November 2022 at age 63.
In celebration of Volk's scientific legacy, the Biology Department is hosting a symposium on campus May 21-22. In keeping with Volk's appreciation for scientific terminology, the event has been titled, "Synmycanthrosium: the 'together-fungus-people-place.' "
The goal, organizers say, is to build upon Volk's legacy of bringing together people who are inspired by his work and his example, and who are united by a love of fungi.
Those planning to attend are asked to register online.
"Dr. Volk was truly a world-renowned scientist right here at UWL — a mycological rock star with an international audience," says Michael Abler, chair of the Biology Department. "Students were devoted to him. Many would sign up for courses regardless of the topic just to have class with Dr. Volk. He was a guide for the students in his classroom, and there was no one better."
Learn more about the "Synmycanthrosium" and share your favorite memories of Dr. Volk.