Posted 11:03 a.m. Friday, April 7, 2023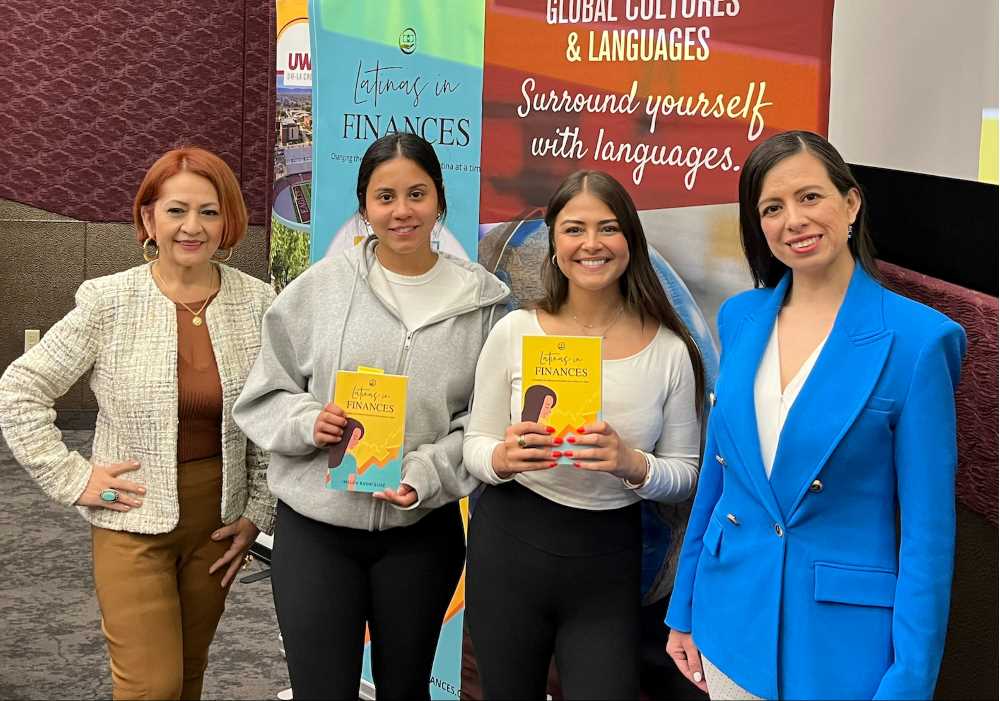 Students inspired by Latina leaders' stories of growth from failures in the business world
By Antonio Martin Gomez
Latinas are underrepresented in well-paying management, business, and financial operations occupations, according to the AAUW Latina Initiative.
Women who work in these occupations:
One in five are white women
One in eight are Latina women
Statistics like this motivated UWL Assistant Professor Antonio Martin Gomez to bring Book Authors Mary Buitrón and Glenda Alvarado to UW-La Crosse on Monday, March 20. The two Latina women financial business leaders are co-authors of the book, "Latinas in Finances."
The book's main author, Imelda Rodriguez, sees the book as a movement to empower other Latinas. It includes a compilation of eighteen testimonies of Latinas working as business consultants, insurance brokers, tax professionals, financial coaches and real estate investors, attorneys, and agents based in Illinois. Each of the contributing authors narrate how they built their careers while facing a variety of adversities including language barriers, and how they achieved success while working in various occupations. A donated copy of the book is now available at UWL's Murphy Library.
Gomez organized a author presentation as part of one of his classes, SPA 371: Business Spanish, a requirement of the Certificate of Spanish for Business and Organizations. Students in the class shared their insights and inspiration from the presentation.
"One aspect of their personality that resonated with me was their mindsets. Both gave examples of previous failures and how they allowed them to grow instead of bringing them down," says UWL student Sofia Mendoza, an International Business major. "They said to 'take weaknesses and turn them into strengths,' which I will take with me as I enter the workforce post-graduation."
"In the future, I definitely see myself as Mary or Glenda as I also migrated to the U.S. from Mexico and am hoping to begin my career in Chicago post-graduation. With my career, I hope that I am able to help other Latines have an opportunity in the U.S. like Glenda, Mary, and myself," says Gabriela Nejapa Jansen, a Communication Studies Major with Interpersonal Communication Emphasis.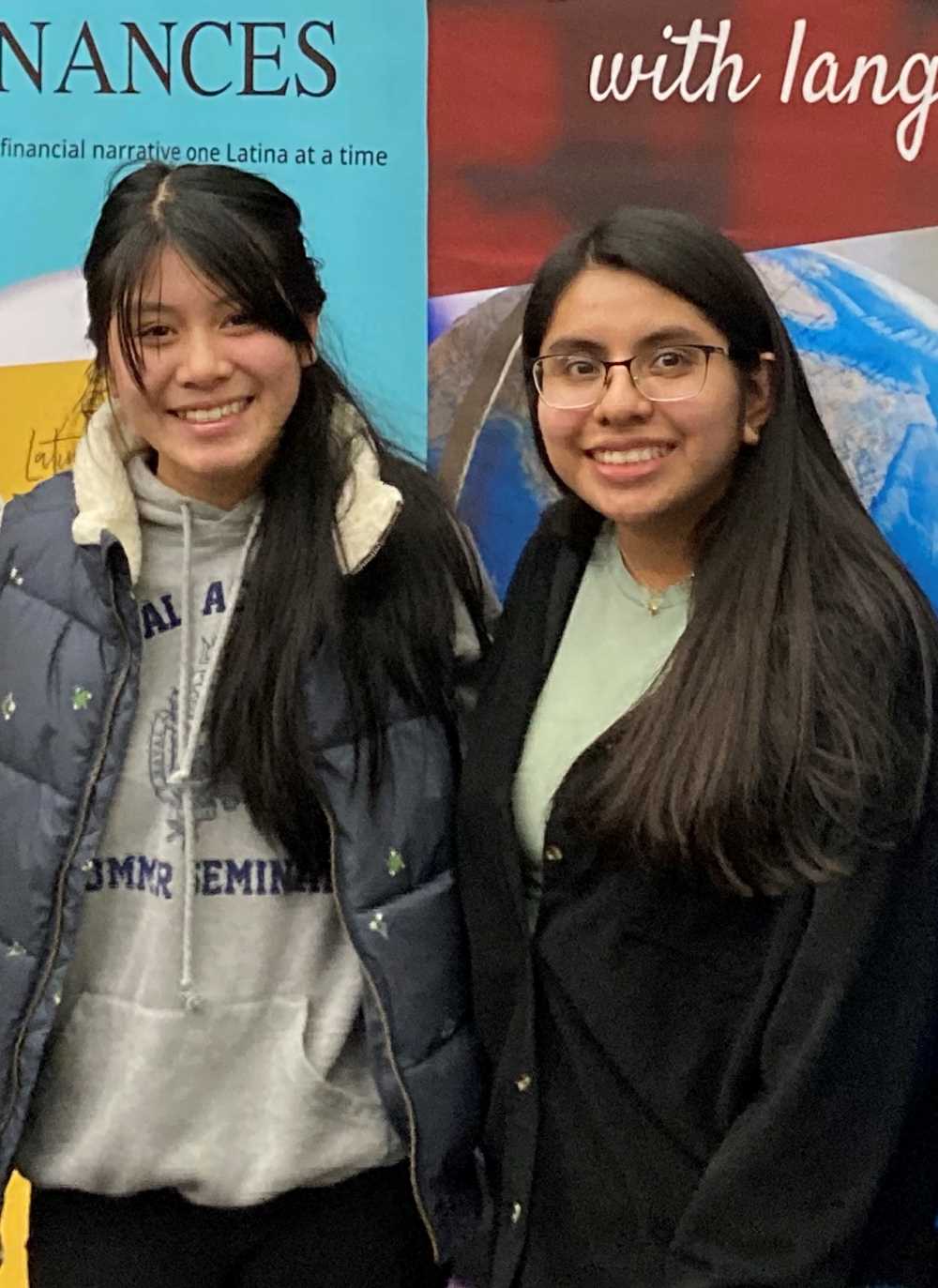 Esbeidy Guevara, who is completing a double major in international business and management, said the story of Mary helping Salvadorians to find a house was thought-provoking. "She did not just listen to their stories but made something out of it. She changed jobs that did not accept her over and over again, without giving up. This resonates with my identity as a woman, a person of color, a child of immigrant raised to connect with many communities."
Viviana Cheng, a double major in psychology and in Spanish, expressed that she hopes to become a persistent and confident woman like Mary and Glenda: "My goal in life is to create opportunities whether it is in schools or mentally for the Latin American community, just like Mary and Glenda you are more capable than you think."
Students were particularly interested in Mary and Glenda's reactions when they were told "no" throughout their careers. Mary responded that she found comfort in knowing that all she was doing was helping others in a more vulnerable situation. Her book chapter ends with these words: "To the Latina women who want to enter the world of finance and real estate, we must not be intimidated. On the contrary, we should hold our heads high, carry our roots with pride, and above all, continue to prepare ourselves day by day."
For Glenda, faith has helped her to overcome obstacles. She reminds us to "Let love always be that great and powerful reason that pushes you to reach places that you never thought you could reach. Stay thankful, because even in our days of darkness, God always gives us a reason to smile and keep living."
"I think it's necessary that our students in general and Latine students, in particular, are inspired by other women leaders in their careers. The stories of Mary and Glenda show us how resilient and powerful Latina women are, and that the road to success is paved with difficulties and mistakes. The perseverance of these women is truly motivating," says Martin Gomez.
The authors also donated a copy of "Latinas in Finances" to UWL Murphy Library. Mary and Glenda were grateful to be invited to UWL and wish all the best to our students. Gomez thanks Mary and Glenda for sharing their stories and congratulates them and the rest of the contributing authors for sharing their stories of struggles and success.