Chemistry
program
Undergrad major Undergrad minor Teaching/Certification
Discover new medications, monitor pollution, or meet the demand for energy-producing fuels.
Chemistry is great foundation for a wide range of career opportunities.
Chemistry education at UWL blends technical, hands-on research experience using modern equipment with practical skill development. Students are immersed in the process of science — designing experiments, collecting data and presenting results. They also learn soft skills to thrive in the workplace such as teamwork, communication and problem solving.
UWL offered an exceptional undergraduate experience. Both the college of science and business had great courses and professors who drove engaging classes.
Elyse Sorenson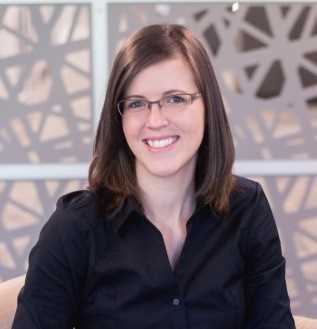 What can you do with a chemistry degree?
Career possibilities in chemistry are wide ranging. They include positions in industry, research, education, engineering, health professions, public service and more. See industries with the highest concentrations of chemists. Even in times when unemployment rates are high, the chemist remains one of the most highly sought after and employed scientists. The American Chemical Society (ACS) College to Career page is a great resource to explore careers in chemistry. Also see the ACS page dedicated to Chemists in the Real World. Chemistry-related occupations and chemistry-related industries are projected to grow in the state, according to the Department of Workforce Development.
Careers in chemistry
Entry level
Analysis/testing as a laboratory chemist or biochemist
Management trainee
Pollution control
Production control
Quality assurance chemist
Research technician
Sales representative
High school science teacher (with teacher certification)
Advanced
Chief project chemist or biochemist
Director of research and development
Industrial administrator
Plant manager
Production control manager
Research and development chemist or biochemist
Chemistry definition
Chemistry is the study of substances, their properties, energies, the ways they interact and combine and change. Traditionally, chemistry has been broken into five main sub-disciplines: Organic, Analytical, Physical, Inorganic, and Biochemistry. The field also includes a variety of applied disciplines. Chemistry is often referred to as the central science because it joins together physics and mathematics, biology and medicine, and the earth and environmental sciences.
What distinguishes UWL's chemistry program?
Student scholarships available
The Department of Chemistry and Biochemistry is able to award more than $30,000 in student scholarships annually to support returning undergraduate students in the major and graduates of the program who are entering a professional program in the basic sciences and/or health professions. Learn more about Chemistry scholarship opportunities.
Undergraduate research opportunities
Students have numerous opportunities to get involved in cutting-edge chemical, biochemical, and educational undergraduate research projects. In 2019-20, the Chemistry Department had the highest percentage of students participating in undergraduate research at UW-La Crosse. Learn about the research interests of faculty.
Co-author with faculty
Students routinely co-author professional presentations ​and publications with chemistry faculty members. Students often present their research at regional and national meetings.
Hands-on with high-end instruments
Preparation with technical and soft skills
Students are given broad preparation with both technical and soft skills. This leads to graduates who are flexible and creative problem solvers who can adapt and thrive as their career advances.