Posted 9:59 a.m. Thursday, July 15, 2021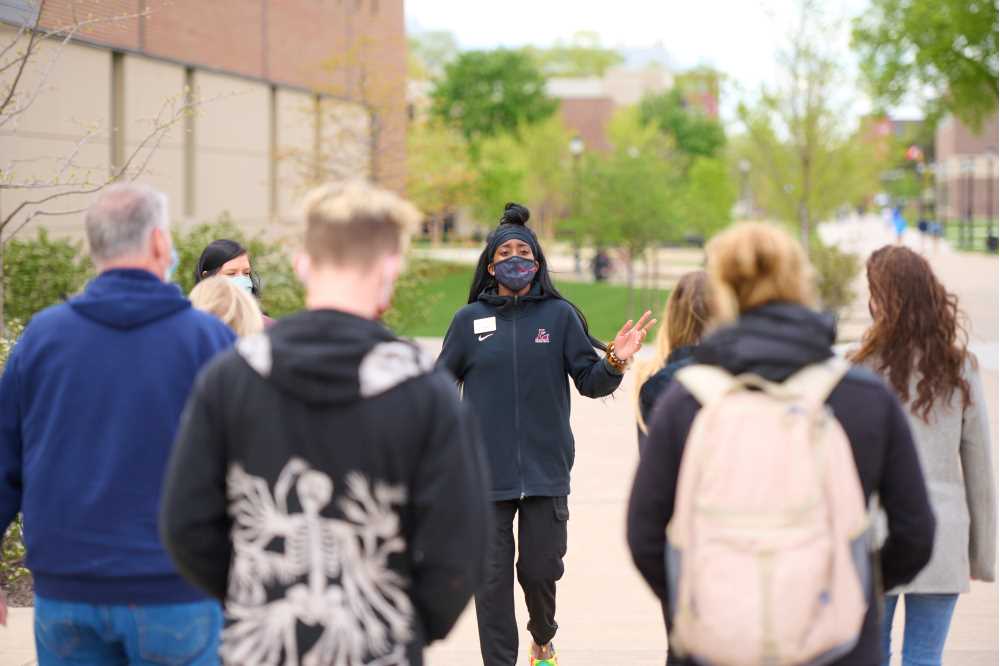 Thirty-four questions to help guide discussions during your college search
College visits are your chance to dive beyond college websites and glossy images in viewbooks to get a sense of what campus is really like from the people living there. While many campuses now have virtual tour options, many colleges will recommend coming to campus to meet people in person. On some campuses — like UW-La Crosse — you can expect to have a student guiding your campus tour. You will also meet other current students and Admissions staff throughout your visit. Try to get a conversation going and hear firsthand about the place you could be headed for the next several years.
Here are some questions to ask, crowd sourced from UWL students, faculty and staff.
Questions about academics:
What is the student-to-faculty ratio?
Who will be teaching my classes — professors or teaching assistants?
How will your university help me if I don't know my major?
How hard is it to connect with professors outside of class?
Where can students get help if struggling in courses?
What kind of opportunities are there for undergraduates to do research?
How would you describe your professors?
What career-related help can I find on campus?
Questions about student life:
What does the campus look like on the weekends? Do people stay and find things to do? Or does it empty out?
Who are some of the staff on campus who have been helpful mentors to you?
Who do you seek out when you are struggling personally? Who is available?
If I have an underlying health issue, who should I contact on campus?
Is there a place on campus to help improve my time management and/or study skills?
Does the university have clubs and/or offices for people with disabilities, first-generation students, people of color, LGBTQI+ students, veterans or returning adults?
What can students do in their free time nearby?
How far away is downtown, restaurants, recreation spaces, etc.?
Is there a place to work out/recreate on campus?
Where are the best places to get food as part of the meal plan?
Where are the best places to get food off campus?
What kind of clubs and activities are on campus?
Questions about residence life:
Did you get to pick your roommate?
How many years do I need to live in the residence halls?
What is provided in the dorm room, besides the bed? Is there a fridge? Is there a loft?
If I want to loft my bed, do I have to rent on?
Is there a health center for students and how can I access it?
Is there a counseling center for students and is there a fee to use it?
Questions about finances:
Are there scholarships available?
Are there opportunities for students to work on campus? How easy is it to get a campus job? What are they like?
Is there financial aid available for students who study abroad?
What is the cost to attend - tuition/room/board?
Questions about safety:
Do you feel safe on campus?
Do you feel safe in the area around campus?
Is there a credentialed police force on campus or a campus safety team?
What does the Annual Security Report look like? (Every campus must post their Annual Security Report)
Check out more tips for college prep, such as "How to write a college essay."