Posted 7:54 a.m. Monday, Dec. 7, 2020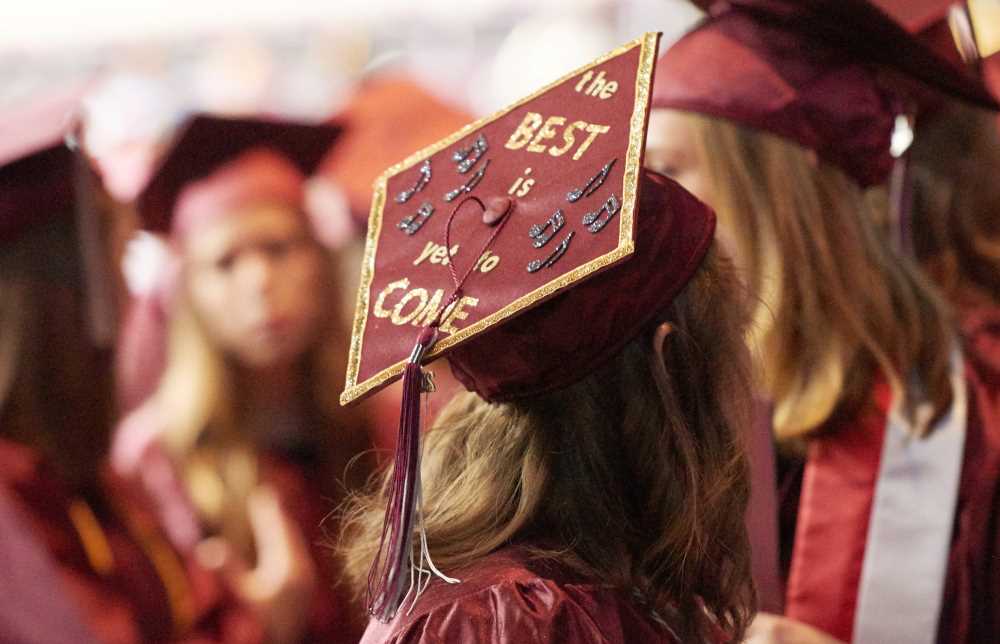 8 ways to make your big day extra special — even at a distance
You've put in the hard work, and now it's time to celebrate! While the coronavirus has meant the cancellation of many in-person gatherings for commencement, graduates can still find creative ways to keep the pomp in these new, pandemic circumstances.
1. Encourage others to watch your video ceremony.
Will your school offer an online option for a commencement ceremony with speakers and music as UWL did for the spring 2020 commencement celebration? UWL is planning another online commencement celebration for fall 2020 to go live Sunday, Dec. 20. When the events go live, share the link for your graduation festivities with family and friends. If they are outside your household, use text messages, social media or phone calls to share your feelings as you watch.
2. Dress up!
Although you aren't walking across the stage in person, it's still fun to dress up for this important milestone. If you are ordering commencement regalia, wear it on your big day and take photos. Some schools will encourage you to share your photo and/or words of encouragement with others before or after the ceremony. UWL is encouraging students to "sign the yearbook" leading up to commencement.
3. Host a virtual party.
Pick a time and date to set up a virtual celebration. Many options are available to meet up online for free such as Zoom or Google Hangouts. Invite close friends and family. Take time to reflect on your school years and plans. Play a game of trivia where you quiz family and friends with questions about your life. When you meet, liven up the party by adding a virtual background matching your party theme or school. See UWL-themed background options.
4. Share your big accomplishments on social!
Along with posting pictures in your caps and gowns, use your school's frames, filters, badges and stickers for an added element of fun! Family members: Do you want to brag about your graduate's accomplishments, too? Make sure to check out what your school is offering – there may even be options for you! Don't forget to tag your school on social so they can also help spread the good news! Check out UWL's commencement social media page to share your UWL graduation pride.
5. Stage a drive-by parade.
Send friends or relatives a specific time to step outside the house and wave as you swing by in your car. Decorate your vehicle with signs and streamers. Wear your grad regalia. Or honor graduates by asking others to drive by their home sharing signs, waves and well wishes.
6. Get crafty with school colors.
Use your school colors and other templates they may have to design and create your own decorations for your home, yard signs or embellish your graduation cap.
7. Display photo memories.
Create and share a photo slideshow from your years of school with family and friends. Or, make one out of printed photos using a clothesline and clothes pins.
8. Explore what it means to be an alum.
You may physically move after graduation, but your school will always be a second home. At UWL, the Alumni Association keeps those campus community connections going strong after graduation. Learn how to become an Alumni Association member for $20.20, get a class t-shirt and more.