Welcome to your online commencement information resource at the University of Wisconsin-La Crosse. Here you will find a wealth of information, helpful tips and most of the commonly sought after items.
You will receive emails regarding commencement details as early as October 2019 if you have filed your intent to graduate in WINGS. If you can't find what you're looking for, please contact us.
2019 Winter Commencement
Sunday, December 15, 2019
La Crosse Center
300 Harborview Plaza
La Crosse, WI 54601
The ceremony begins at 11 a.m. and includes graduates from:
School of Education [including EC-MC; MC-EA; STEP (English, History, Social Studies); World Language Education; Art Education; Music Education; STEP (Math, Biology, Chemistry, Physics); PETE; School Health Education]

;

College of Business Administration;


College of Arts, Social Sciences, and Humanities;

College of Science and Health
Doors to the La Crosse Center will open at 9:30 a.m.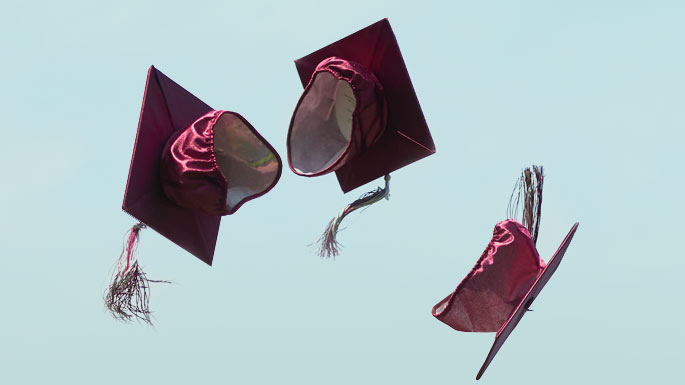 First Destination Survey
Take the survey!
Please tell us about your post-graduate career plans. Takes less than 5 minutes and is completely confidential.
Still looking?
Still in need of any job search/grad school?
Career services is available to help you as you navigate the process of job searching or applying to graduate school.