This program has a competitive admissions process. Please review the minimum requirements listed below prior to applying. Candidates who do not meet the minimum requirements and do not request special consideration will not be considered for admission.
*Starting with the 2022-2023 application cycle, there is no GRE requirement for this program.
Degree

expanding section
Applicants must have completed a Bachelor's degree (in any degree area) prior to starting the program.
Prerequisite coursework

expanding section
Human Anatomy (1 semester) AND Human Physiology (1 semester)
OR Human Anatomy & Physiology (2 semester sequence)

200 level or above

UWL courses: BIO 312 & 313
The two courses must each contain a lab component and curriculum must cover the majority of the following: comprehensive physiological principles, membrane physiology, body fluid compartments, fluid & electrolyte balance, systems of the human body (skeletal, muscular, nervous, cardiovascular, respiratory, digestive, endocrine, reproductive, & urinary).
---
Physics (1 semester)

Curricular requirements:

Math based

Examination of concepts using algebra & trigonometry, or calculus

Include a majority of the following concepts:

Matter, motion, energy, thermodynamics, waves, light, & electricity

Biomechanics coursework is not an acceptable substitute
UWL courses: PHY 103 or 104
---
Statistics OR Principles of Research (1 semester)

Curricular requirements:

Descriptive statistics, binomial and normal distributions, estimation, hypothesis testing, and introduction to Z, T, F, chi-square test statistics, computer use, and statistics software

UWL courses: STAT 145
Life Span Development OR Developmental Psychology (1 semester)

Curricular requirements:

Emphasis on historical, theoretical, & methodological approaches to human development across the lifespan
Psychological principles, concepts, and historical/recent research in various areas (i.e., prenatal, cognitive, language, social/emotional, and physical development)

UWL courses: PSY 210 or PSY 212
---
Abnormal Psychology (1 semester)

Curricular requirements:

Clinical descriptions, bio-psychosocial causes and associated treatments of psychological disorders with special emphasis on mood & anxiety disorders, schizophrenia, and assessment/diagnosis

UWL course: PSY 204 or PSY 304
---
Sociology OR Anthropology (1 semester)

Curricular requirements:

Role of socio-cultural, socioeconomic, & diversity factors and lifestyle choices in contemporary society

UWL course: any SOC or ANT course
Medical Terminology (1 semester)

UWL courses: HP 150, CHE 460, or RTH 355
The following tables list equivalent courses offered by many Midwest institutions:
Prerequisite course completion timeline
You may apply to the program while completing prerequisite work. However, all prerequisite courses must be completed prior to beginning the program.
Prerequisite science & math courses (Anatomy & Physiology, Physics, & Stats) must be completed within 7 years of application to program. All other prerequisite courses must be completed within 10 years of application.
Advanced Placement (AP) credit
The program accepts AP credit with an official undergraduate transcript listing the specific credits/courses for which AP credit was granted, an AP exam score alone is insufficient for satisfaction of prerequisite requirements.
Graduate level transfer credits & advanced program placement
Transfer credits from other OT programs are not accepted

Due to the tight sequencing and integration of the curriculum we do not accept didactic or clinical credits from other institutions
Students must complete the entire OT curriculum at UWL

Advanced placement is not available

Students must complete the entire OT curriculum at UWL, regardless of background, education and experience
Questions regarding prerequisite coursework?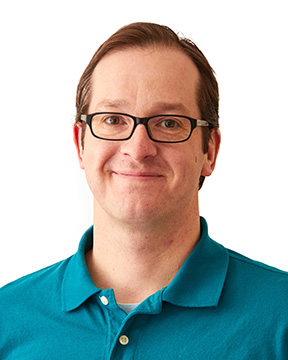 Information to include in your email:

Course number
Course description
Institution at which the course was completed
Grade point average

expanding section
3.00 minimum cumulative GPA required
Specific requirements for prerequisite coursework

Minimum grade of "C"

No more than two "C" grades in prerequisite coursework will be accepted
GPA is calculated on a 4 point scale by OTCAS. Applicants not meeting GPA requirement are ineligible for admission and will be removed from consideration.
A felony charge may affect your ability to obtain fieldwork placements and/or sit for the board examination.