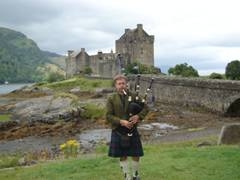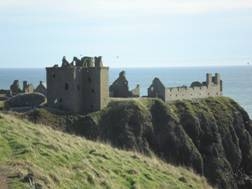 The Occupational Therapy program at UW-La Crosse (UWL) is very pleased to offer an opportunity for students to participate in an international occupational therapy experience. UWL has developed rewarding relationships with the Robert Gordon University (RGU) in Aberdeen, Scotland and England's University of Brighton (UB). During the spring semester students in both the 1st and 2nd year of the program may elect to take OT 723: International Perspectives in Occupational Therapy course. This course is taught by Robin McCannon OTR/MS, associate clinical professor in the Occupational Therapy Program at UWL, David Robertson OTR/MS, lecturer at RGU, and Heidi von Kurthy MSc BSc OT Cert Ed, senior lecturer at UB.
The objectives of this course are three fold:
Students participating in this course develop a better understanding of the health care systems in the US and Scotland, and explore how these health care systems impact occupational therapy service delivery.
Second, the students explore similarities and differences in practice and considered how these differences may be used in their own country to expand the role of occupational therapy.
Lastly, the students had the opportunity to consider cultural similarities and differences.
A unique aspect of this course is the opportunity to participate in a student exchange. 2ndyear UWL students may choose to travel to Aberdeen, Scotland or Brighton, England over their spring break to see first hand similarities and differences in occupational therapy practice and experience life in the United Kingdom (UK). Students participate in various learning activities while in the UK including attending classes with the occupational therapy students, completing job shadowing in the community and participating in cultural events such as visiting castles, museums and socializing with UK students. While in the UK UWL students are hosted by UK students which provide an insight into the daily life of a university student in the UK. The 1st year occupational therapy students can choose to host a UK occupational therapy student from either RGU or BU. These students travel to La Crosse during their spring break and join us in classes, as well as complete job shadowing and participate in cultural activities.
As part of this course, students participate in joint classes via videoconference. During the videoconference sessions, students discuss their cultural experiences and also discuss similarities and differences in occupational therapy practice. Students find it interesting to see how health care systems impact service delivery between the countries and feel there are areas of occupational therapy that can be expanded in both countries.
---
Costs: There are no additional tuition fees to enroll in this course. Students are responsible for funding all expenses incurred to travel to the UK including travel, sight sighting, food and lodging. Students are hosted by UK students during the 1 week learning experience to help decrease costs. Students in previous years estimated their trip cost between $1500-2,000. UWL students may apply for grant support through the Office of International Education (I-Engage Scholarship) to help with the costs associated with this experience. Students applying for the I-Engage scholarship are expected to complete a resume outlining their personal development in four areas: gaining perspective of other cultures, moving outside my comfort zone, exploring leadership opportunities, and furthering cross cultural relationships and communication. Students are also expected to complete a one-page reflection on one of the activities listed in their resume that has had a profound impact on their personal growth. Scholarships awarded range from $250-$2,000. For further details on how to apply for this scholarship, visit the International Education website.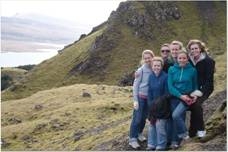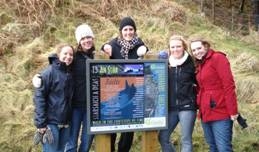 Students have the option of traveling on the weekends while in Scotland. Many UWL students take advantage of this opportunity and travel around the United Kingdom. Many students participate in a Scotland tour the first weekend and a trip to London on the second weekend. However, this is the choice of the traveling students and often changes from semester to semester. Many students have highly recommended these extra cultural opportunities.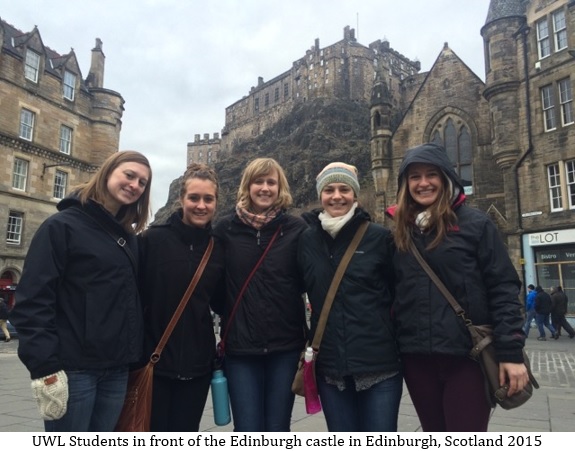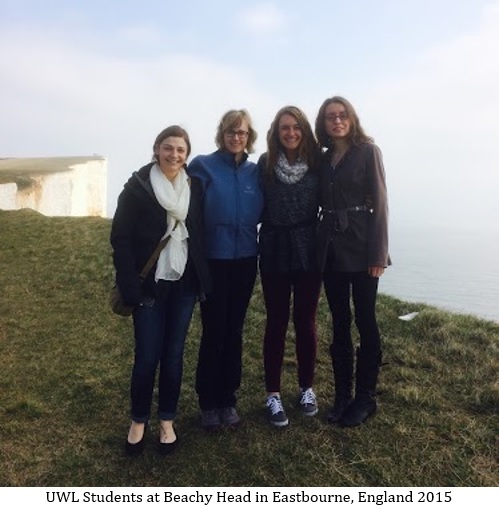 ---
Three day tour of the Scottish Highlands: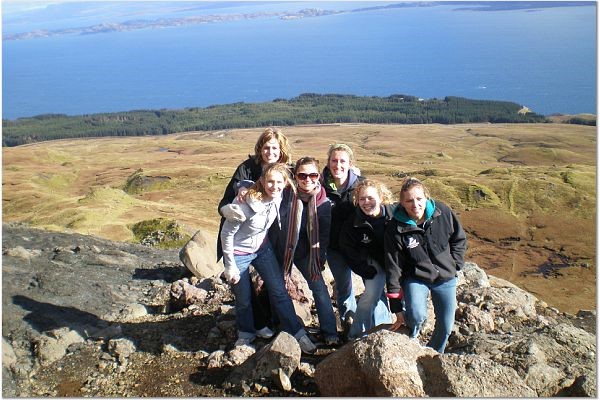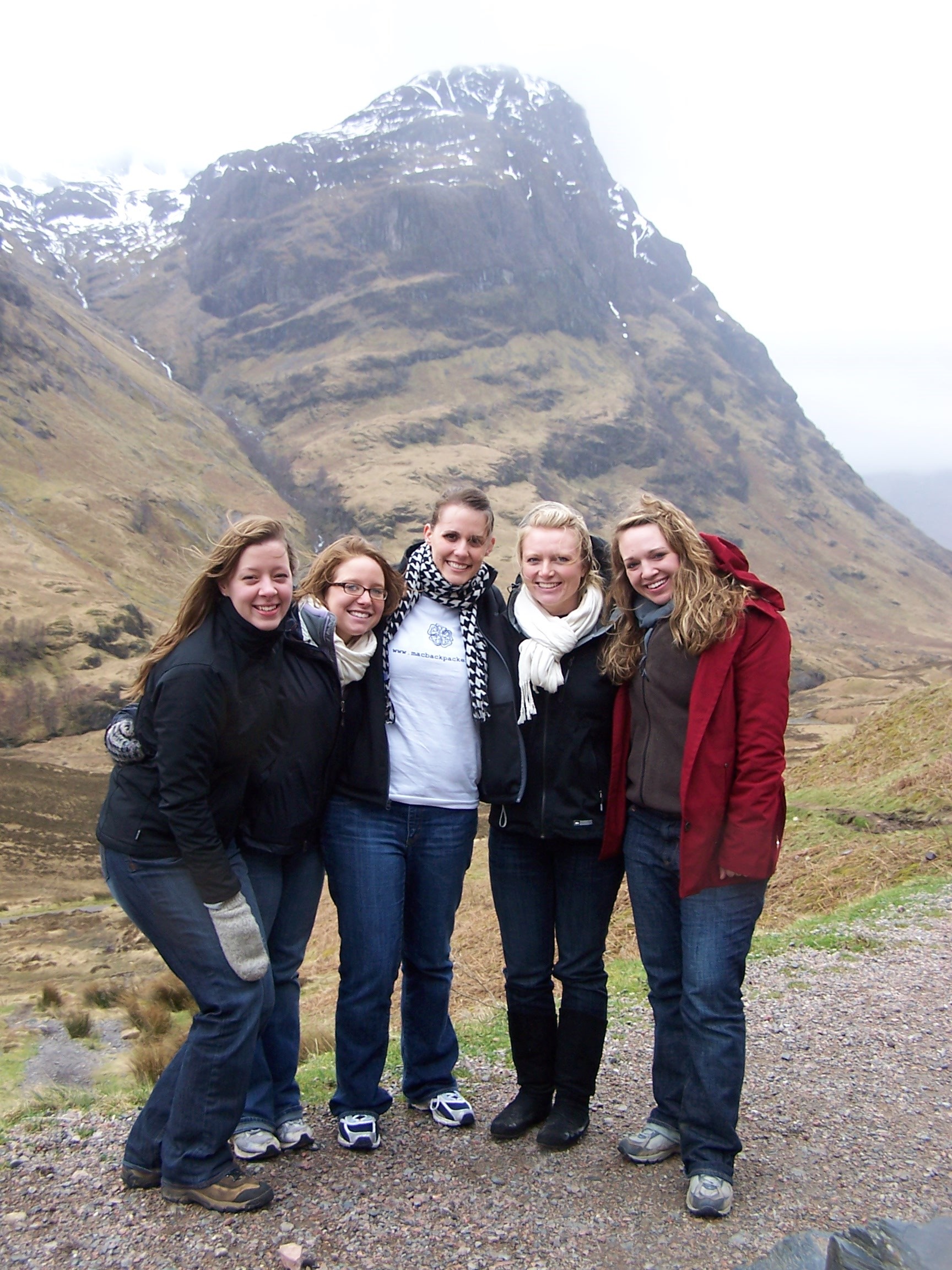 ---
London visit:

UWL traveling students experience a wide variety of job shadowing opportunities while in the UK. Most shadowing occurs around Aberdeen, Scotland while at RGU, or in the London area while at UB. Students have found it helpful to see firsthand the similarities and differences between occupational practices. The practice settings that are often observed in the UK include: acute hospital, community occupational therapy, and mental illness.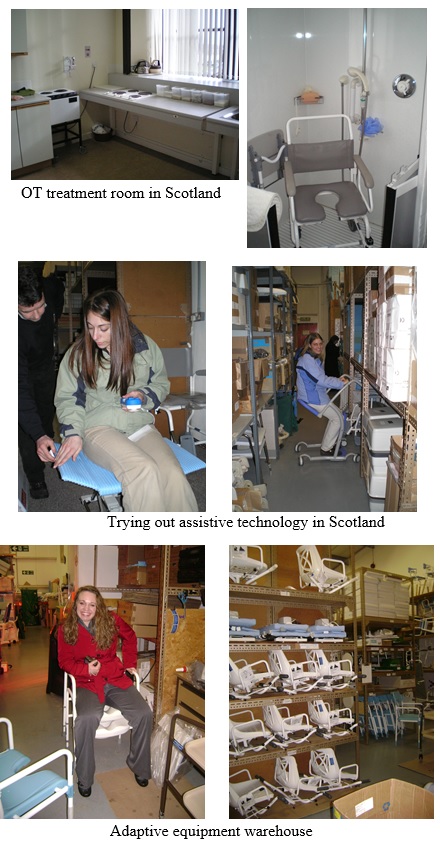 The 1st year occupational therapy students can choose to host a UK occupational therapy student from RGU or UB. This gives the 1st year students the opportunity to gain international occupational therapy knowledge by exploring similarities and differences with the traveling UK students. The students plan social activities in the La Crosse area to provide an opportunity for UK students to experience American culture.