Physical Education Teaching
Going further, doing more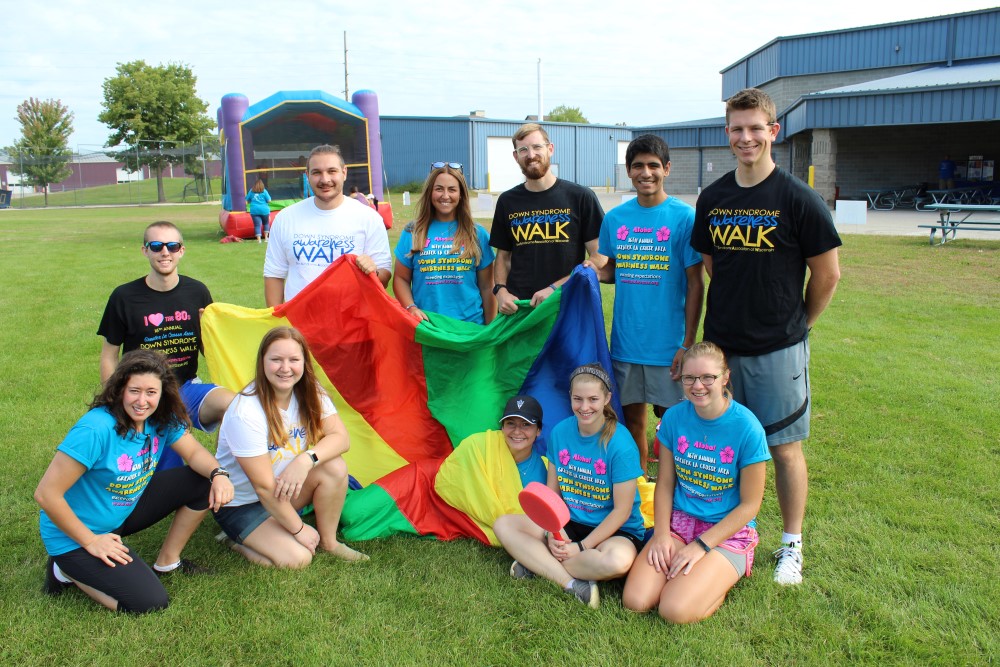 The Physical Education Teaching Graduate program is a practitioner-oriented program for professionals seeking additional expertise in physical education teaching. Emphasis is placed on current national trends and issues throughout the curriculum.
The program offers emphases in Adventure Education and Adapted Physical Education Teaching. Students can also choose not to have an emphasis.
The Adventure Education emphasis is designed as a practitioner-oriented program for physical educators seeking specific expertise in the area of adventure/outdoor pursuits. Assistantships available for Adventure Graduate Students.
The Adapted Physical Education emphasis is designed for educators interested in teaching, leadership, and supervisory roles in adapted physical education
Students may select a thesis or non-thesis option. The thesis option includes courses in research methods and statistics and a six-credit thesis project. The non-thesis option requires a research method and an assessment courses. Students choosing the non-thesis option must also successfully complete a project.
Assistantships are available for qualified students to teach physical education in area schools, in basic physical activity courses at UWL, and for students interested in pursuing graduate study.
Waivers: There are limited waivers for out of state students. These waivers are awarded off set out of state tuition.
Dr. Rachyl Stephenson is the director for the Physical Education Teaching program, Dr. Brock McMullen coordinates the Adapted Physical Education emphasis. Dr. Jenna Starck coordinates the Adventure Education emphasis.
Physical Education Teaching Graduates are Prepared to:

enrich and provide leadership for school physical education curriculum and instructional process

teach/coach in PK-12 settings

teach/coach at the college/university level

pursue advanced degrees in physical education and pedagogy

increase instructional effectiveness

apply research related to effective teaching and instructional program development

lead outdoor adventure trips

direct challenges courses
Physical Education Teaching Graduates Are Employed As:

college/university instructors and coaches

college/university student teacher supervisors

PK-12 department chairpersons

physical education teachers/coaches

adventure guides

ropes course directors
Rolling admissions in this program.