Adventure & Outdoor Pursuits emphasis overview
A page within Physical Education Teaching
Physical Education Teaching with Adventure & Outdoor Pursuits emphasis (MS)
The Physical Education Teaching with Adventure & Outdoor Pursuits emphasis (MS) allows students to specialize in adventure education facilitation, outdoor leadership, and risk management skills. This is a practitioner oriented program for physical educators seeking specific expertise in adventure and outdoor pursuits.
This program focuses on adventure planning and curriculum development in public schools and private businesses.
Previous experiences have included:
Rock climbing - Estes Park, Colorado
Climbing and anchor schools - Devil's Lake State Park and Rocky Mountain National Park areas.
Sea kayaking - Lake Superior
Canoeing - Boundary waters
"If you are not on an adventure, you should be planning one." - Jeff Steffen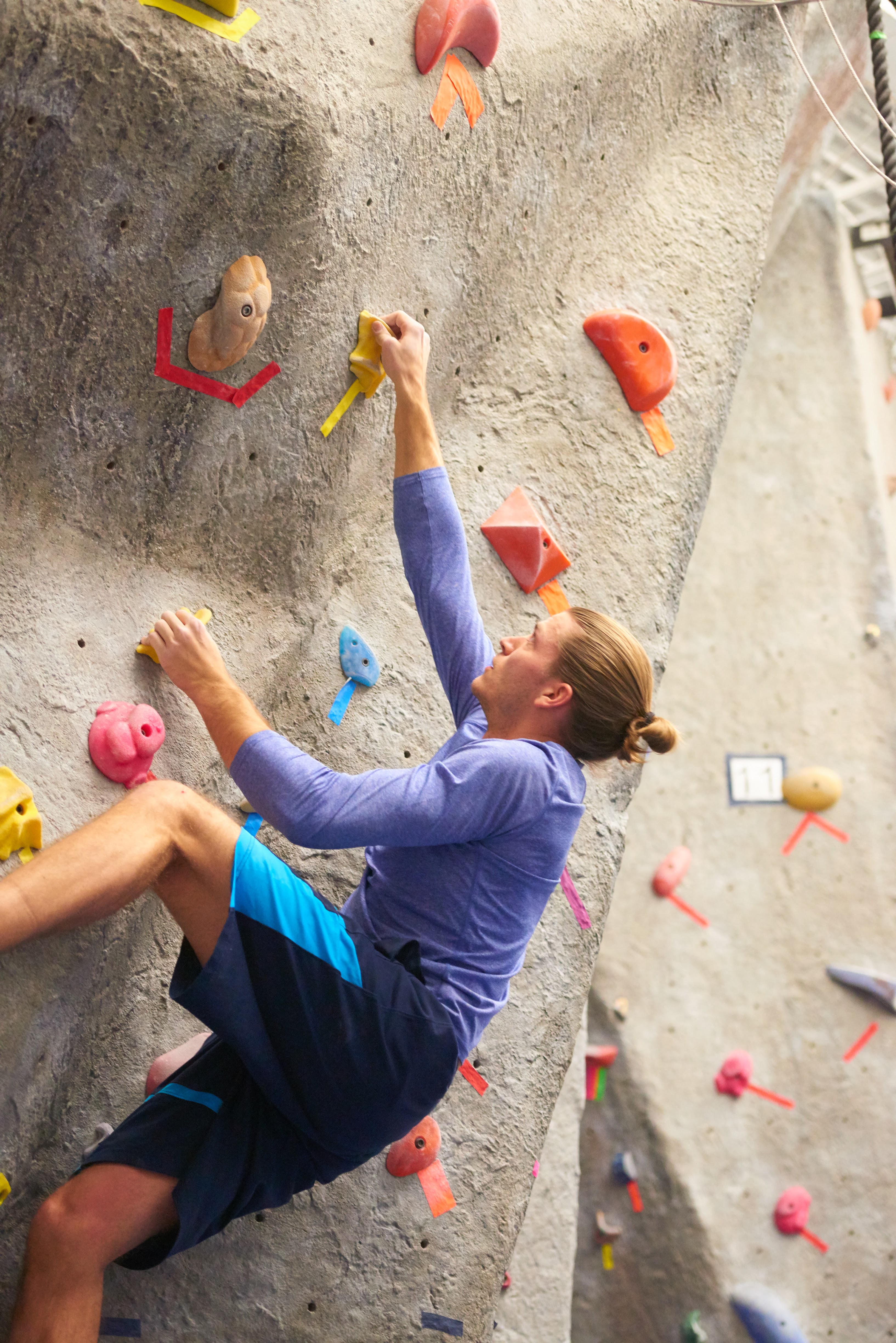 We pride ourselves in finding innovative ways to work with our students to provide this educational opportunity while helping our students manage personal and professional needs. We are proud to offer both in person and distance learning opportunities. The Physical Education Teaching with Adventure & Outdoor Pursuits emphasis (MS) program offers unique opportunities you won't find elsewhere.
Program characteristics:
Strong adventure & outdoor pursuits curriculum

Experiential learning focus

Choose your culminating experience: project, thesis, comprehensive exams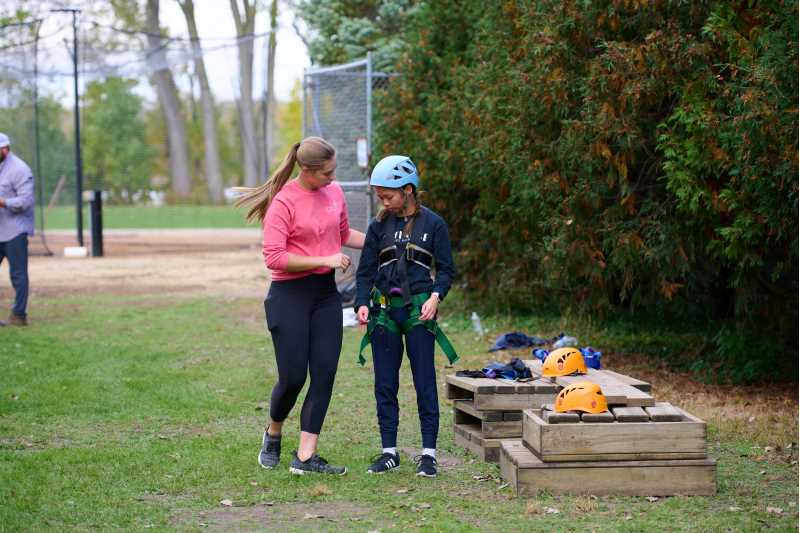 There are a number of funding opportunities available to provide financial assistance for graduate students. Find out more about these options on our program's financial aid information webpage.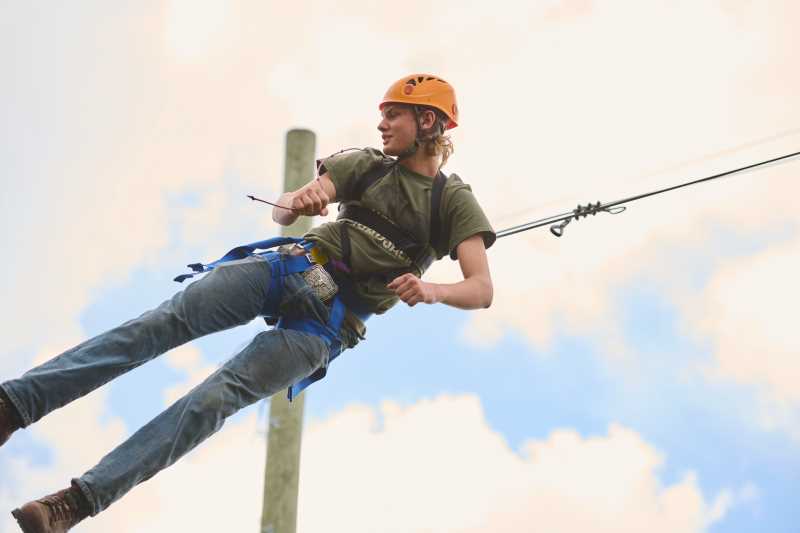 Our 33-36 credit (dependent on culminating experience) program curriculum combines advanced study of general physical education with specialized adventure and outdoor pursuits course work.
Course content includes:
Pedagogy of outdoor physical education

Adventure education for physical educators

Assessment and program evaluation

Curriculum planning and development

Sociocultural issues in physical education

Instructional models and effective instruction

Research methods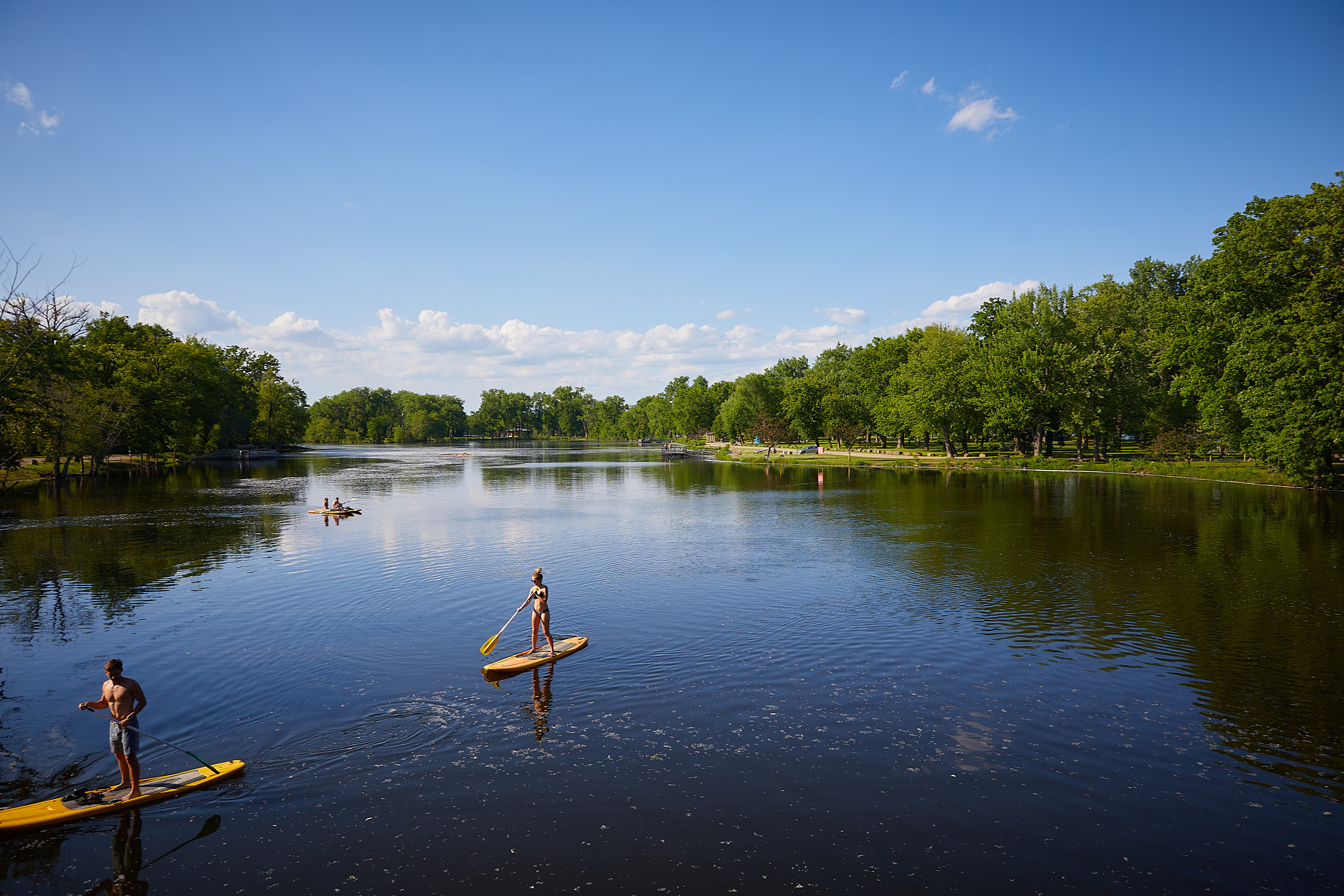 Our hybrid (distance learning) track is now offered to practitioners who are unable to travel to UW - La Crosse for in person coursework on a weekly basis. All but three courses can be taken in an online synchronous setting in the evenings. Three courses that require in person attendance are as follows:
ESS 765 - Offered summer over two weekends (UWL)
ESS 745 - Offered spring over two weekends (UWL and Devil's Lake, WI)
ESS 705 - Offered summer over one week (Estes Park, CO)
Please reach out with more questions about our program!
Hands on experiential learning is an important component of our program. Our students learn by doing!
Experiential learning:
Plan and coordinate field trips for K-12 students within educational settings


Develop challenge course management skills

Complete national ACCT challenge course certification training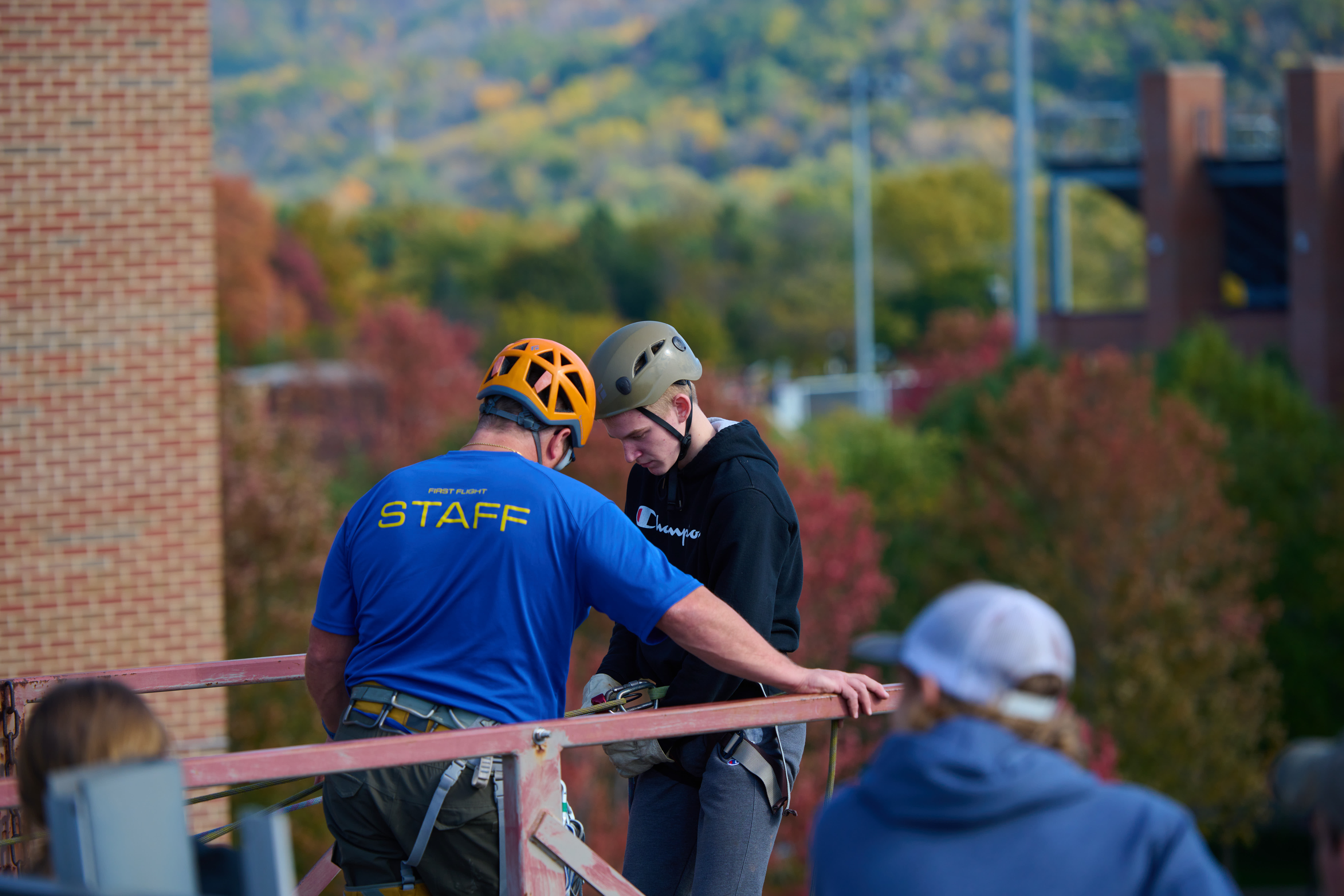 Our students select a thesis or non-thesis option. Thesis students complete courses in research methods and statistics along with a thesis project. Students choosing the non-thesis option complete courses in research methods and assessment in addition to completing a project. The work of a few of our students is highlighted below.
Thesis
Megan Lund
Social and Emotional Learning Outcomes of K-12 Students in an Adventure Education Unit
"Every time I think about my experience with this program, I think simply of how grateful and fortunate I am to be on this journey with this staff and the with others in the program. The knowledge, insights, ideas and conversations shared between us have immediately impacted my teaching practice (and my students) positively! Best decision ever!!"
Thesis
Gabrielle Strittmater
Perceptions of Resilience: An Exploration into the Impact of Perceived and Actual Risk
"The adventure emphasis provides countless experiences that enhance your education. These opportunities foster development of facilitation skills and encourage discourse. Instructors and peers are supportive, and authenticity is celebrated."
Graduate Project
Josh Thomas
Physical Educators' Practical Guide for Navigating Standards Based Grading (co-author, Amy Mandardt)
"The pedagogical instruction as well as the experiences while obtaining my master's in physical education have been phenomenally helpful to my teaching career. The professors in my program are world-class educators as well as first class people. This program has been entirely a positive experience and I would recommend it to everyone."
Our graduates provide an important area of expertise for the school districts and businesses in which they work. Here are just a few of the contributions they are making in the professional world.
Providing leadership in challenge course development and management
Coordinating adventure trip planning
Adventure and outdoor pursuits curriculum development in PK-12 environments and private businesses
Implementing evidence-based teaching strategies
Coaching in school and community-based sport programs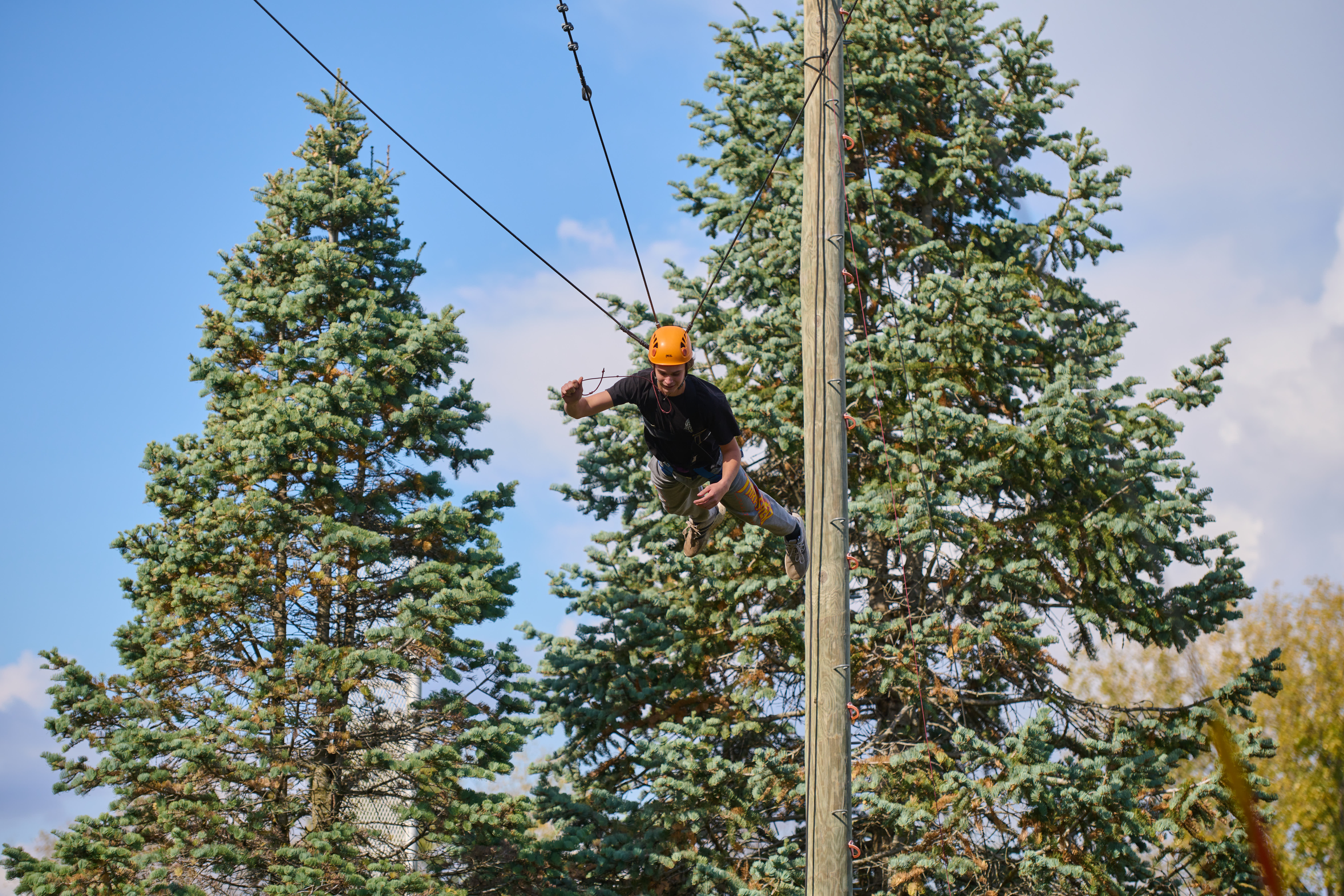 Contact our Adventure & Outdoor Pursuits emphasis coordinator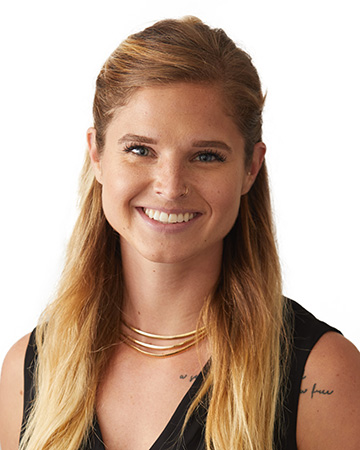 Jenna Starck
Profile
of Jenna Starck
Assistant Professor
219 Mitchell Hall
jstarck@uwlax.edu
608.785.6535
Specialty areas:
Graduate Program Director - Physical Education Teaching
Adventure Education/Outdoor Pursuits Emphasis Director
Research Interests: Assessment, Adventure Education and Outdoor Pursuits, and Occupational Socialization Theory