Doctoral Students in Physical Therapy have a unique opportunity in their second year of study to complete a research practicum (PTS 742). This pairs them with a faculty mentor for research. Students choose a faculty mentor and work on a project during this two semester course. Some of these projects go on to publication or presentation at the state or even national level. Examples of some of these published works are available through the La Crosse Institute for Movement Science (LIMS) website or recent publications.
Wisconsin Physical Therapy Association
First Place Award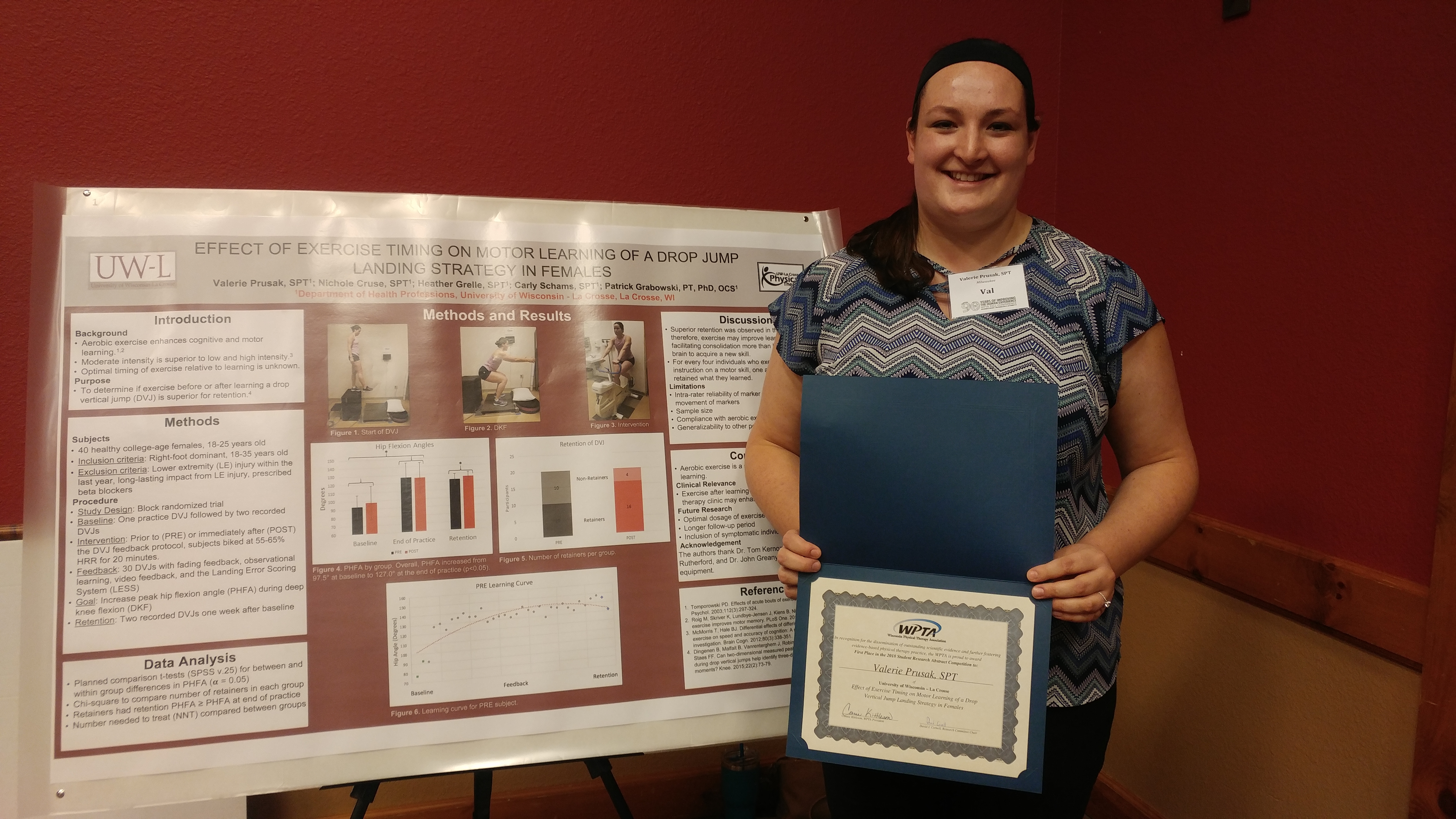 Celebration of Research 2018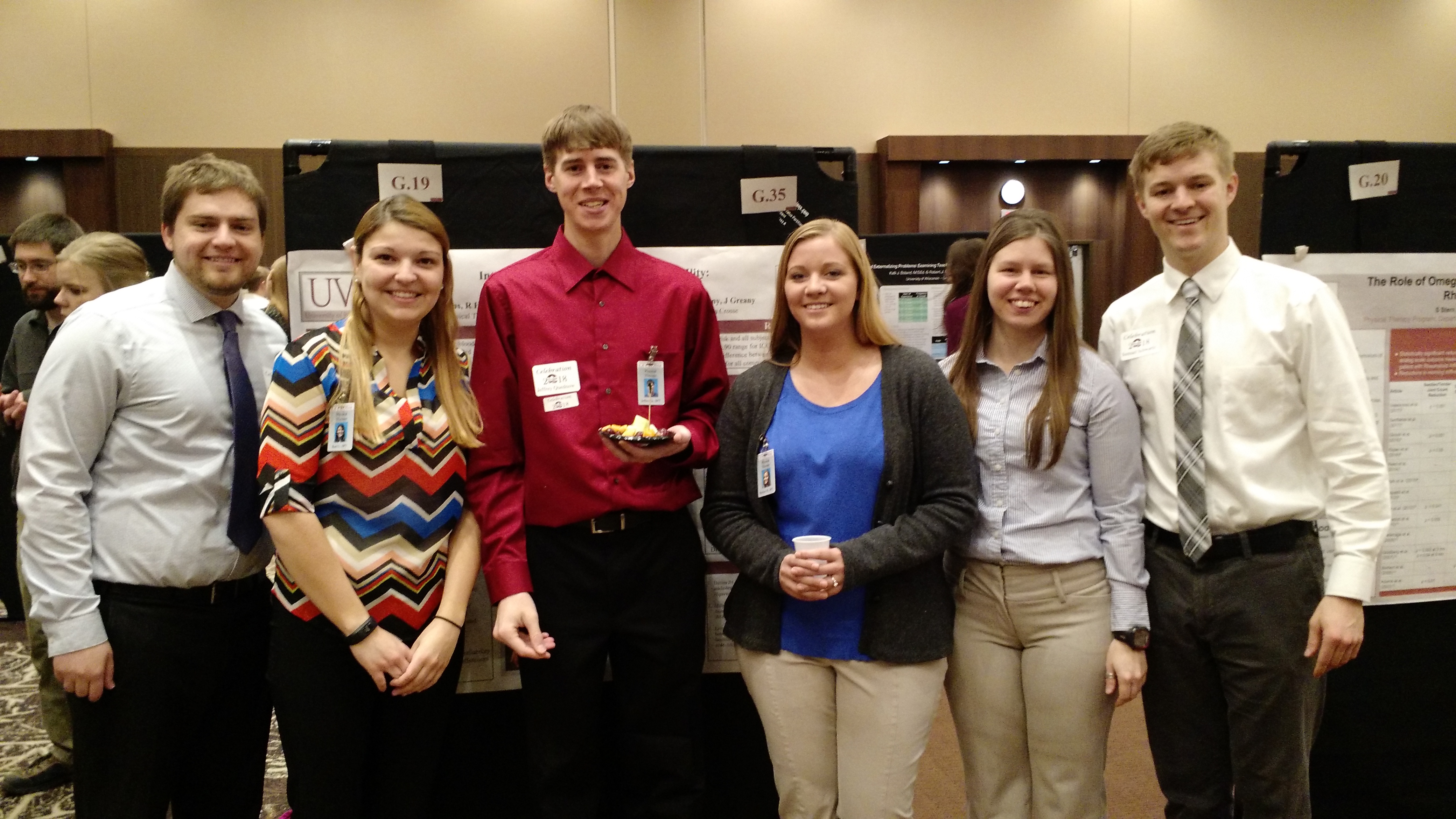 Intratester Reliability of the Dopplex Ability: An Automatic Ankle-Brachial Index Measuring Instrument
K. Gittens, SPT; R. Holewinski, SPT; K. Kotzer, SPT; R. Menos, SPT; J. Quednow, SPT; S. Schwartz, SPT; K. Greany, PhD, RD; J. Greany, PhD, PT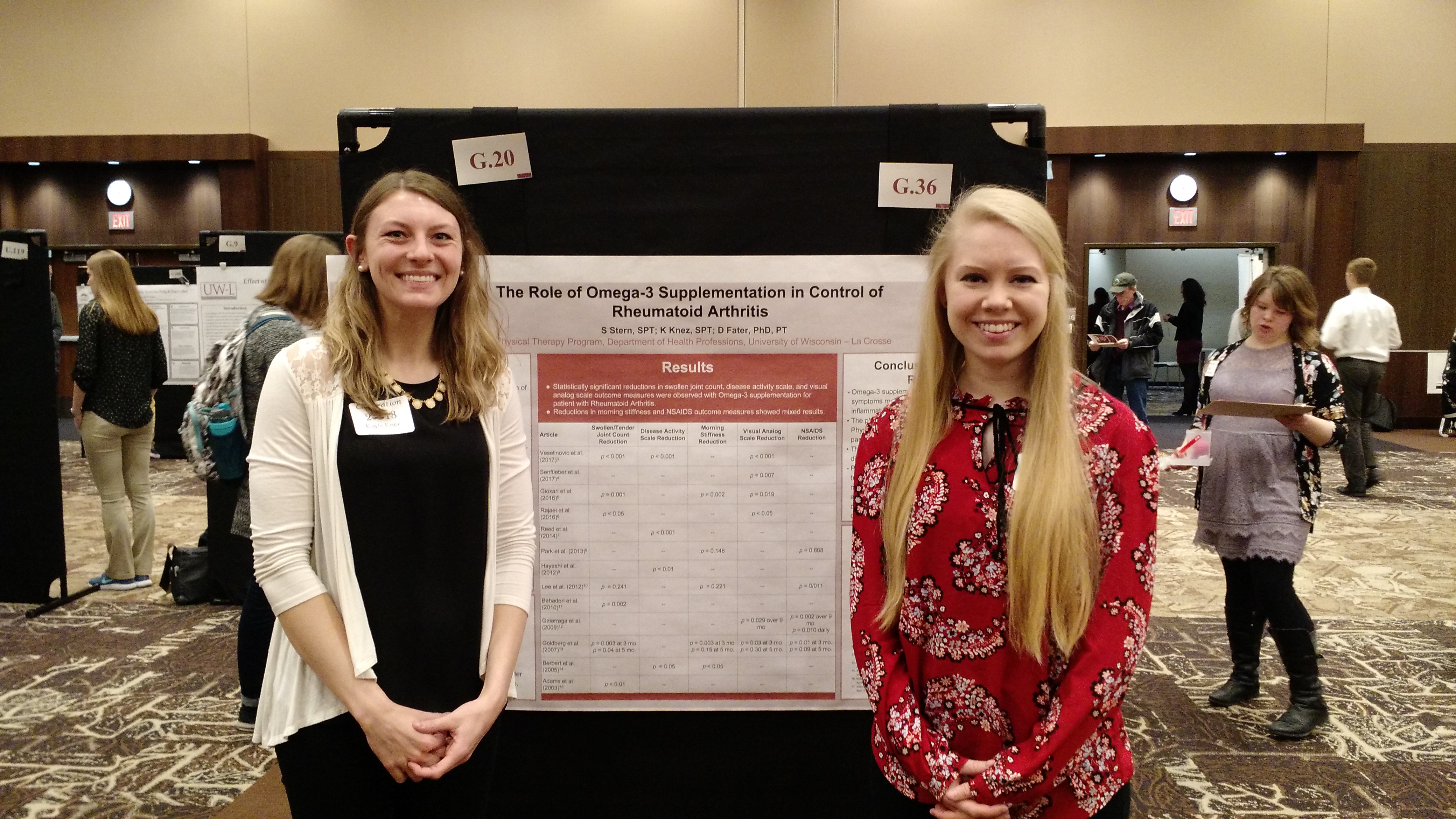 The Role of Omega-3 Supplementation in Control of Rheumatoid Arthritis
S. Stern, SPT; K. Knez, SPT; D. Fater, PhD, PT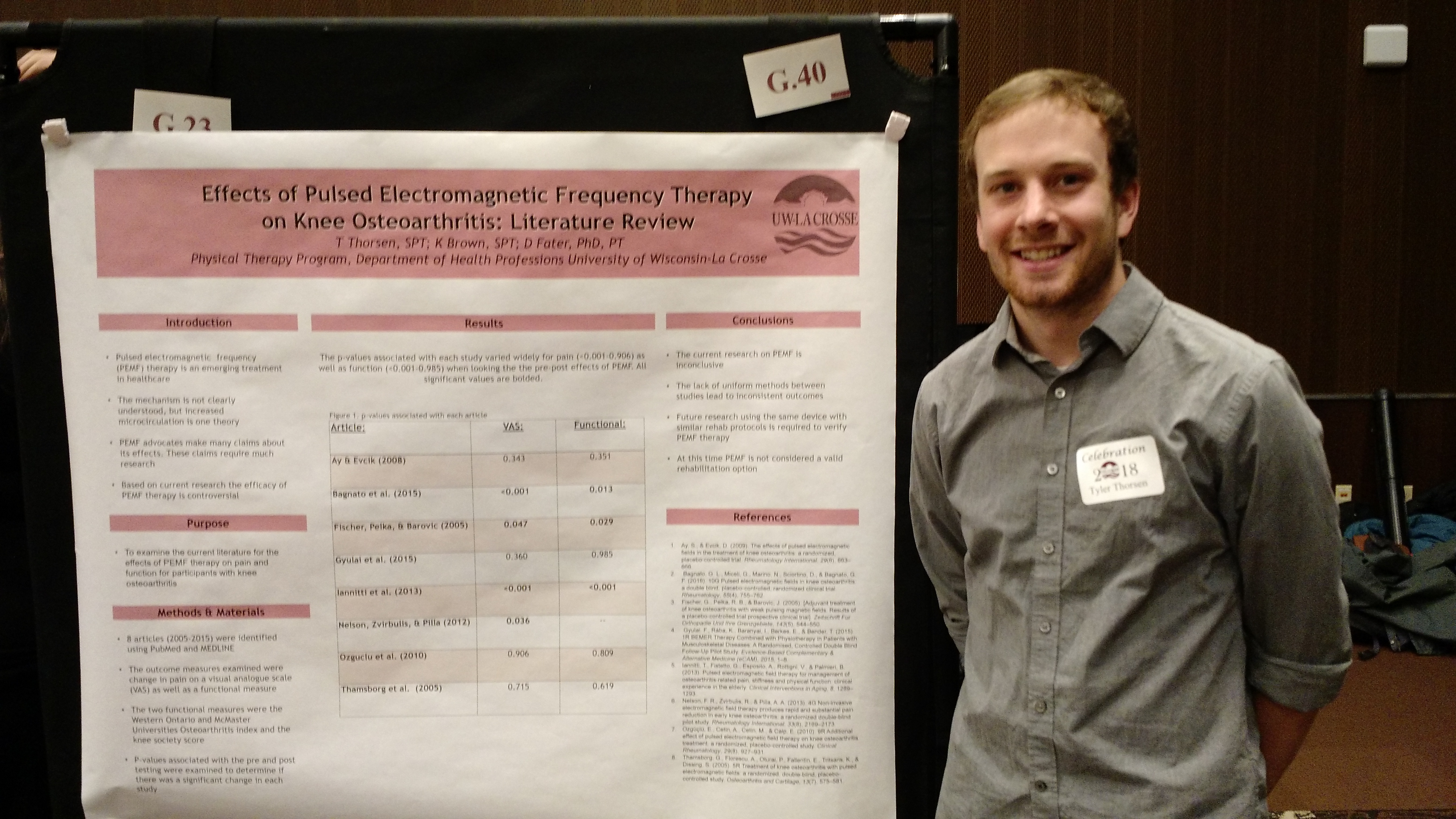 Effects of Pulsed Electromagnetic Frequency Therapy on Knee Osteoarthritis: Literature Review
T. Thorsen, SPT; D. Fater, PhD, PT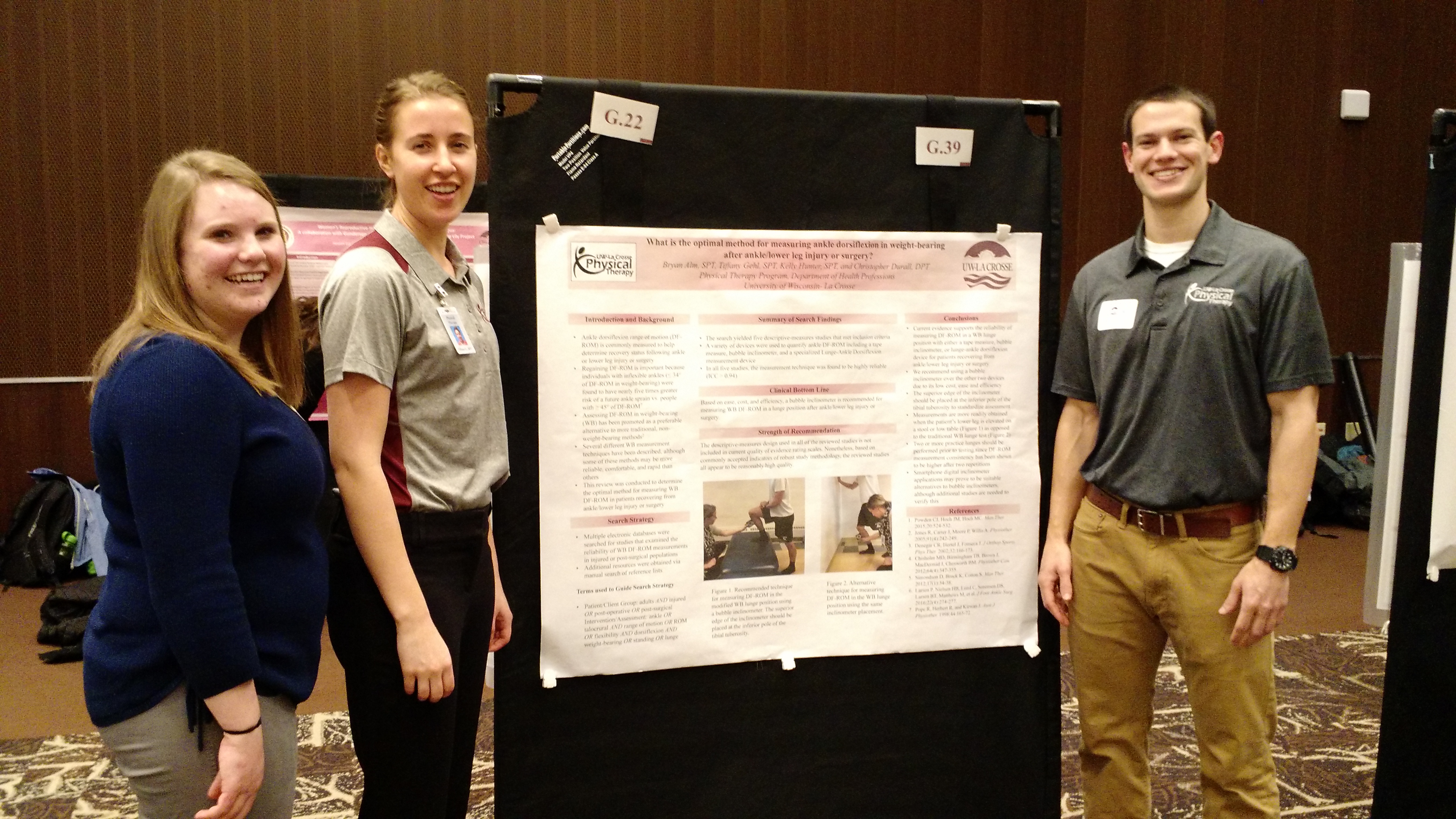 What is the Optimal Method for Measuring Ankle Dorsiflexion in Weight-Bearing after Ankle/Lower Leg Injury or Surgery?
B. Alm, SPT; T. Gehl, SPT; K. Hunter; C. Durall, PT, DPT, MS, SCS, LAT, CSCS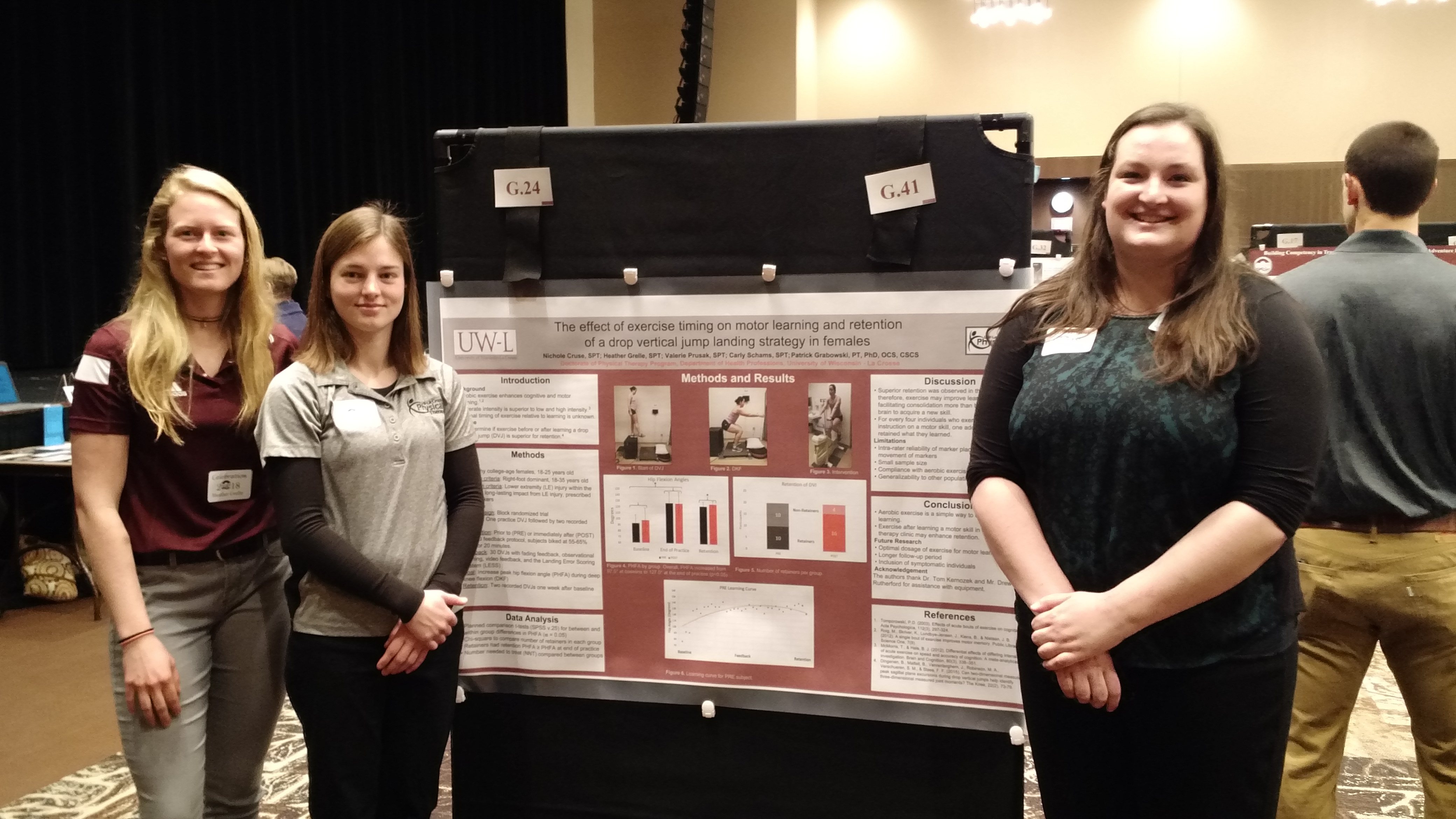 The Effect of Exercise Timing on Motor Learning and Retention of a Drop Vertical Jump Landing Strategy in Females
N. Cruse, SPT; H. Grelle, SPT; V. Prusak, SPT; C. Schams, SPT; P. Grabowski, PT, PhD, OCS, CSCS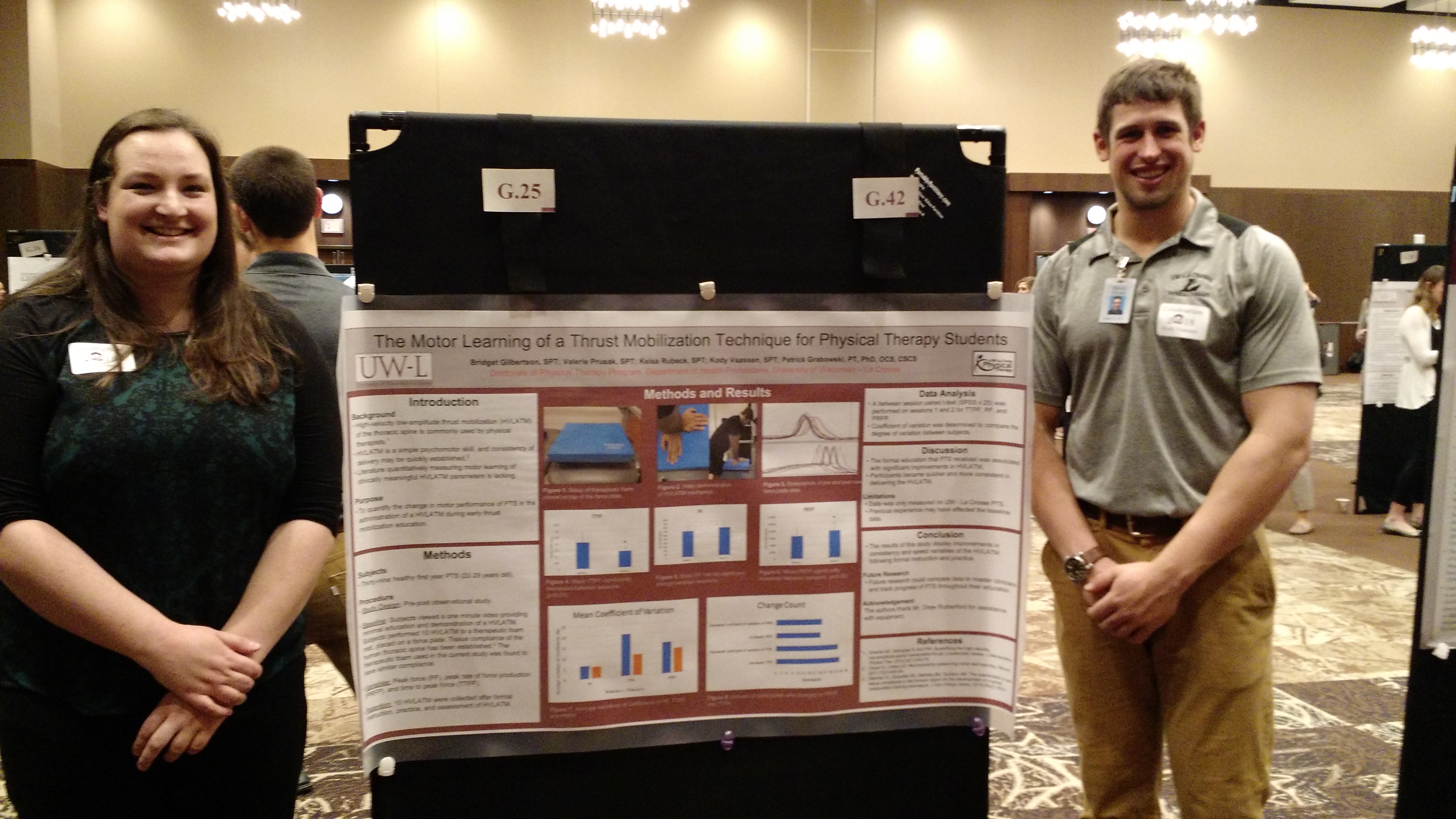 The Motor Learning of a Thrust Mobilization Technique for Physical Therapy Students
B. Gilbertson, SPT; V. Prusak, SPT; K. Rubeck, SPT; K. Vaassen, SPT; P. Grabowski, PT, PhD, OCS, CSCS
Post-Trial Feedback Using a Portable Clinical System May Alter Landing Performance
J. Schiedermayer, SPT; J. Onsager, SPT; T. Kernozek, PhD, FACSM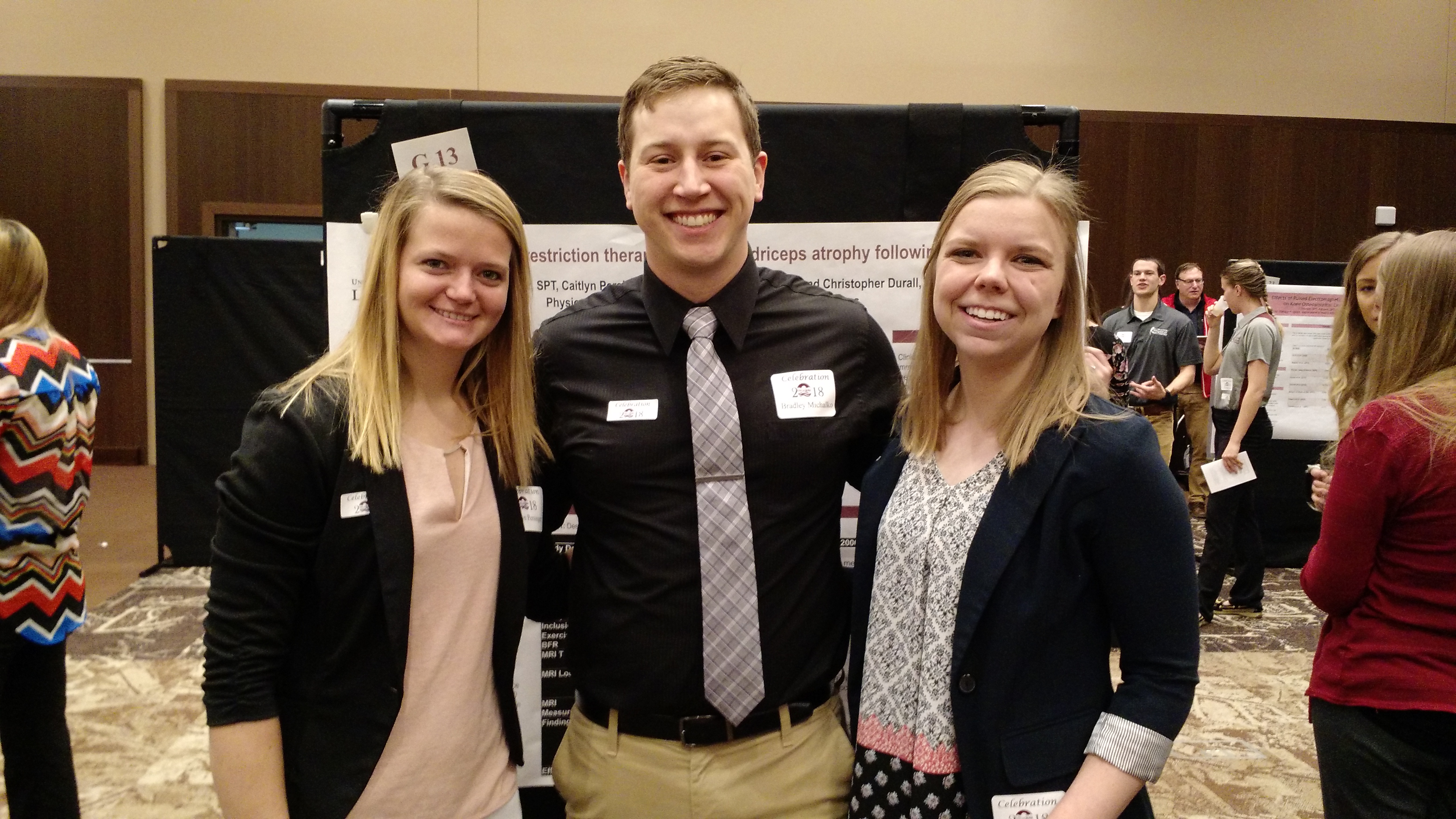 Does Blood Flow Restriction Therapy Reduce Quadriceps Atrophy following ACL-R?
L. Lipker, SPT; C. Persinger, SPT; B. Michalko, SPT; C. Durall, PT, DPT, MS, SCS, LAT, CSCS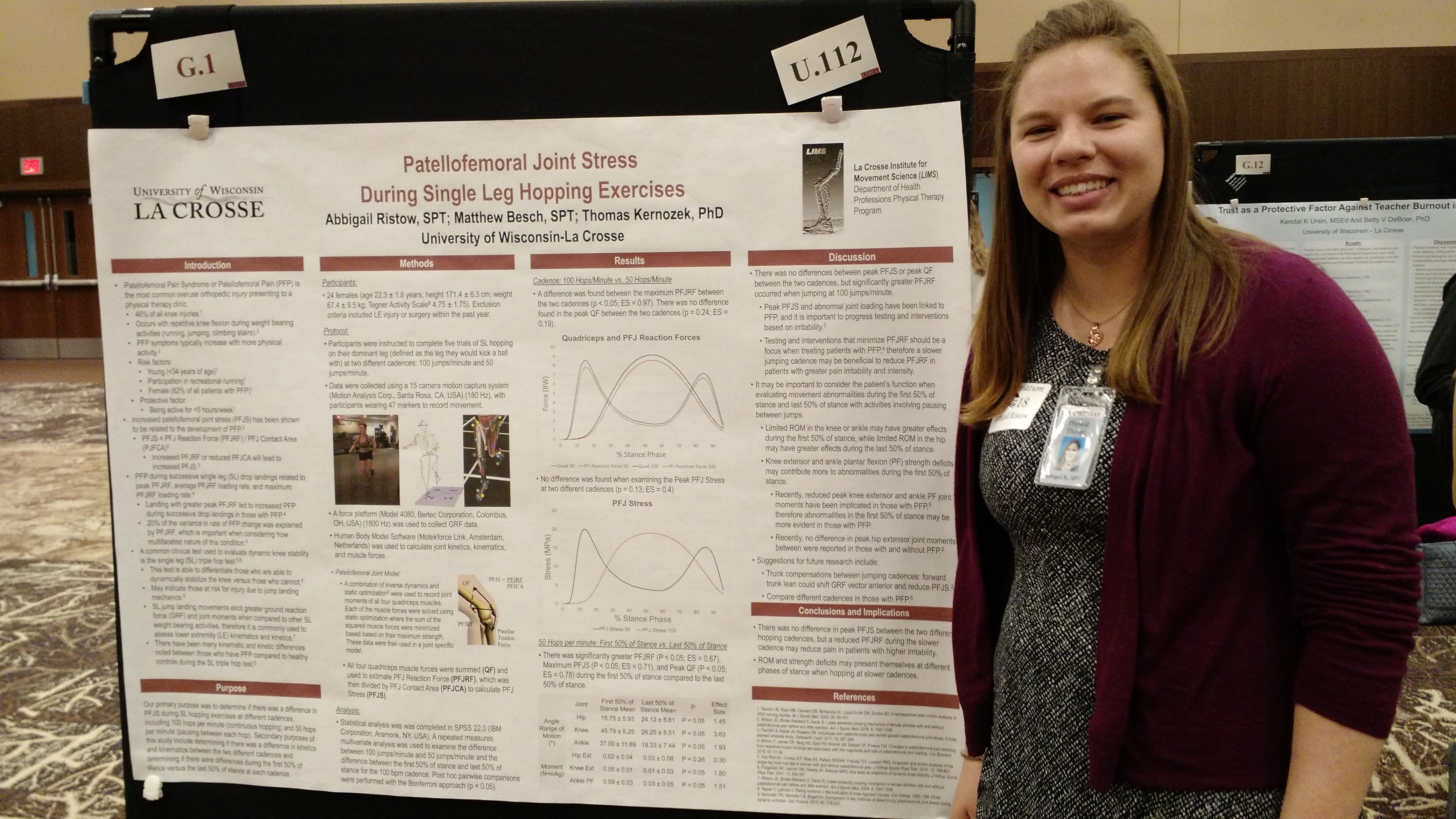 Patellofemoral Joint Stress During Single Leg Hopping Exercises

M. Besch, SPT; A. Ristow, SPT; T. Kernozek, PhD, FACSM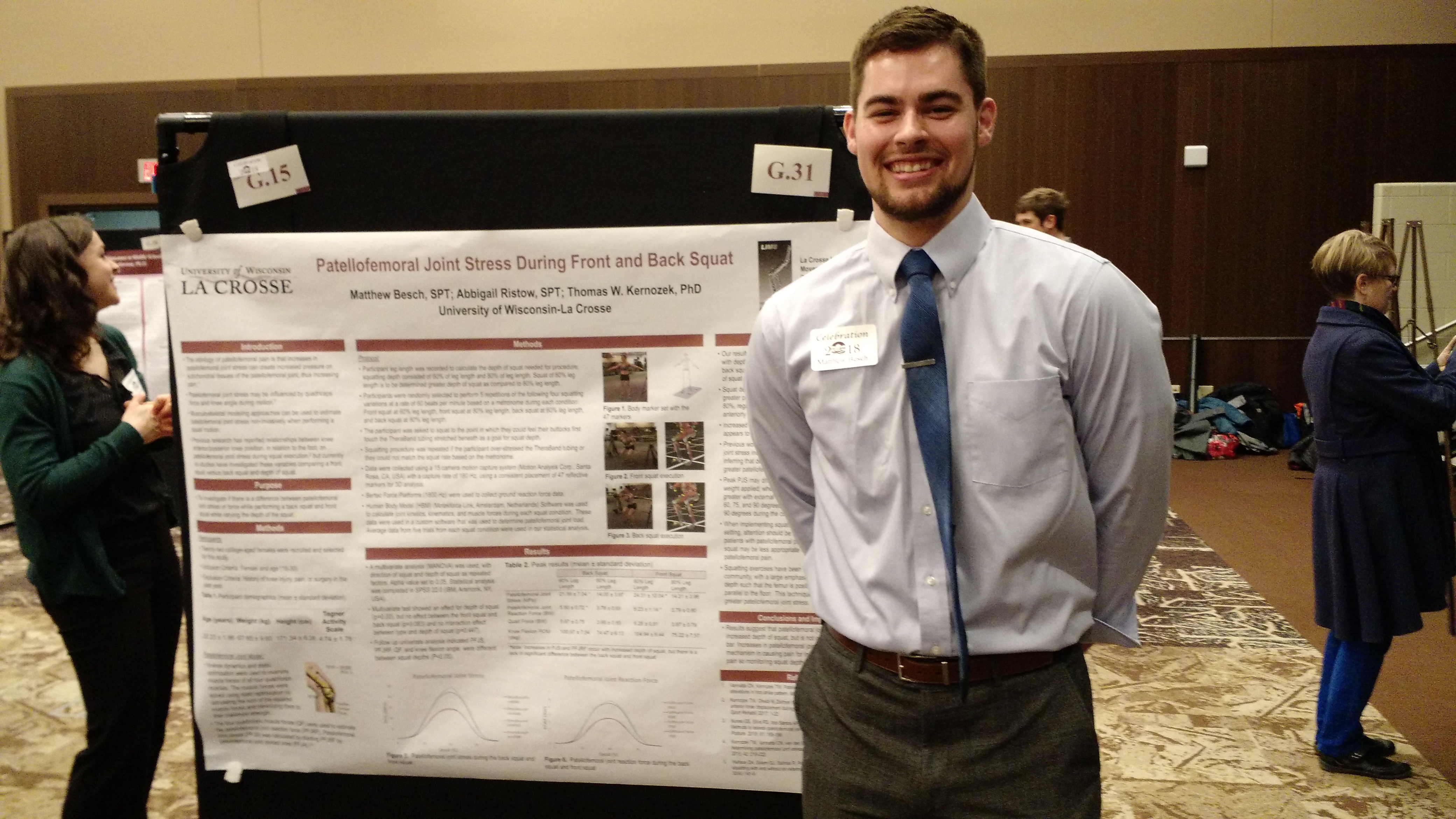 Patellofemoral Joint Stress During Front and Back Squat

M. Besch, SPT; A. Ristow, SPT; T. Kernozek, PhD, FACSM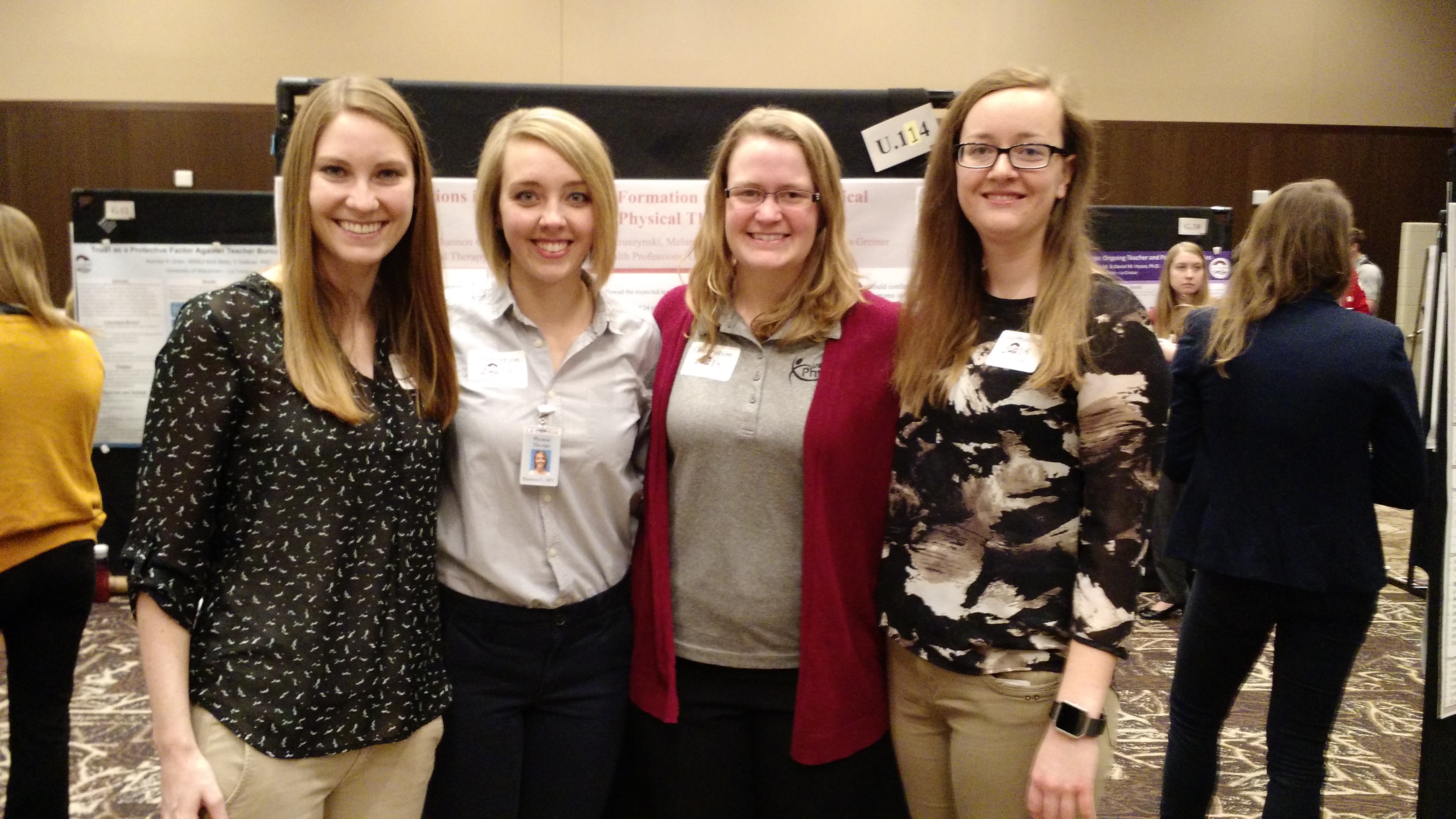 Variations in Brachial Plexus Formation and Potential Clinical Implications for Physical Therapists
C. Seibel, SPT; S. Campbell, SPT; T. Kieler, SPT; A. Okruszynski, SPT; M. Oostdyk, SPT; M. Willger, SPT; T. Greiner, PhD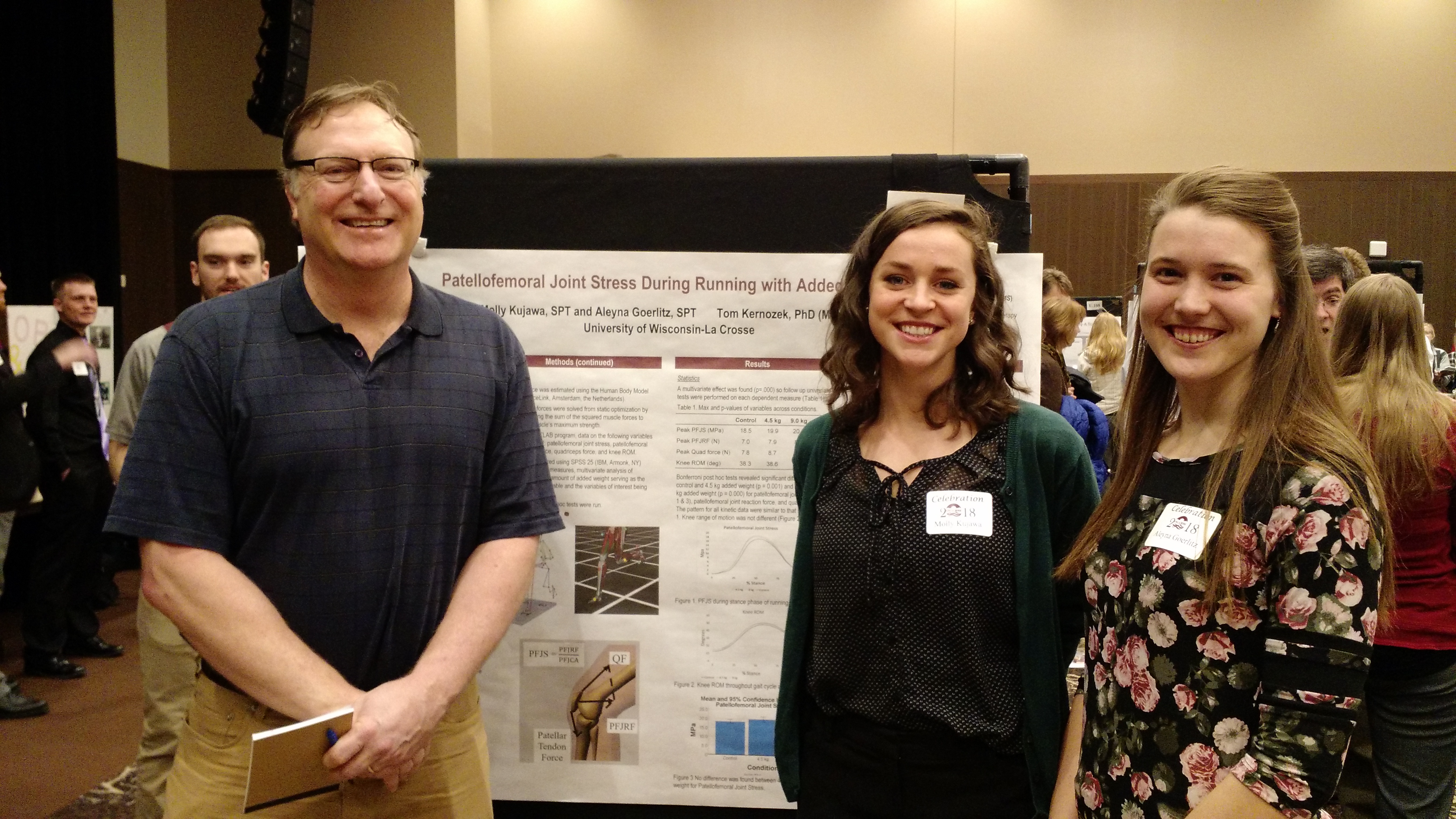 Patellofemoral Joint Stress During Running with Added Weight
M. Kujawa, SPT; A. Goerlitz, SPT; T. Kernozek, PT, FACSM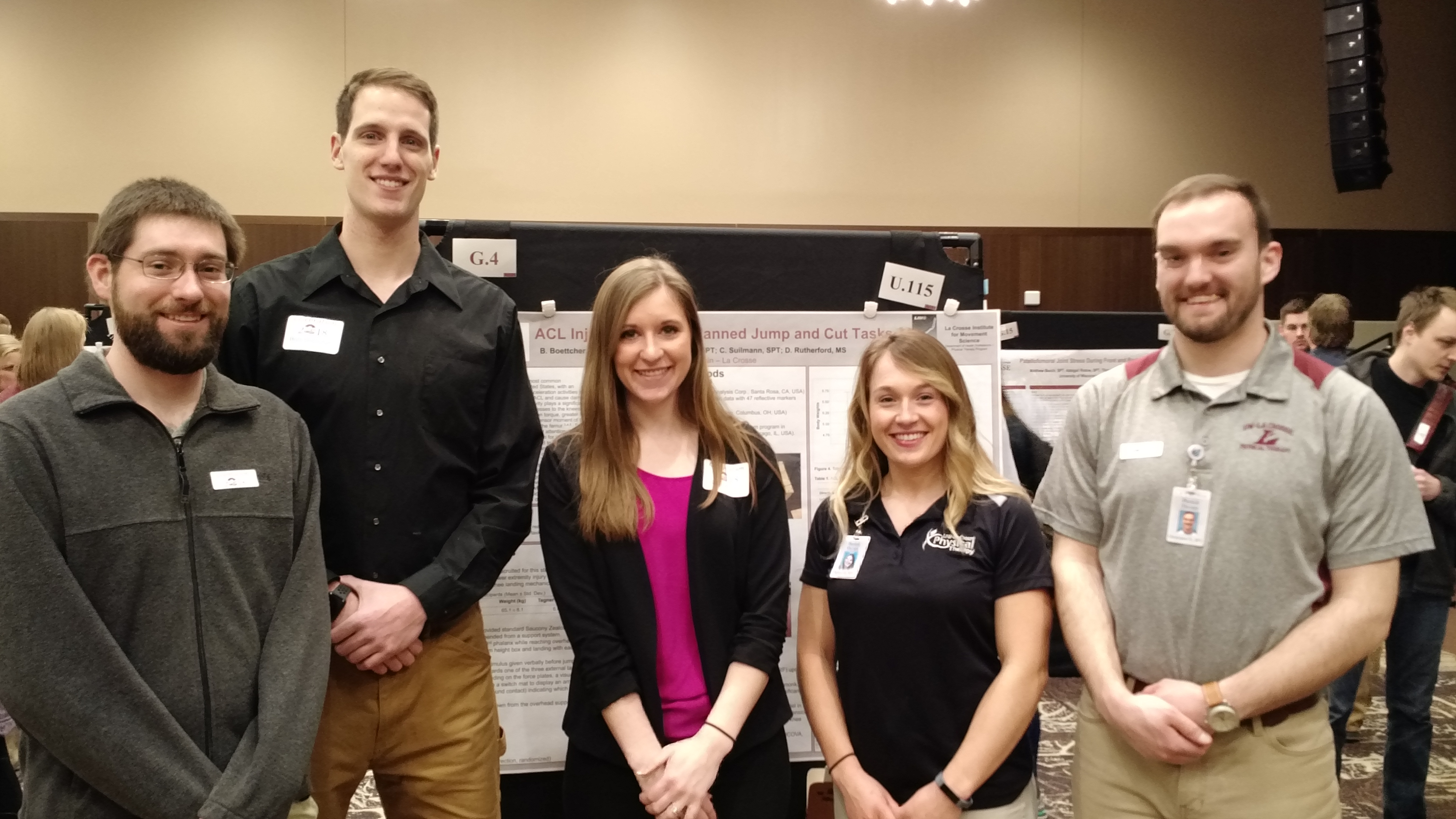 ACL Injury Risk During a Cutting Task with Anticipated vs. Unanticipated Stimuli Task
B. Boettcher, SPT, C. Olson, SPT; K. Simon, SPT; C. Suilmann, SPT; D. Rutherford, MS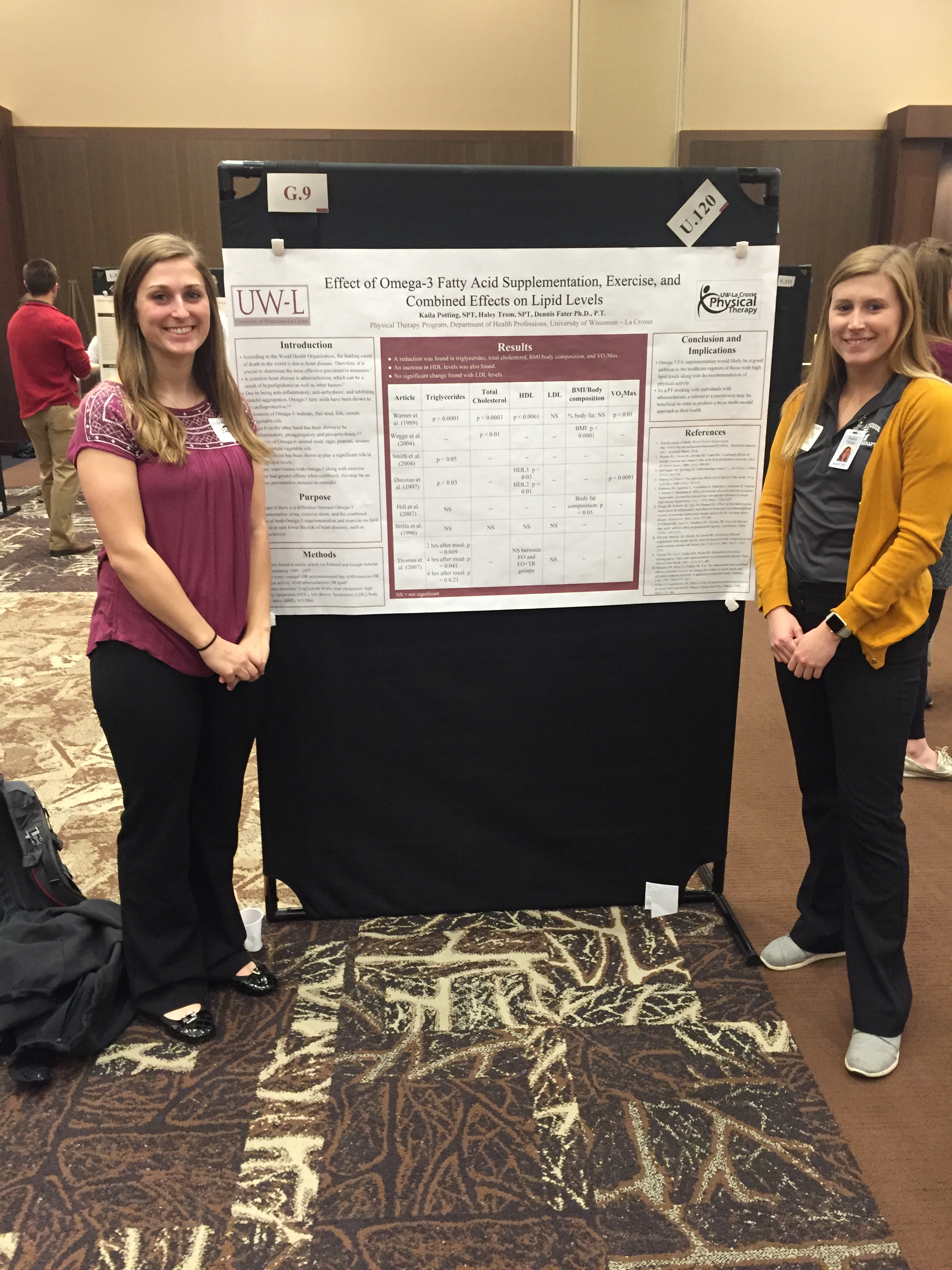 Effect of Omega-3 Fatty Acid Supplementation, Exercise, and Combined Effects on Lipid Levels
K. Potting, SPT; H. Trom, SPT; D. Fater, PhD, PT